Paula Abdul Once Caught Keanu Reeves Air Guitaring in His Underwear
For decades, there has been rumors that Paula Abdul and Keanu Reeves dated. She recently set the record straight on Watch What Happens Live with Andy Cohen.
A viewer called in and asked Abdul if she ever dated Reeves. Her immediate response was, "I wish" and then explained further.
'Rush, Rush' music video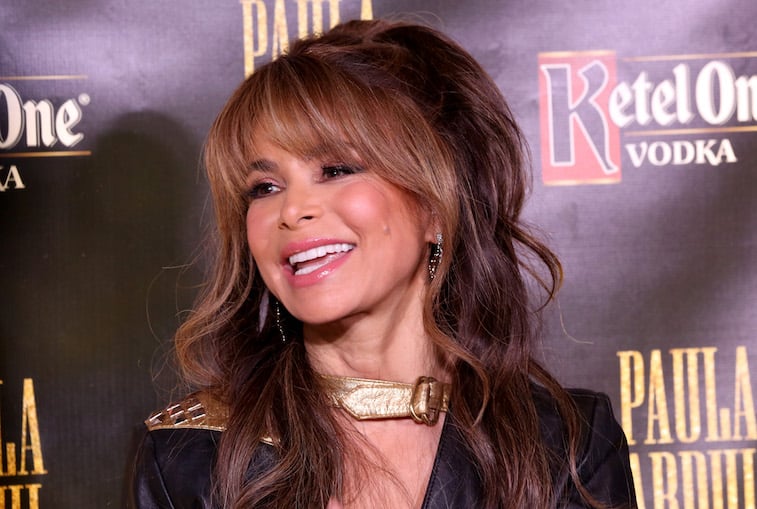 In 1991, Abdul asked Reeves to star in her "Rush, Rush" music video. It was the number one single at the time, from her hit album Spellbound. Reeves agreed to take part, and together they recreated scenes from the classic James Dean movie, Rebel Without a Cause. 
In the long version of the music video, the pair share emotional dialogue and spend a substantial amount of time making out. Fans pined over the heartfelt moments and swooned when Reeves said he didn't know if he had ever been in love.
The two enjoyed working together and had a lot of fun on set. Abdul did some acting with Reeves, revealing that her favorite scene was the one where they were kissing each other at four in the morning.
Did Paula Abdul ever date Keanu Reeves?
Cohen asked Abdul if they ever dated, and she regrettably said no. Cohen responded, "Oh, that's too bad" and Abdul said, "I know!"
She talked about being on the set of "Rush, Rush" and wanting to introduce herself to Reeves since they had never met. She went to his dressing room trailer, and the door was slightly open. She peeked inside, to find him in his underwear with headphones on playing air guitar.
Walking away, so as not to disturb him, she smiled to herself and said, "that's my boyfriend."
Why was Keanu Reeves playing air guitar?
Keanu Reeves is no stranger to the air guitar. He spent a lot of time on Bill & Ted's Excellent Adventure playing this very imaginary instrument.
This 1989 cult classic featured the moves so many times that the air guitar became a part of pop culture history.
Why did Keanu Reeves agree to be in the 'Rush, Rush' video?
According to Reeves, he met Paula Abdul at a charity event where she asked him to be in the video. He accepted the offer on the spot.
When asked about the experience, he told Screen Crush, "it was a good weekend … I got to make out with Paula Abdul."
Did Keanu Reeves ever date a co-star?
Reeves may have never dated Paula Abdul, but he did admit to Ellen DeGeneres that he had a crush on Sandra Bullock. Ellen talked about their on-screen chemistry in the hit movie, Speed. She told Reeves that Bullock revealed she also had a crush on him.
They never dated, but Bullock said she would giggle whenever he looked at her. This made it hard to be serious on the set. Reeves replied, "it was nice to go to work with her."
What is Keanu Reeves up to now?
From stoner dude to eccentric widowed assassin, 55-year old Keanu Reeves is living a laid-back life on his own terms in the Hollywood Hills.
His classic sci-fi character, Neo, will be returning to the big screen. The Matrix 4 is scheduled to begin production in 2020.
What is Paula Abdul up to now?
At 57 years of age, she is taking on a residency at Flamingo Las Vegas. Her Forever Your Girl show opened in October 2019. All of her signature dance moves are featured on this personal journey. She highlights songs and music videos from her early days on the pop scene.
This iconic performer puts on a show that is not to be missed. And, who knows, maybe we will see Reeves in one of those flashback videos.