Paula Deen Once Admitted to Using the 'N Word' — 'Yes, Of Course'
Paula Deen is a celebrity chef that was once well-liked for her seemingly warm and friendly demeanor. The chef wasn't afraid to poke fun at herself, often using humor to connect with her audiences. 
Deen lost some of that charm in recent years when she was accused of racial discrimination and sexual harassment.  She responded to the accusations with public apologies, but that doesn't seem to have redeemed her very much in the public eye.
Paula Deen is a Southern chef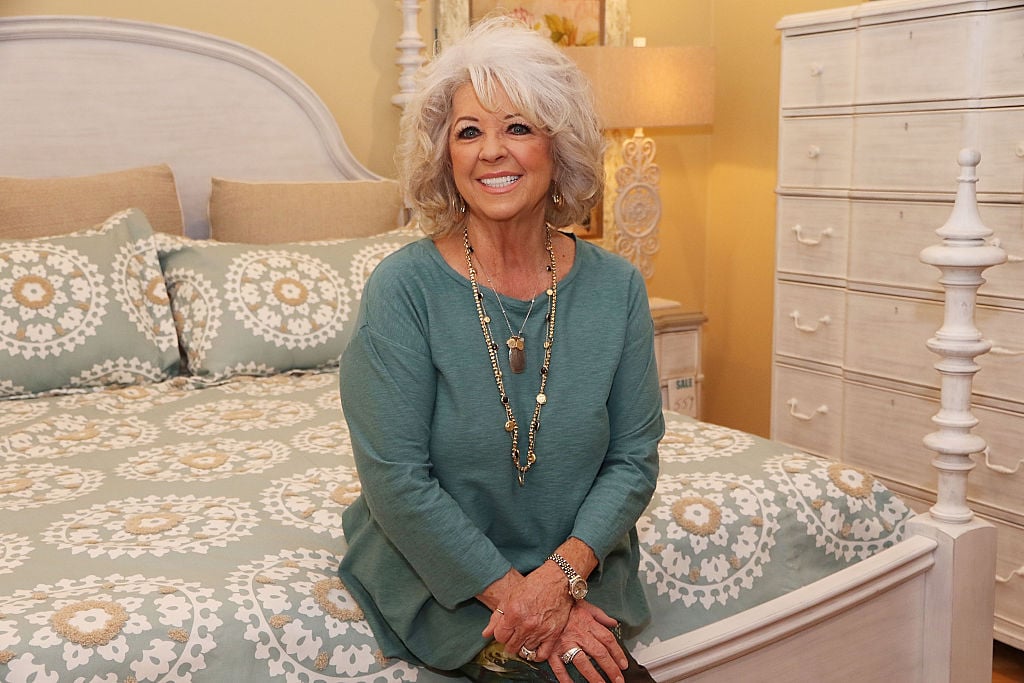 Deen grew up in Georgia, living on a resort owned by her grandparents until she was six. At that time, she and her parents moved to the back of a gas station and souvenir shop that they owned in Albany, Georgia. Despite moving away, Deen remained close with her grandmother, who inspired her early passion for cooking. 
Deen and her high school sweetheart, Jimmy, married shortly after graduating. They had two sons and a happy marriage, until Deen's parents both died within a few years of each other. She had a hard time handling those losses. That combined with the stress of raising two young children, and it began to effect Deen's marriage. 
Circumstances became even worse, and Deen developed severe anxiety. After being robbed while working as a bank teller, her condition deteriorated. She was having severe panic attacks and couldn't leave her house. Eventually, she became stable enough to secure a job in a hospital. 
It was during those years at the hospital that things began to turn around for Deen. She started a side business called The Bag Lady. Initially, it had just been an attempt to earn enough money to make ends meet, but her customers absolutely raved about her lunches. She became so popular that she eventually opened a restaurant at a hotel in Savannah. 
In 1991, The Lady–Deen's first restaurant–opened. The business grew rapidly, and in 1996, she moved to a new space and changed the name to The Lady & Sons. The success of her restaurant led to the publishing of her first cookbook, which sold almost 70,000 copies the first day.
Paula Deen became wildly popular once she hit the small screen
Her cookbook sales were through the roof, and her restaurant was a favorite in the Savannah area. In 2002, Deen started her first television show on Food Network. Paula's Home Cooking became a Food Network hit, rising quickly to the top of the ratings. Deen also earned an Emmy Award for Outstanding Lifestyle Host.
The demand for more Deen grew, and Food Network soon had the popular chef hosting two more shows. Paula's Party aired in 2006, and Paula's Best Dishes premiered in 2008. 
Although she was busy with her television shows, Deen continued to work on her restaurants and cookbooks. She also started a magazine, Cooking with Deen. In addition to her magazine, the cooking queen published a biography titled Paula Deen: It Ain't All About the Cookin'. 
Paula Deen's popularity came to a halt amid racism accusations
The cooking queen's reign came to an abrupt end after accusations of racism, reports Insider. Deen was sued for racial discrimination and sexual harassment by one of her former employees. The lawsuit was settled in 2013 without any parties being awarded any fees. However, the news was out that Deen had used the "n-word", and people just didn't look at her the same way. 
Deen admitted to her attorney that she had used the term, saying that "of course" she had used the "n-word, though not for many years." Multiple accusations began to rack up. The New York Times published an interview with one of her former employees. In the interview, the employee claimed that Deen had tried to get another Black employee to dress up like Aunt Jemima.
The disgraced chef made a lengthy public apology. Many people seemed to think the apology was insincere, and Food Network decided not to renew Deen's contract, dropping the chef from the network. 
Deen attempted to make a comeback with a television show on another network, but Positively Paula only lasted two seasons. She also joined other celebrity contestants on Dancing With the Stars, and she published a new cookbook in 2019. Even if Deen wins back some of her former fans, it's unlikely that she'll reach the popularity she once enjoyed at the height of her career.