'Peacemaker' Has DC Fans Questioning Henry Cavill's Future as Superman
The major cameos in 'Peacemaker's Season 1 finale have DC fans discussing Henry Cavill's future as Superman in the DCEU. Could the actor make a comeback?
The future of the DC Extended Universe looks brighter than ever, with Peacemaker kicking off 2022 and much-anticipated releases like The Batman, The Flash, and Aquaman and the Lost Kingdom following after. However, some of the franchise's older heroes may not fit into Warner Bros.' plans for the future. And Peacemaker's finale has fans wondering if they'll see Henry Cavill as Superman again.
[Warning: This article contains spoilers for Peacemaker Episode 8, "It's Cow or Never.]
'Peacemaker' Episode 8 briefly brings in the Justice League
Peacemaker Episode 8 briefly brought in four members of the Justice League, a hilarious addition to the finale after Christopher Smith (John Cena) spent most of the DC series making fun of them.
The group arrives after the main characters defeat the Butterflies. But Aquaman (Jason Momoa) and The Flash (Ezra Miller) share a humorous moment, addressing the rumors that Momoa's hero has sex with fish.
Wonder Woman and Superman also appear as silhouettes in the background, likely because Gal Gadot and Henry Cavill weren't playing them. Naturally, their absence has sparked conversations — especially regarding Cavill, whose future in the DCEU has been hotly debated for some time now.
DC fans are discussing Henry Cavill's future as Superman (again)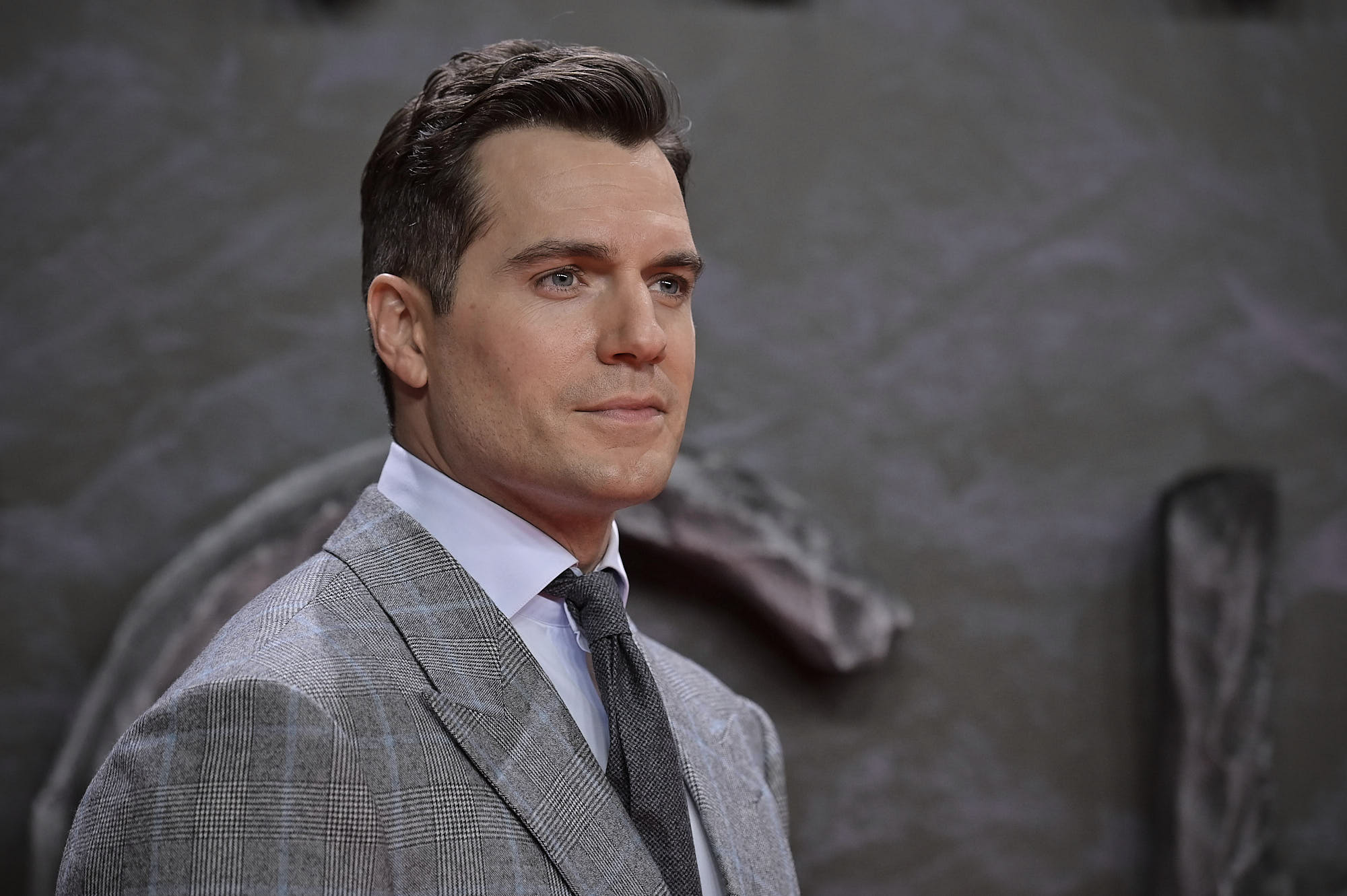 Henry Cavill made his debut as Superman in the 2013 film Man of Steel, and the actor has been vocal about wanting to explore his DC character in further depth. However, it's become increasingly unclear if that's in the cards for him. Although Cavill seems game to return to the DCEU, there's been no word on future projects involving his character.
In fact, recent reports have even indicated that Cavill won't appear in any DC projects in the near future — despite hopes that he might show up in Black Adam or Shazam! Fury of the Gods.
Additionally, both Shazam! and Peacemaker have featured Superman cameos. However, Cavill wasn't involved in either project. Although his absence in Shazam! was chalked up to scheduling issues, many are wondering if there's more to it after watching DC's Peacemaker.
Following the show's finale, fans sent Cavill trending on Twitter, many of them wondering what the DCEU cameos mean for his Superman. Numerous posters expressed how much they want to see the actor back in the suit. They feel that Cavill's Superman remains an integral part of the DCEU. But could he return to the franchise in the future?
Could Henry Cavill's Superman return post-'Peacemaker'?
The absence of Henry Cavill's Superman in Peacemaker Episode 8 doesn't confirm he's done with the DCEU for good. But it doesn't give fans much insight into his character's future, either.
Gal Gadot is already expected to return for Wonder Woman 3, so it's possible the actors simply couldn't make a Peacemaker cameo work. The choice to include Superman at all suggests he's still around. (DC certainly didn't bother having Justice League's Batman show up for the fight.)
Peacemaker writer and director James Gunn even admitted to Variety that there weren't really discussions about having all the actors cameo. Initially, it was only supposed to be Jason Momoa.
"I really thought it was going to be just Jason," Gunn explained. "And Ezra was more like the extra thing because I found that he was interested in doing it."
With that in mind, there could be no deeper reason behind Cavill's absence. However, it's no secret Warner Bros. is attempting to move away from the "Snyderverse." WarnerMedia CEO Ann Sarnoff emphasized that fact during her own discussion with Variety.
On the topic of expanding upon Zack Snyder's Justice League, she said, "With that comes the completion of his trilogy. We're very happy we've done this, but we're very excited about the plans we have for all the multi-dimensional DC characters that are being developed right now."
Whether the lineup DC plans to focus on includes Cavill's Superman remains to be seen. Fans certainly seem enthusiastic about his character, even nearly a decade after his solo film. With any luck, they'll get to see him take up the cape again in a future project.