'Peacemaker': The DC Show Drops a Bombshell in Episode 4 — Was [SPOILER] Always a Butterfly?
Episode 4 of DC's 'Peacemaker' reveals a major character is actually a Butterfly. Were they always compromised, and what does this mean for the rest of the series?
James Gunn is taking the DC Extended Universe by storm with his Peacemaker series — and the latest episode dropped a bombshell at the end. Peacemaker Episode 4, "The Choad Less Traveled," reveals one of the show's main characters is a Butterfly. The revelation raises questions about how long they've been deceiving the rest of the team.
[Warning: This article contains spoilers for Peacemaker Episode 4.]
'Peacemaker' Episode 4 reveals a major character is a Butterfly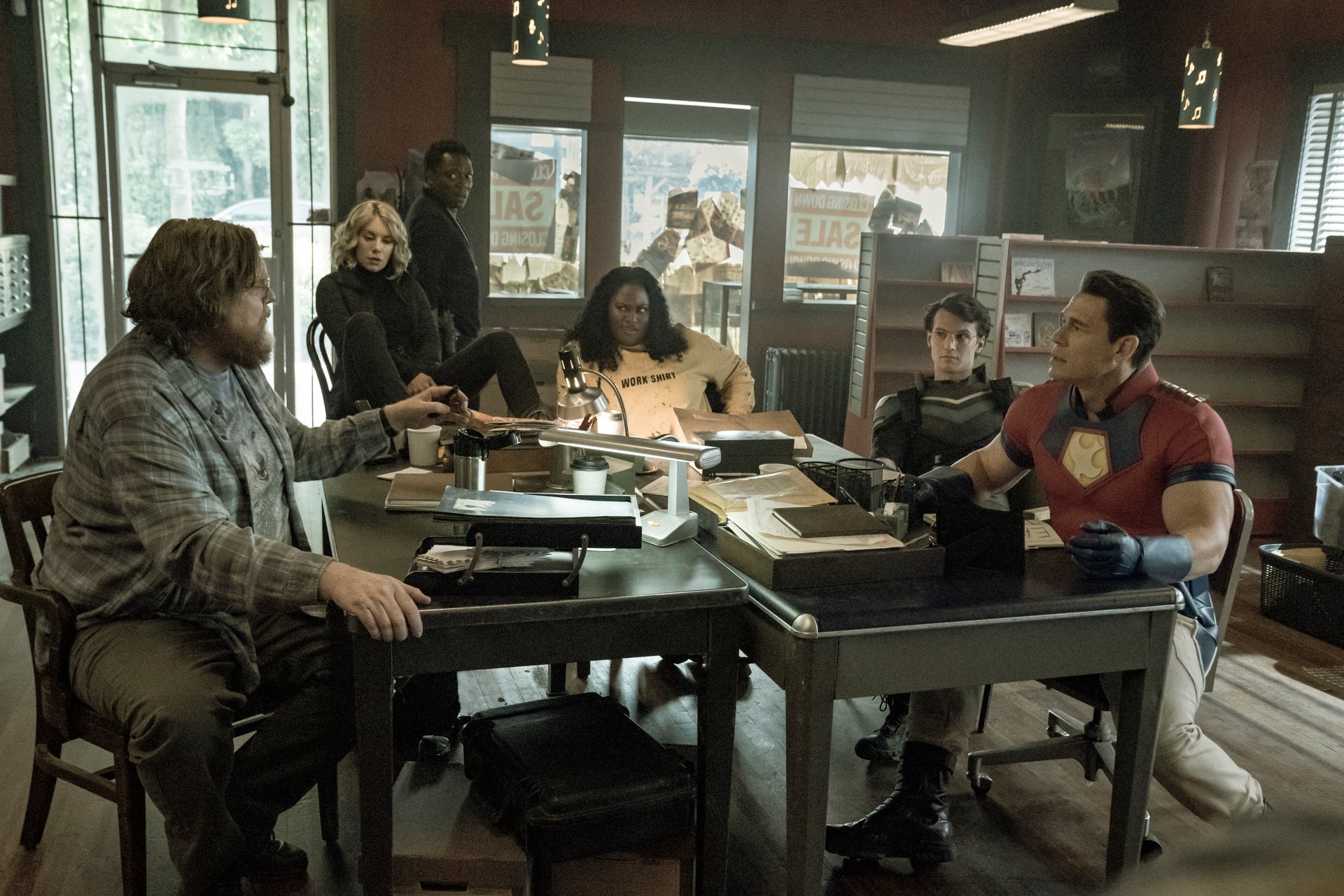 The first three episodes of Peacemaker see John Cena's DC character embarking on a mission with a new task force — this time in search of something called Butterflies.
Although the show hasn't completely broken down what Butterflies are or where they come from, it's made clear they're some sort of aliens. And they don't seem to have the best intentions.
Outside of that, Clemson Murn (Chukwudi Iwuji) has been reluctant to fill Peacemaker and his comrades in on specifics. As it turns out, there could be a darker reason for his refusal to share that information.
The final moments of Peacemaker Episode 4 reveal that Murn is a Butterfly, too. But has he always been this way, or is it a recent development?
Was Clemson Murn always a Butterfly?
With the news that Clemson Murn is a Butterfly out in the open, viewers may be wondering whether the character was always compromised. We're likely to learn more about that in Peacemaker Episode 5. But given his track record and seeming inability to feel emotion, it seems like a possibility.
Revealing that Murn was always the enemy would make sense of quite a few character moments in DC's Peacemaker. As mentioned, he's repeatedly refused to explain the details of their mission to the other characters. He also gives counterproductive orders in the latest episode. And that's not to mention his efforts to "share something" and feel more human.
But would Amanda Waller (Viola Davis) really miss an alien right under her nose? And why would Murn want to kill Butterflies if he is one? If the character has always been inhuman, there are a lot of questions to answer.
Of course, Murn was also injured and alone at the end of episode 3 of DC's Peacemaker — right after the gang had killed several other Butterflies. Could something have happened during his brief time in the Goff mansion to turn him? That would also raise some interesting questions heading into the second half of the series. Because if humans can turn into Butterflies, Butterflies may be able to turn back into humans.
What this means for the rest of DC's 'Peacemaker'
So, what does Murn's true identity mean for the remaining episodes of DC's Peacemaker? Unfortunately, it puts the rest of the task force in pretty grave danger. Since none of them know the truth about their leader, they're likely to continue following his orders — orders that may not serve their best interests.
It's inevitable that someone will learn what Murn is before the series concludes — but even then, can they defeat him? It would be helpful to know what Butterflies actually are and what motivates them. Of course, Murn himself has kept that information carefully under wraps.
Adebayo (Danielle Brooks) has an open line with Amanda Waller, which could prove useful if the group gets into trouble. But Waller could be in on Murn's secret — and there's no guarantee she'd help them either way.
Fans will have to wait to see how this development unfolds. In the meantime, they can revisit some of Murn's suspicious behavior in previous installments.
The first four episodes of Peacemaker are currently streaming on HBO Max.