'Peacemaker' Episode 5: The DC Show Revealed the Real Reason Amanda Waller Recommended Leota Adebayo
'Peacemaker' Episode 5 finally sheds light on why Amanda Waller recommended Leota Adebayo for the DC show's big mission. And it doesn't bode well for the other characters.
Peacemaker is proving itself unlike anything the DC Extended Universe has done before, taking a deep dive into John Cena's dubious hero and his new companions. Among them is Leota Adebayo (Danielle Brooks), a member of the show's task force recommended by Amanda Waller (Viola Davis). And Peacemaker Episode 5 sees Waller giving Adebayo a special mission — one that may explain why she's really on the team.
[Warning: This article contains spoilers for Peacemaker Episode 5.]
Amanda Waller recommended Leota Adebayo for DC's task force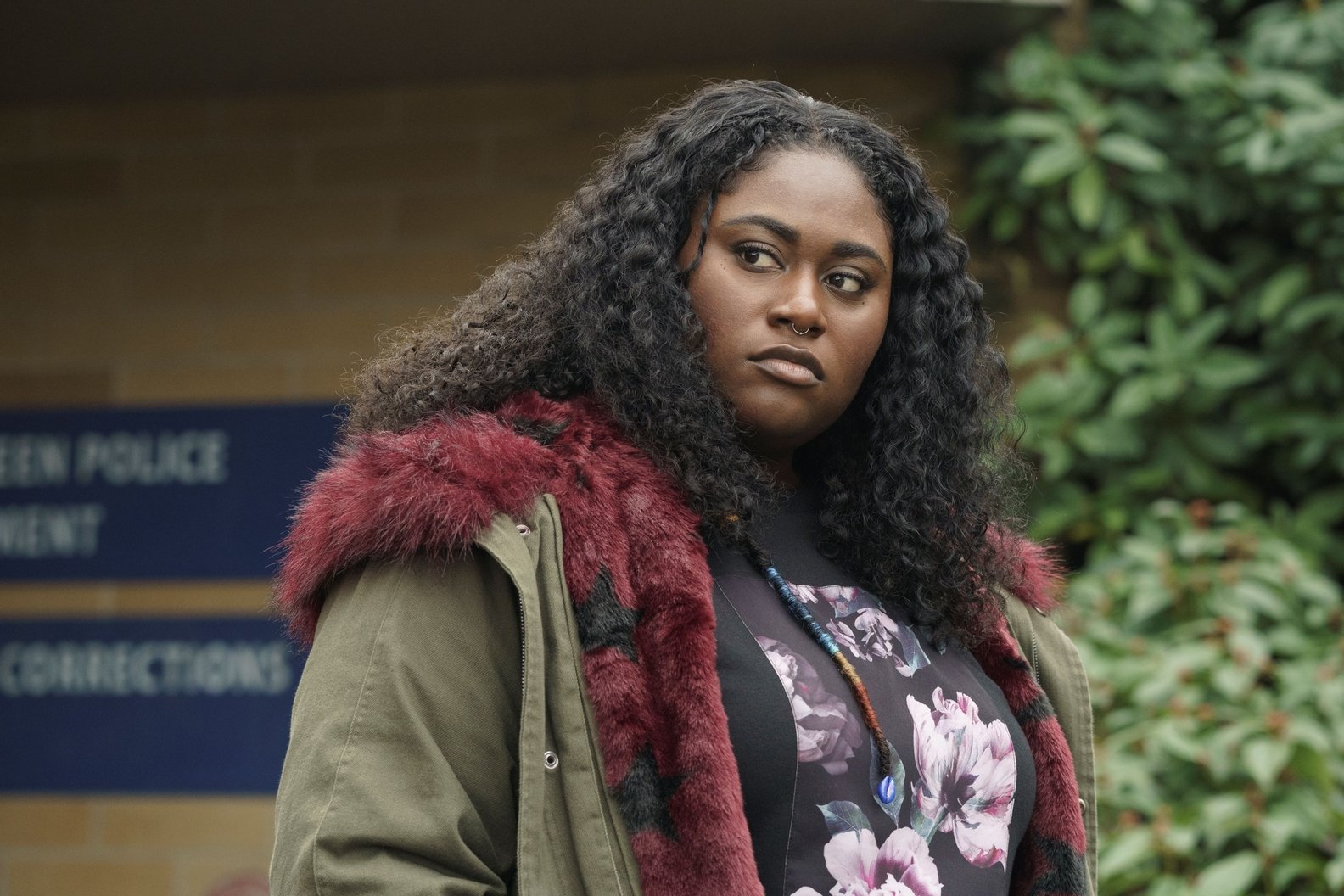 Peacemaker opens with John Cena's character joining another task force, this time under the leadership of Clemson Murn (Chukwudi Iwuji). Most of the group is comprised of seasoned agents. However, one character stands out from the beginning: Leota Adebayo.
According to Murn, Adebayo came highly recommended by Amanda Waller. And she's the only character on the team who doesn't have a negative relationship with Viola Davis' character. While most of the others are there as revenge for the events of The Suicide Squad, Waller seems to like Adebayo. It's eventually revealed why: because Brooks' character is her daughter.
Of course, that doesn't explain why Waller wants Adebayo on the team so badly. Yes, she lost her job, and this helps her make ends meet. It could also please Waller to see her daughter take up her legacy. But Peacemaker Episode 5 reveals another reason Waller wanted Adebayo to join Murn's task force. And it could spell trouble for the show's lead.
Amanda Waller gives Adebayo a private mission in 'Peacemaker' Episode 5
Over the course of Peacemaker, John Cena's character has come to trust Leota Adebayo — and episode 5 reveals that might have been planned.
Although Adebayo plays coy when Murn points out her bond with Peacemaker, the fifth installment sees Amanda Waller questioning her daughter about a private mission. Apparently, she's asked her to plant a fake diary in Peacemaker's home.
Waller texts Adebayo asking if she's done so yet, and it's clear Brooks' character is struggling with the moral implications of this task. However, the end of "Monkey Dory" sees her going through with her mother's plans. She slips the notebook labeled "Peacemaker's diary" under the furniture at his place before she leaves.
This decision could come back to haunt both of them in a later episode of the DC show. Whatever's in the notebook Peacemaker Episode 5 spent so much time on, it can't be good for the team. Otherwise, Waller wouldn't have gone to such great lengths to keep it a secret.
What's in the diary Adebayo planted at Peacemaker's place in episode 5?
Considering Adebayo's hesitation when it comes to planting the diary in Peacemaker Episode 5, whatever's in there is likely to work against the title character's best interests.
It's no secret Amanda Waller doesn't have the well-being of those working under her in mind when she makes decisions. She's proven that she'll throw them under the bus to serve her greater mission. And it's telling that she chooses her own daughter to see this task through. After all, characters like John Economos (Steve Agee) and Emilia Harcourt (Jennifer Holland) have no issue standing up to her when they don't see eye to eye.
As for what's in the diary, that's anyone's guess. Waller could plan to frame Peacemaker for whatever happens as a result of the overall mission. She may also intend to bring down the entire task force. After all, they're all at odds with her currently.
With Waller acting suspicious and Murn revealed as a Butterfly, Peacemaker and his companions may be in trouble during next week's episode. Hopefully, Adebayo will have second thoughts about her actions — assuming she escapes her current predicament with Murn.
Peacemaker Episode 5 is currently streaming on HBO Max.