'Peacemaker': When Do New Episodes of the DC Show Drop? Episode 5 Release Date and Time
'Peacemaker' Episode 4 dropped a major reveal during its final moments, so fans are eager to get their hands on episode 5. When does it come out on HBO Max?
James Gunn's The Suicide Squad introduced exciting new characters to the DC Extended Universe, and fans are exploring some in more depth in Peacemaker. Episode 4 of the HBO Max show gave viewers more insight into John Cena's DC character, and it dropped a surprising reveal at the end. The latter will no doubt have fans begging for Peacemaker Episode 5 — so, what's the release date for the next installment?
[Warning: This article contains spoilers for Peacemaker Episode 4.]
'Peacemaker' Episode 4 drops a major twist at the end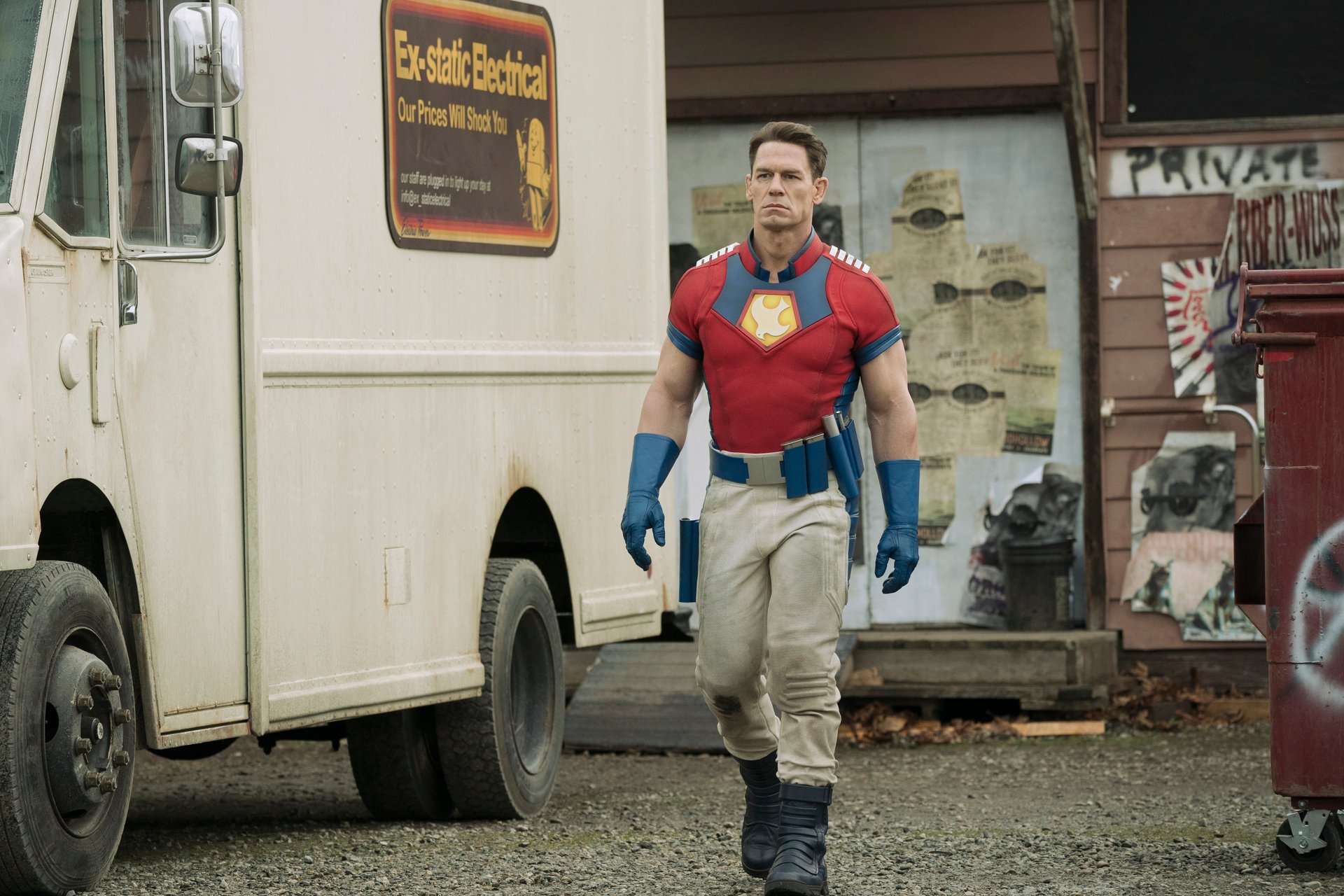 Peacemaker Episode 4, dubbed "The Choad Less Traveled," delves more deeply into the title character's complicated relationship with his father. John Cena's Christopher Smith has more baggage than he lets on. And the tension between him Auggie Smith (Robert Patrick) goes beyond his criminal history. It seems there was a mishap with Christopher's brother when he was growing up, and it's one he's taken the blame for.
Of course, Peacemaker isn't the only character hashed out further in the latest episode of the DC show. The installment ends with a major revelation about Clemson Murn (Chukwudi Iwuji): that he's one of the Butterflies they've been hunting.
That's sure to throw a wrench in the group's plans — not that any of them know Murn's true identity just yet. Naturally, viewers are eager to know how long Murn has been compromised and what his endgame is. Needless to say, the release date for Peacemaker Episode 5 can't get here soon enough.
'Peacemaker' Episode 5 release date and time
After Peacemaker Episode 4's shock ending, fans of the DC show are eager to dive into episode 5. Fortunately, they don't have long to wait. New episodes of the series drop on HBO Max every Thursday at 12 a.m. PST.
Per Decider, these are the dates fans can expect new installments on the platform:
Episodes 1-3: Jan. 13
Episode 4: Jan. 20
Episode 5: Jan. 27
Episode 6: Feb. 3
Episode 7: Feb. 10
Episode 8: Feb. 17
After episode 4, DC's Peacemaker is officially venturing into the second half of its first season. If the Clemson Murn reveal is anything to judge by, it seems things will continue to heat up as the series progresses. What can viewers expect when Peacemaker Episode 5 drops on the streamer?
What can fans expect from the next episode of the DC show?
According to IMDb, Peacemaker Episode 5 is titled "Monkey Dory" — which doesn't tell us much about what's coming. The title suggests the HBO Max series won't lose its comical elements as it approaches its finale. And the teaser posted by TV Promos confirms the one-liners will continue flying next week.
In addition to making more jokes, it looks like Peacemaker and his teammates will search for a stash of Butterfly food in "Monkey Dory." Murn could be hoping they'll deliver it straight to him. However, it appears he's also leading them into a dangerous situation. Could that be intentional?
Whatever his intentions, Murn's leadership doesn't look like it's in the group's best interests. On top of that, there will be in-fighting in the coming installment. It looks like Peacemaker will finally confront Economos (Steve Agee) about locking up his father.
Clearly, viewers are in for plenty of drama and suspense when Peacemaker returns next week. And the wait seems like the perfect time to go back through earlier episodes and speculate about what Murn is up to.
The first four installments of the Peacemaker are currently streaming on HBO Max.