'Peacemaker': What Song Does John Cena Play on the Piano in Episode 6?
The Suicide Squad introduced John Cena's Christopher Smith into the DC Extended Universe, but Peacemaker is exploring a new side of the character. Although the vigilante comes off as callous and crude in the 2021 film, the HBO Max series proves there's more to him than meets the eye. And Peacemaker Episode 6 shows killing isn't his only talent; apparently, John Cena's character can also play the piano.
[Warning: This article contains spoilers for Peacemaker Episode 6.]
'Peacemaker' Episode 6 features a surprising piano solo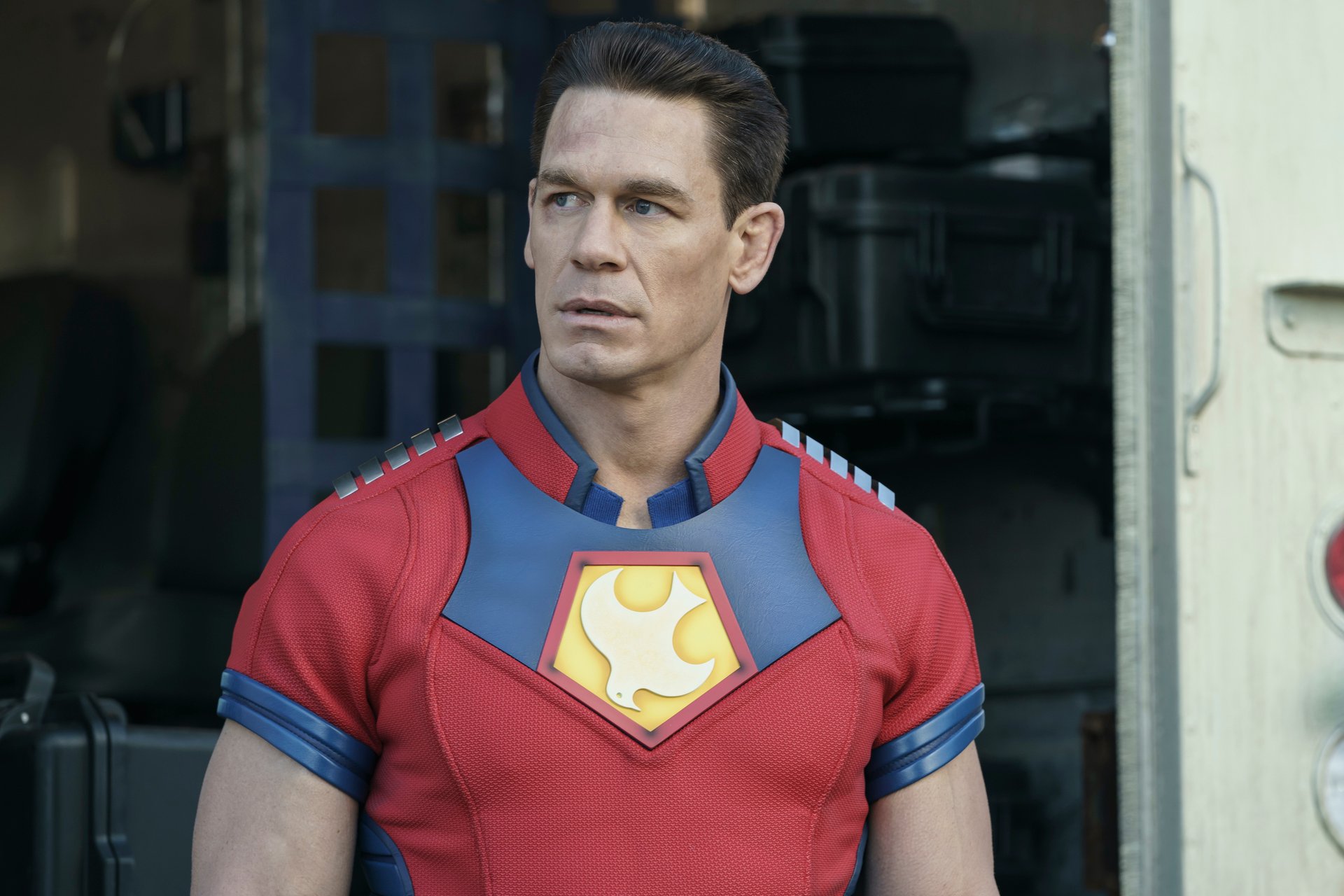 Peacemaker Episode 6, "Murn After Reading," gives viewers more information about the Butterflies — and it explains Clemson Murn's (Chukwudi Iwuji) role in the whole debacle. It also sets the stage for a massive confrontation between the alien invaders and Murn's task force. And that's not to mention that Auggie Smith (Robert Patrick) is planning to kill his own son.
But despite delivering several intense twists throughout its run, Peacemaker Episode 6 makes room for a moving musical moment. After Emilia Harcourt (Jennifer Holland) admits he's not completely terrible, Christopher sits down to play a tune on the piano. His solo makes for a nice break from all the chaos.
Of course, it's immediately followed by the Butterflies reading the contents of Peacemaker's false diary on national television. But even if it's short-lived, John Cena's piano solo leaves its mark. And naturally, many viewers are now wondering what song he was playing.
What song does John Cena play in 'Peacemaker' Episode 6?
James Gunn tends to infuse his projects with popular music, and John Cena takes on Motley Crue in his piano solo in Peacemaker Episode 6. Christopher Smith plays a cover of the band's 1985 hit "Home Sweet Home." And the character's song choice probably isn't a coincidence.
Not only is Cena's character starting to find himself — evidenced by his admission that he doesn't want to kill people anymore — but he's beginning to feel at home with the other members of Clemson Murn's task force. His conversation with Harcourt proves that's not a one-sided thing. And despite Leota Adebayo's (Danielle Brooks) betrayal, the two have clearly formed a bond in recent episodes.
Gunn also suggested on Twitter that music serves as an outlet for Cristopher to express himself:
"Chris Smith is an artist who has been decimated by this world. He's been decimated by who his parents are, what his surroundings are, & the entire culture he's been brought up in. This is not to say he is not culpable; he is. But he is emotionally mute, unable to express himself."
He added that this scene is the "first time we've really seen him." And given how vulnerable Cena's character seems here, viewers probably won't disagree.
Is John Cena playing the piano in the DC show?
In addition to wondering what song John Cena plays at the end of Peacemaker Episode 6, fans left this week's installment questioning if the actor was actually the one on the piano. And it seems Christopher Smith isn't the only person with a hidden talent.
James Gunn addressed viewers' inquiries on Twitter, confirming Cena was the one playing the tune.
"For those of you asking, yes, that was really @JohnCena playing the piano version of Motley Crue's 'Home Sweet Home' in the latest episode of #Peacemaker," he explained.
Gunn also recalled what inspired this scene. According to the director and writer, he received news that his dog was dying while working on Peacemaker. Cena played him a song while he waited for his ride to the airport:
"John got up & sat at the grand piano & played the most beautiful rendition of The Pixies' "Where Is My Mind." It crushed me & yet soothed me & everyone around me was crying. I wanted to capture some semblance of that moment with this song."
Cena's musical talents extend beyond Peacemaker, too. The actor once played a melody to commemorate The Bella Twins reaching 900,000 subscribers on YouTube. Clearly, he knows his stuff when it comes to music. Just add it to the list of skills the wrestler-turned-actor possesses.