'Peacemaker': When Does the DC Show's Season 1 Finale Drop? Episode 8 Release Date and Time
Peacemaker took fans of the DC Extended Universe on an emotional ride in episode 7, setting the groundwork for a finale that will bring season 1 to a suspenseful and action-packed close. After several major developments, the show's task force will finally take on the Butterflies in an attempt to destroy their food source. So, what's the release date for Peacemaker Episode 8, and what should viewers expect heading into the finale?
[Warning: This article contains spoilers for Peacemaker Episode 7.]
'Peacemaker' Episode 7 takes fans on an emotional roller coaster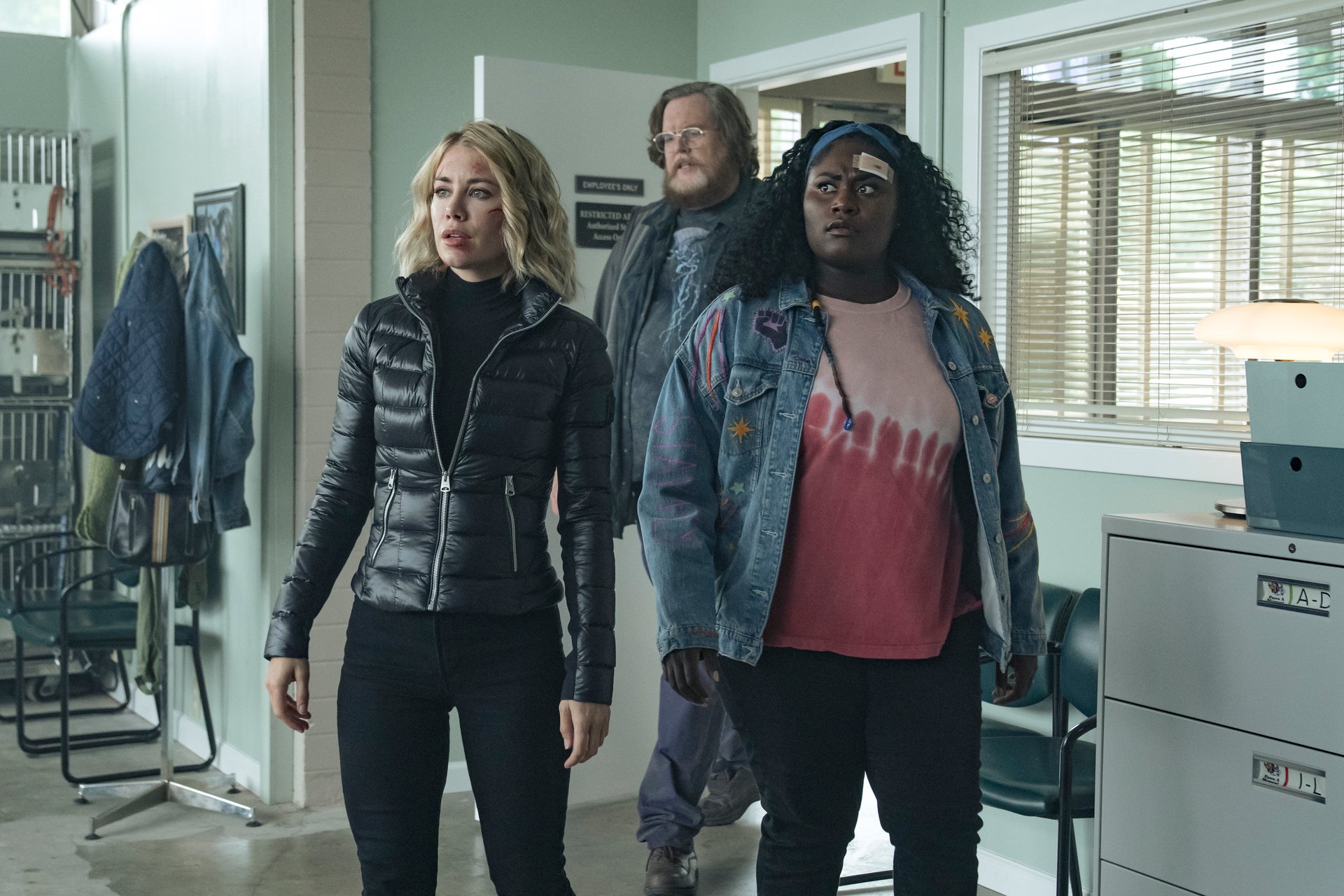 Peacemaker Episode 7, "Stop Dragon Around My Heart," definitely dragged viewers' hearts around over the course of its almost 40-minute run. Much of that has to do with the death of Clemson Murn (Chukwudi Iwuji), which occurs early on in the episode. Butterfly leader Goff — now inhabiting Sophie Song's (Annie Chang) body — tracks him down and shoots him. She even crushes the Butterfly residing in his head, eliminating any chance of a comeback.
Naturally, Murn's death hits the team hard — especially Emilia Harcourt (Jennifer Holland) and Leota Adebayo (Danielle Brooks). They're forced to stand by while Sophie and her minions eliminate their leader. If nothing else, Murn's demise gets them to set aside their differences and focus on his end goal: to kill the Cow serving as the food source for the Butterflies.
Murn's isn't the only shocking death in Peacemaker's latest episode either. Although viewers won't be sad to see Auggie Smith (Robert Patrick) go, Peacemaker (John Cena) is in a rough place after killing his own father. The man doesn't give him much of a choice, and one could argue he deserves it. Still, Christopher will likely be reeling from that for a while.
Fortunately, Eagly survives Auggie's attack, even if he needs a trip to the vet after. And that's where the team decides to elect a new leader ahead of Peacemaker Episode 8: Harcourt. The task force sets out to find the Cow as episode 7 comes to a close. Christopher and Adebayo still have some issues to resolve, but everyone remains committed to seeing Murn's mission through.
"Stop Dragon Around My Heart" closes with a brief glimpse of the Cow we've heard so much about. At first glance, it looks about as bizarre as The Suicide Squad's Starro. It'll be interesting to see how the gang takes that thing down. So when can fans expect the final showdown?
'Peacemaker' Episode 8 release date and time
Following the deaths of Clemson Murn and Auggie Smith, Peacemaker fans know no one is safe heading into the finale — and episode 8 could take more characters from us, for better or for worse.
That reality might leave viewers both eager and reluctant to get to season 1's conclusion. So, when does it arrive? New episodes of Peacemaker drop on HBO Max every Thursday. This one will come out on Thursday, Feb. 17 at 12:01 a.m. PST. Per Decider, here's the release date for every episode of the DC show so far:
Episodes 1-3: Jan. 13
Episode 4: Jan. 20
Episode 5: Jan. 27
Episode 6: Feb. 3
Episode 7: Feb. 10
Episode 8: Feb. 17
Peacemaker Episode 8 has some legwork to do before it brings the first season of the DC show to a close. What do we know about the coming installment? And will it set up a Peacemaker Season 2?
Will the DC show's finale set up season 2?
Peacemaker Episode 8 is called "It's Cow or Never," and the implications of that are clear: the team needs to defeat the Cow or the Butterflies will successfully conquer their planet.
TV Promos' preview of the episode offers a glimpse of their attempt to save the day. And judging by the footage, finishing this mission will be no easy feat. The promo sees Peacemaker, Harcourt, and Vigilante (Freddy Stroma) storming the Cow's hideout. But Harcourt insists Adebayo remain behind — just in case the group doesn't make it back.
Peacemaker also looks to have a one-on-one confrontation with Goff, promising an intense fight with the Butterfly's leader. It's hard to imagine how anyone in the task force will take Goff down, especially with all those reinforcements.
The DC show's finale promises to deliver on everything season 1 has been building to, but could it set up another outing as well? Fans will need to watch the episode to find out. But writer and director James Gunn recently told Deadline that the series had "a really good chance" of being renewed.
Gunn also hinted that he's working on another DC project, which may or may not be related to this one. Hopefully, the finale will shed some light on his future in the DCEU — and the future of John Cena's Christopher Smith.
The first seven episodes of Peacemaker are currently streaming on HBO Max.