'Peacemaker': James Gunn Was Going for a 'Really F***ed Up Version' of 1979's 'Captain America' With the DC Show
Peacemaker is unlike anything the DC Extended Universe has brought fans before, and in part, that's because of the show's title character. John Cena's Christopher Smith is far from the stereotypical superhero. However, James Gunn was inspired by the 1979 take on Captain America when crafting his story.
DC's Peacemaker is no stereotypical hero
RELATED: John Cena: How Old Is the 'Peacemaker' and 'The Suicide Squad' Star?
James Gunn's Peacemaker follows a vigilante supposedly willing to do anything for the sake of peace: John Cena's Christopher Smith, first introduced in The Suicide Squad.
Of course, the majority of viewers didn't watch the 2021 DC film and dub Peacemaker a hero. Not only did he turn on his teammates, but he killed someone trying to do the right thing. It quickly became clear that morals didn't factor into his overall goal. But despite this creed, Cristopher believes he's a superhero superior to Superman or Batman.
And he's got the costume, physical prowess, and some similar values to other comic heroes. It's easy to see how he could be a more extreme — and crude — version of a character like Marvel's Captain America. And according to James Gunn, he drew some inspiration from the 1979 Captain America TV movie when crafting Peacemaker's story.
James Gunn's DC show was inspired by the 1979 'Captain America'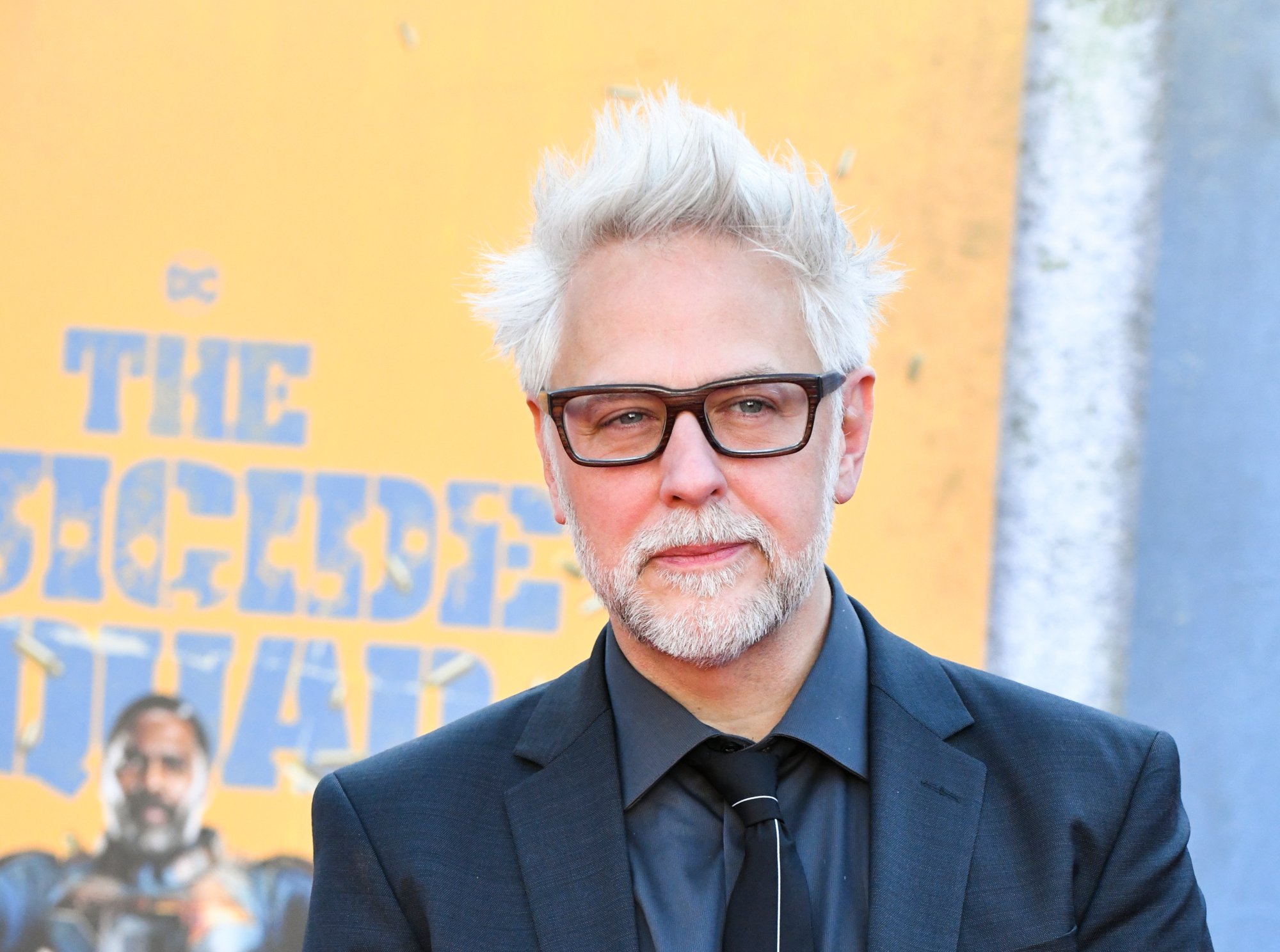 RELATED: 'Peacemaker' Director James Gunn Reveals DC Wasn't Too Thrilled With 1 of the Show's Batman Jokes
Although Peacemaker and Captain America have very different personalities, they both claim to stand for similar values. One could even argue that Christopher Smith is a more radical and vulgar take on the Marvel hero. And it seems James Gunn was partially inspired by Cap — not Chris Evans' version, but the 1979 iteration.
During an appearance on Podly: The Peacemaker Podcast, Gunn recalled his appreciation for the 1979 Captain America TV movie as a child and how it influenced DC's Peacemaker:
"I loved the Captain America TV movie from when I was a kid. I'm like, 'What would a really f***ed up version of that be like?' If you ever go back and see it, it's terrible. But as a child, I loved it. So, I'm like, 'What, in my brain, was that show?' Then you take that to sort of this extreme place, and that's Peacemaker."
'Different' heroes like Peacemaker interest James Gunn
Even if Peacemaker may never be a hero like Captain America or Superman, that's part of the DC show's appeal for James Gunn. In addition to wanting to create a wilder version of the Captain America TV movie, Gunn was drawn to what sets Peacemaker apart — even if those qualities aren't necessarily likable.
"I'm interested in superheroes that are different," Gunn explained, also pointing to Ratcatcher 2 and her unique powers. With Cena's character, Gunn appreciates that he can understand and sympathize with him without agreeing with his views:
"But Peacemaker is like, he's kind of a bad guy. He's kind of a piece of crap, but he does have a point. He really does have a point. So, I can see where he's coming from. And I also can think that he's wrong, and that makes an interesting character for me."
That's a dance most viewers have been doing since the HBO Max series premiered. But there's no denying his point that Christopher Smith is fascinating and entertaining to follow — sometimes, even more so than a hero like Captain America.
New episodes of DC's Peacemaker drop every Thursday on HBO Max.
RELATED: 'The Suicide Squad': James Gunn Shares BTS Video of the Time He Made John Cena Eat 36 Empanadas