'Peacemaker': What We Know so Far About HBO Max's 'The Suicide Squad' Spinoff Starring John Cena
The DC film The Suicide Squad has a talented ensemble cast, but the person who surprisingly gave the best performance is John Cena. He helped create a great depiction of a character never seen on the big screen in the role of Peacemaker. Warner Brothers enjoyed his portrayal so much they are making an HBO Max series focused on the character, created by The Suicide Squad director James Gunn. 
So what exactly do we know about this hotly anticipated series? Let's take a closer look at Cena's performance in the film and what details are available about the HBO Max show.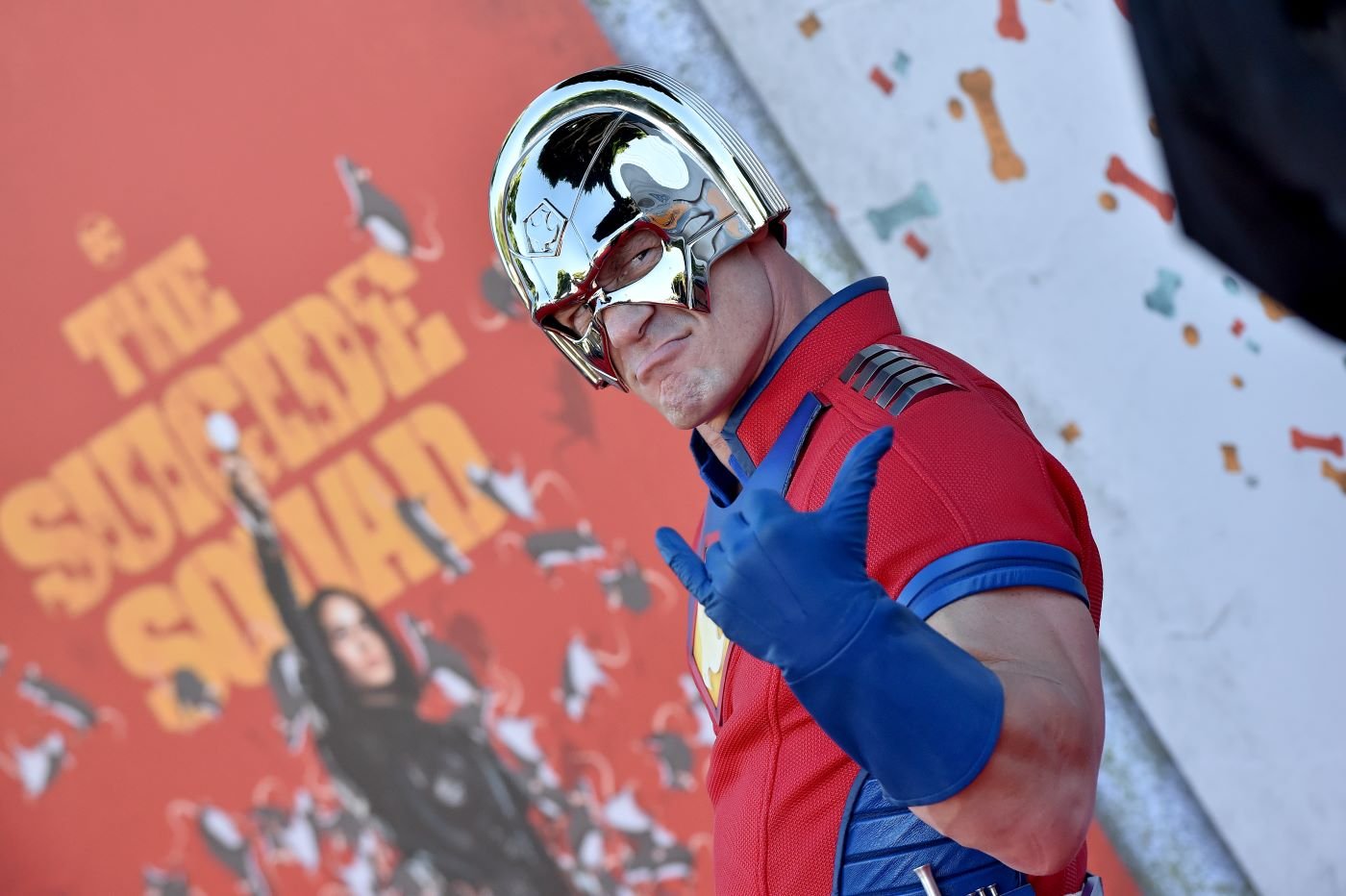 John Cena as Peacemaker was one of the scene stealers from 'The Suicide Squad'
Cena was able to stand out as Peacemaker in a film full of great performances and remarkable characters. According to IGN, Cena stated, "He's like a douchey Captain America," while Gunn called him "a guy who believes in peace at any cost, no matter how many people he needs to kill along the way." 
The character originally appeared in Charlton Comics, with only non-lethal weapons at his disposal to keep the peace. That is, until 1988, when DC debuted a rebooted version of the character. This time, he was so dedicated to peace, he was willing to kill people to do it. 
It's a role Cena seems like he was born to play. Plenty of fans seemed to love the former WWE star's presence in the movie. So what happened to him in the film? 
Peacemaker's fate in 'The Suicide Squad' 
According to Collider, Peacemaker is killed in the final act of The Suicide Squad. At least it seems as if he's killed. A post-credits scene reveals he's very much alive. Gunn said that the original plan was to kill off Cena's character, but a post-credits stinger was added after Gunn struck a deal with WB and HBO to create the series. 
"I didn't say I was going to do the TV show until after the movie was basically finished being cut," said Gunn, adding, "So then I got asked to do the TV show, and then I said I would do it. Then when we started shooting the TV show, I shot the post-credit scene."
The series will star Cena in the titular role. 
What's next for Peacemaker and what we know so far about his HBO Max spinoff
The spinoff is created by Gunn and starring Cena. According to Collider, it's slated for eight episodes. There's no release date yet, but the tentative plan is for the show to drop in January 2022. 
As far as Cena's role, he'll obviously be the star. He'll be much more involved this time around. However, Cinema Blend reported Cena would also be an executive producer. It's Cena's first starring role in a series. Gunn wrote every episode, directing five of them. 
Cena won't be alone. Other cast members include Steve Agee, Robert Patrick, Jennifer Holland, Danielle Brooks, and Freddie Stroma. Stroma will star as a crime-fighting district attorney called Vigilante. 
More details will trickle out as the official release date approaches. There has yet to be a trailer released, so fans will have that to look forward to. DC fans loved Cena's take on the character, so getting to see that character fleshed out and given room to breathe seems like a win for everyone.