'Peacemaker': Release Date, Cast, Trailer, and Everything Else You Need to Know About the HBO Max Show
James Gunn's 'Peacemaker' series arrives on HBO Max this January. What can DC fans expect when the John Cena-led show drops?
James Gunn's The Suicide Squad introduced a number of new characters into the DC Extended Universe, including John Cena's Peacemaker. The vigilante will get his own HBO Max show in 2022, and it promises to challenge the way Peacemaker looks at the world. When does the DC series come out, and what can fans expect from it?
'Peacemaker' has a January 2022 release date on HBO Max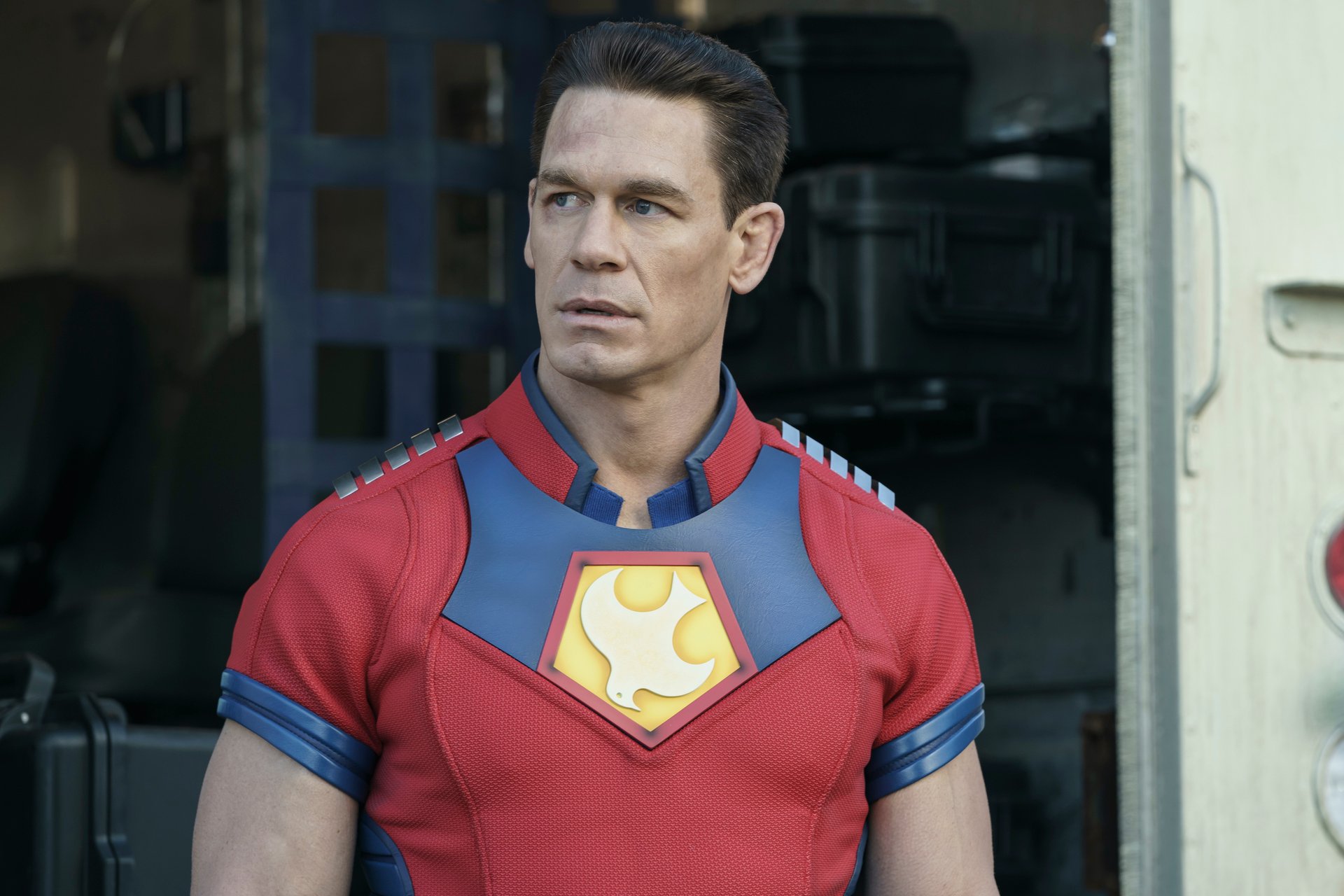 The DCEU is kicking 2022 off strong by giving Peacemaker a January release date. The first three episodes of the John Cena-led series hit the platform on Jan. 13, and they promise to be just as entertaining as The Suicide Squad. That adds up since James Gunn wrote and directed both projects.
And Gunn has confirmed on Twitter that, following the show's three-episode release, Peacemaker will drop new installments weekly. The miniseries comprises eight episodes in total, so fans will be able to enjoy Cena's latest outing as the character well into February.
Jennifer Holland and Danielle Brooks join John Cena in the show's cast
John Cena leads the cast of Peacemaker, but he's far from the only familiar face in the new HBO Max show. Fans will recognize several actors in the trailer, including Orange Is the New Black star, Danielle Brooks.
Brooks joins Peacemaker's cast as Leota Adebayo, one of the members of the new Task Force X. She looks to become a friend to Cena's character — well, if peace doesn't interfere, anyway.
Brooks' character is new to the world of DCEU, and she's not the only one. Chukwudi Iwuji will bring Clemson Murn to life in the cinematic universe, and he'll be calling the shots when it comes to this new team.
Additionally, Freddie Stroma will play a prominent role in this upcoming mission, portraying DC Comics' character Vigilante. Peacemaker and Vigilante appear to have a rivalry of sorts in the series, which will no doubt add some levity.
Returning from The Suicide Squad are Jennifer Holland and Steve Agee as Emilia Harcourt and John Economos, respectively. Both worked with Amanda Waller (Viola Davis) in the 2021 film, and Peacemaker promises to expand upon their characters.
The new show will also dig into Peacemaker's backstory, introducing Robert Patrick as his father, Auggie Smith. The two seem to have a rocky relationship, and that might explain the vigilante's ruthless nature. Perhaps their reunion will make Cena's character rethink his philosophy on peace.
'Peacemaker's trailer promises to challenge the character
The trailers for Peacemaker tease a plot that will challenge John Cena's vigilante, forcing him to question whether his ends are truly worth the means. In The Suicide Squad, he claims he's willing to kill "men, women, and children" for the sake of peace. However, the footage HBO Max has released thus far suggests that might not be entirely true.
In one trailer, he openly balks at the command to kill children, complaining that Murn doesn't even offer a reason for it. That doesn't necessarily mean Peacemaker won't go through with it. However, it does imply the character will do some thinking about his career path and belief system during his mission.
Outside of an internal struggle, what else can DC fans expect from the upcoming series?
What else to expect from the HBO Max show
Although Peacemaker trailers promise to explore the history and creed of John Cena's character come the show's release date, most plot specifics are still under wraps. Fans will have to wait for details about the character's new mission and how it might connect to other DCEU projects.
Gunn's latest is being billed as a miniseries, but that doesn't mean it won't set up future films or shows. The director repeatedly emphasized the survival of certain The Suicide Squad characters, so could his new series tie into a sequel or spinoff for them? There's only one way to find out: by tuning in when it premieres.
Peacemaker debuts on HBO Max on Jan. 13, 2022.