'Peaky Blinders': Where Was the Crime Drama Series Filmed?
Peaky Blinders is returning next year for its sixth and final season. The BAFTA-Award-winning series has received praise for its period costumes and set design. Peaky Blinders takes place in early 20th century Birmingham, beginning right after the events of WWI.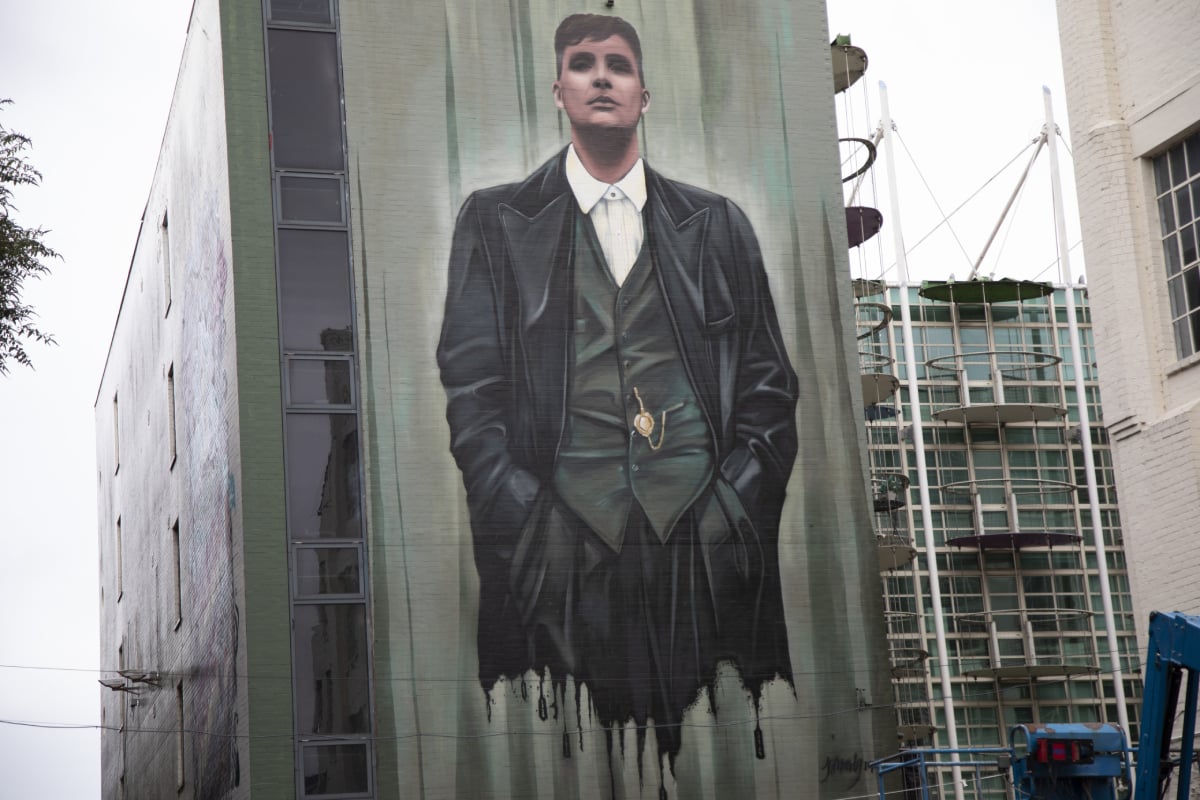 It might surprise some fans to learn that most of the filming for the series did not take place in Birmingham. So how did the production team create such an authentic portrayal of the city in the 1920s?
'Peaky Blinders' takes place in Birmingham
Peaky Blinders is set in post-WWI Birmingham. The Shelby family's territory is located in Small Heath. Thomas Shelby returns from war a changed man and becomes a ruthless leader. Later in the series, Tommy becomes an MP for his constituency in South Birmingham. Although the series mostly takes place in Birmingham, the show sometimes flashes to other locations. For example, at the beginning of season 5, Michael Gray is in America when the stock market crashes.
Where was 'Peaky Blinders' filmed?
Of course, Peaky Blinders had several filming locations. According to Frith Tiplady, Executive Producer of Tiger Aspect Productions, a majority of the filming took place in Leeds, the largest city in the county of Yorkshire. The crew chose this location as the best spot to recreate a bygone era.
"To realize 1919 Birmingham was always going to be a massive challenge," Tiplady said. "The Birmingham we needed to recreate, due to a combination of the war and town planners, doesn't exist anymore. We decided that Yorkshire was the best place to base the drama Peaky Blinders. A combination of fantastic period locations, great crew, and support from Screen Yorkshire and the local council."
Some scenes were also shot in Liverpool and Birmingham. Of course, for the series to work, modern buildings had to be made to look like homes and shops from a century ago. Showrunner Steven Knight has called The Black Country Living Museum the "heart" of the program, BBC News reports.
The museum, located in Dudley, has been a filming location for some of the key scenes in Peaky Blinders. Namely, the museum was used to create Charlie Strong's scrap metal yard. According to Distracify, Arley Hall in Cheshire formed the set of Tommy's enormous home. Admiral Grove and Powis Street in Liverpool were used for the Shelby's territory of Small Heath.
'Peaky Blinders' Season 6 release date
Season 6 will be the last of Peaky Blinders. Season 5 ended on a cliffhanger. Tommy's assassination attempt on Oswald Mosley failed. Shocked, Tommy ran off and pressed a gun to his head while seeing hallucinations of his dead wife.
Fans are anxiously waiting to find out what has become of Tommy. Quite a few other questions need answering too. So far, a release date for season 6 has not been confirmed. However, newcomer Conrad Khan may have revealed it. The actor hinted at Feb. 2022 for a potential release date.