'Peaky Blinders' Season 6: [Spoiler's] Tragic Death Explained
Peaky Blinders Season 6 featured one of the most tragic deaths of the series in episode 3. Tommy's daughter Ruby grew sicker and sicker and was plagued with hallucinations. Meanwhile, Tommy sought the help of his sister-in-law Esme Shelby Lee. The tragedy that occurred in episode 3 came from a deadly disease, but the episode also had a lot to do with curses and superstitions. Here's everything you need to know.
[Spoiler alert: Peaky Blinders Season 6 spoilers ahead.]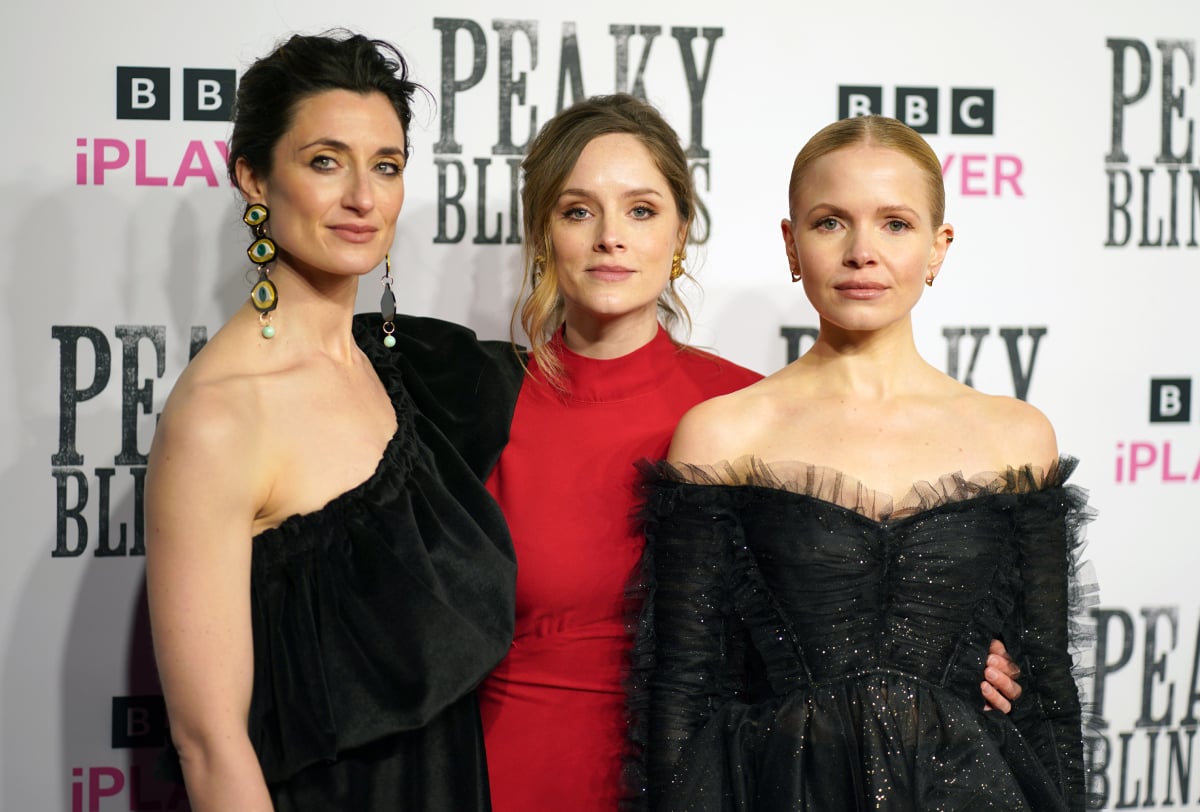 Ruby Shelby becomes sick with tuberculosis in 'Peaky Blinders' Season 6
In Peaky Blinders Season 6 Episode 2, Tommy and Lizzie's daughter Ruby becomes sick with consumption, also known as tuberculosis. According to the CDC, TB is caused by bacteria that commonly attack the lungs. Common symptoms include a bad cough that lasts for several weeks, fever, chills, weakness, and night sweats.
The CDC also writes that children are more likely to get sick quickly from a TB infection. Today TB is treated with high doses of antibiotics. Peaky Blinders Season 6 takes place in 1933 and Lizzie describes the doctor's methods for trying to cure the infection. "They do this thing. 'Pulmonary' something where they collapse the lung, let it rest, and sometimes the lung cures itself," she tells Tommy in episode 2.
"If that doesn't work they use gold," Lizzie continues. According to the museumofhealthcare.org, sanocrysin (or sodium-gold-thio-sulfate) was used in an attempt to cure TB. The injections however would cause unpleasant side effects. The outlet writes, "use of sanocrysin continued until the Second World War, despite the fact that no scientific tests demonstrated its effectiveness against TB."
Ruby succumbs to TB in 'Peaky Blinders' Season 6 Episode 3
Unfortunately, the treatment methods don't help Ruby. The TB eventually spreads to both lungs and by the end of episode 3, Tommy learns that his daughter has died of the disease. Prior to her death, Ruby saw hallucinations of a grey man with green eyes. She also repeated the words, "Tickna mora o'beng."
While the hallucinations were a symptom of Ruby's progressive illness, Peaky Blinders fans know how superstitious Tommy can be. He seeks the help of his sister-in-law Esme, believing that a curse is involved in his daughter's illness. However, Tommy's quest to find Esme means that he isn't there when his daughter dies.
Tommy seeks revenge for Ruby's death
In season 3 of Peaky Blinders, Tommy's wife Grace died while wearing a supposedly cursed sapphire necklace. Tommy then brought the sapphire to a Romani woman named Bethany Barwell who, despite Tommy's warning, gave it to her sister Evadne.
This woman then put the sapphire around her seven-year-old daughter Connie's neck. The little girl quickly became sick with a cough and died. Esme tells Tommy that Evadne likely cursed Tommy's own daughter to die at seven years old. After Ruby's funeral, Tommy finds Evadne to exact his revenge on her and several of her people.
All episodes of Peaky Blinders are currently streaming on Netflix.
RELATED: 'Peaky Blinders': All 6 Seasons Ranked Worst to Best