'Peaky Blinders' Season 6: Thomas Shelby Leaves 1 Vice Behind — and Fans Love It
Peaky Blinders Season 6 is finally airing on BBC, though American audiences have a while to wait before the show is available on Netflix. Fans know that Thomas Shelby is a man of many vices and he's been living a pretty unhealthy lifestyle since the beginning of the show. Season 6 revealed that Tommy has left one huge vice in the past, and fans are pretty happy about it.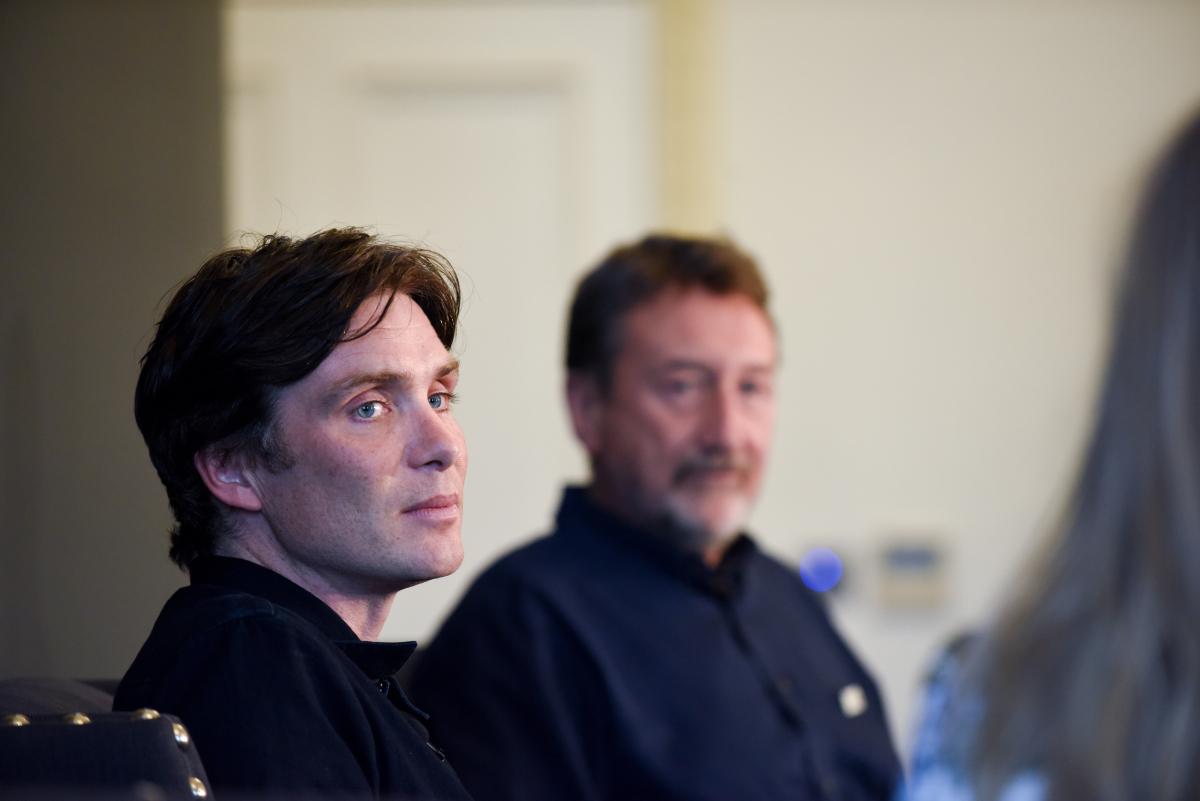 Thomas Shelby gives up drinking in 'Peaky Blinders' Season 6
Tommy served in WWI and returned a changed man. Things seemed to be temporarily looking up for Tommy when he married Grace, but his happiness didn't last long. Grace was shot and killed in season 3 and Tommy began to spiral again.
Tommy has always had a penchant for violence and fighting. He also smokes like a chimney, but to be fair, the dangerous effects of cigarettes weren't known in the 1930s. Perhaps Tommy's most dangerous vice was his constant drinking to numb the pain. However, it's pretty clear that Tommy's drinking only makes things worse.
Shockingly Peaky Blinders Season 6 reveals that Tommy left his drinking habit in the past. "Before this goes any further let me explain. I will not drink your toast, cos four years ago I forswore alcohol," Tommy says in episode 1. He later explains to Michael, "I now realize that whiskey is just fuel for the loud engines inside your head."
Many 'Peaky Blinders' fans are happy Tommy is sober
Tommy's methods of self-medicating have been pretty concerning throughout the show. Many fans are happy that Tommy is sober in Peaky Blinders Season 6. "I love the fact they made Tommy sober, it doesn't make drinking cool anymore," one Reddit user wrote.
"In S4 when he has his breakdown Polly counsels him that the drinking is out of control and responsible for his depression and hallucinations. We know they were worse in S5 and his plan failed miserably. After the scene in the field, he had to self-evaluate, clearly, he took Polly's advice," another added.
Another Reddit user believes Tommy has "reached this new level of awareness and confidence that he lacked in seasons 4 and 5." While Tommy does seem less of a danger to himself his violent tendencies haven't gone away. And of course, Tommy still smokes like a chimney.
When will 'Peaky Blinders' Season 6 be on Netflix?
Peaky Blinders Season 6 is currently releasing new episodes every Sunday on the BBC. American audiences often watch the series on Netflix, but it will be a while yet before season 6 reaches the streaming service. Newsweek predicts that all episodes of season 6 will drop to Netflix sometime in the spring.
This is based on the fact that the streaming service has previously dropped new seasons around one month after the finale is aired on the BBC. In the UK, the finale is currently scheduled for Sunday, April 3rd.
RELATED: 'Peaky Blinders': Cillian Murphy Explains Thomas Shelby's Job in WWI