'Peaky Blinders' Star Cillian Murphy Hopes His Storytelling Is Powerful Enough to Alter People's Feelings
Cillian Murphy is known for his role as Thomas Shelby in the period crime drama Peaky Blinders. Tommy's journey through 1920s Birmingham captivated fans from the very beginning. Murphy has been a storyteller for quite some time. He has brought to life a variety of characters with many different backgrounds. In an interview with Montblanc, Murphy discussed his belief that good storytelling should alter people's feelings.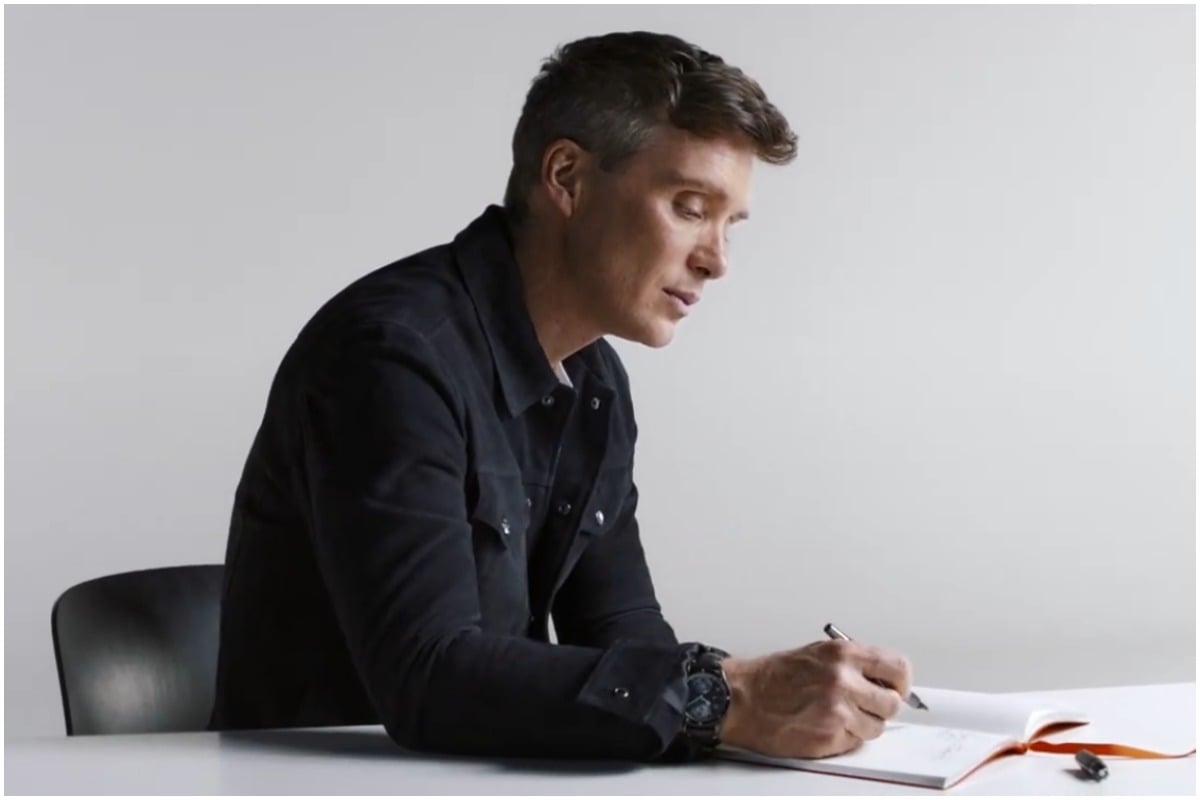 Cillian Murphy's early days of storytelling
"They say Irish people are great storytellers," Murphy said to Montblanc. "You know, that old cliche."
A native of Douglas, Ireland, Murphy has been telling stories for quite some time. In his early days, he even acted in a film that told the troubled history of his homeland. Murphy starred as Damien O'Donovan in the 2006 film The Wind that Shakes the Barley. The film takes place during the Irish War of Independence. It revolves around two brothers on opposing sides of the conflict.
The Peaky Blinders star also played an LGBTQ character in the 2005 film Breakfast on Pluto. His role as Kitten, a young transgender woman, won him an IFTA Award for Best Actor.
Murphy's 'failed' musical career led him to theater
In his early days, Murphy performed in a rock band named The Sons of Mr. Green Genes before deciding to pursue a different path. "I looked at other bands and other musicians and I realized that I wasn't in that league," Murphy told The Irish Post. "So that made me feel less sad about it. I don't think the world is lacking my music."
Soon after, he landed a role in the play, Disco Pigs, at 20 years old.
Murphy revealed to Montblanc that his "failed" music career led him to theater and acting.
"For me, because I am a failed musician, is why I ended up in the theater by accident," Murphy laughed. "But it was the live element of it. That kind of electricity in the room that you get with an audience. I was trying to replicate that kind of rock and roll energy in a theater."
Cillian Murphy thinks real storytelling should 'alter' people
In his interview with Montblanc, Murphy explained what real storytelling is to him. "I've loved story in every form since I was a kid," he said. "The emotion is the thing that is key for me." He asserted that a good film or TV show should deeply affect the viewer's emotions.
"If I don't feel altered by the story, then it hasn't worked for me," he said.
Murphy has certainly succeeded in pulling at people's emotions in his acting career. Fans were on the edge of their seat when season 5 of Peaky Blinders reached its shocking end. "That's my preference. That you do feel completely altered by what you've seen, and you're so immersed in the story and the truth of the story and the truth of the performance – that to me is real storytelling."