'Pearl Jam': How Tall Is Eddie Vedder?
Eddie Vedder has endured for three decades in the music industry. His most famous gig has been as the lead singer of Pearl Jam. However, Vedder has many other musical credits on his resume. This may not come up when you're just listening to Vedder's music, but when you see him on stage and in videos, you may wonder: how tall is Eddie Vedder?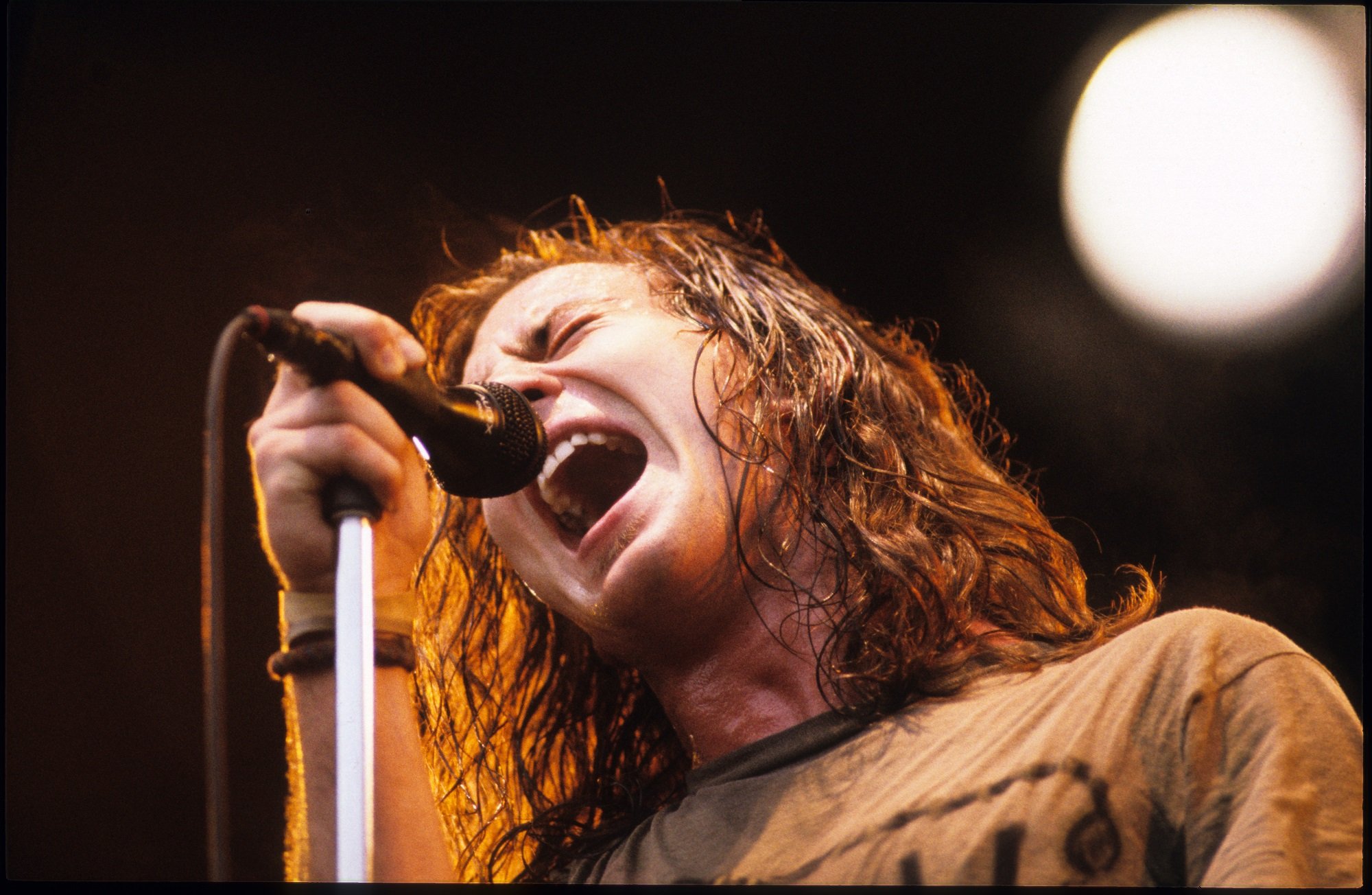 Eddie Vedder's height and music before Pearl Jam
Vedder was born in 1964 and was discovering music while going through his mother's divorce from his stepfather, Edward Mueller. The singer would not learn until later that Edward Severson, Jr. was his biological father, but Vedder was already practicing on a guitar Severson gave him. 
Vedder would grow to be 5'6 3/4" tall according to sites like Celeb Heights and Healthy Celeb. Before Pearl Jam, Vedder sang backup vocals on the late Chris Cornell's Temple of the Dog album. Vedder also sang "Hunger Strike" with Cornell. Cornell stood over 6'2".
Eddie Vedder in Pearl Jam
Temple of the Dog members Vedder, Stone Gossard, Jeff Ament and Mike McCready formed Pearl Jam together. Their debut album, Ten, defined the grunge scene of the '90s along with Nirvana's Nevermind. "Jeremy" became an anthem for disgruntled Generation X teens. "Even Flow" and "Alive" got lots of radio play too.
Subsequent albums Vs. and Vitalogy included hits "Daughter," "Go," "Not For You" and "Better Man" among other hits. From 1993 to 1996, the band took a stand against Ticketmaster, boycotting their service for the additional fees they charged. Vedder also used his celebrity to raise awareness for women's reproductive rights, political candidates, the West Memphis Three, and gun control.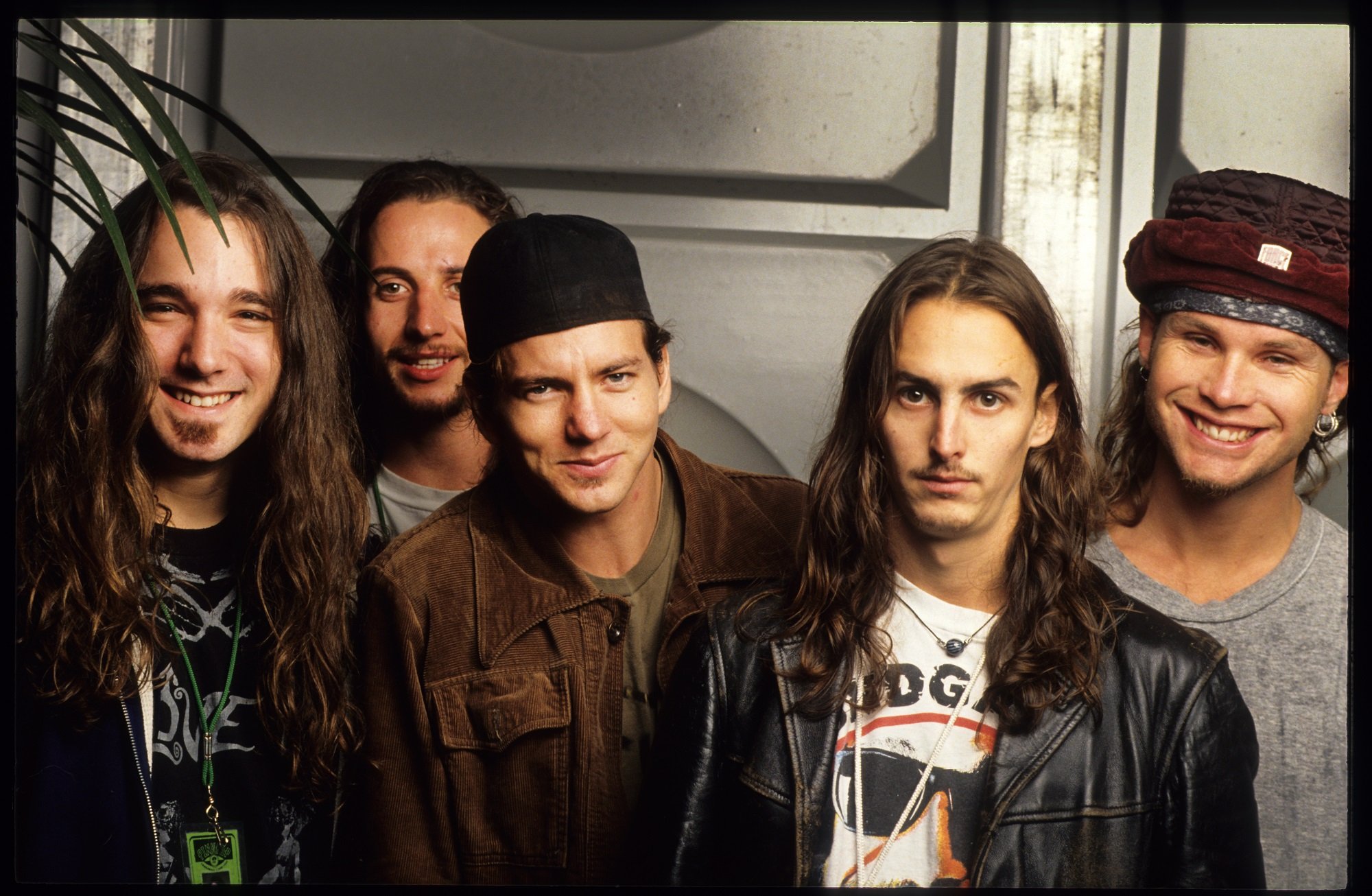 Pearl Jam released two more albums in the '90s and continued into the 21st century. Their 2020 release, Gigaton, was Pearl Jam's 11th album. Vedder's bandmates are all taller than him. McCready is 5'9", Gossard is 6'1" and Ament 6'2".
Eddie Vedder's later music 
Vedder released some solo music, including his 2011 ukulele album. He covered The Beatles' "You've Got to Hide Your Love Away" for the Sean Penn movie I Am Sam in 2001. In 2007, Vedder composed the soundtrack to Into the Wild, which Penn directed. Penn is 5'8". Vedder released a solo EP, Matter of Time, in 2020.
Vedder also collaborated with other artists in between Pearl Jam projects. For the 1995 film Dead Man Walking, Vedder sang "The Face of Love" with Nusrat Fateh Ali Kahn, who was 5'7". Among the many other artists with whom he has performed, Vedder has said Neil Young was a mentor to him.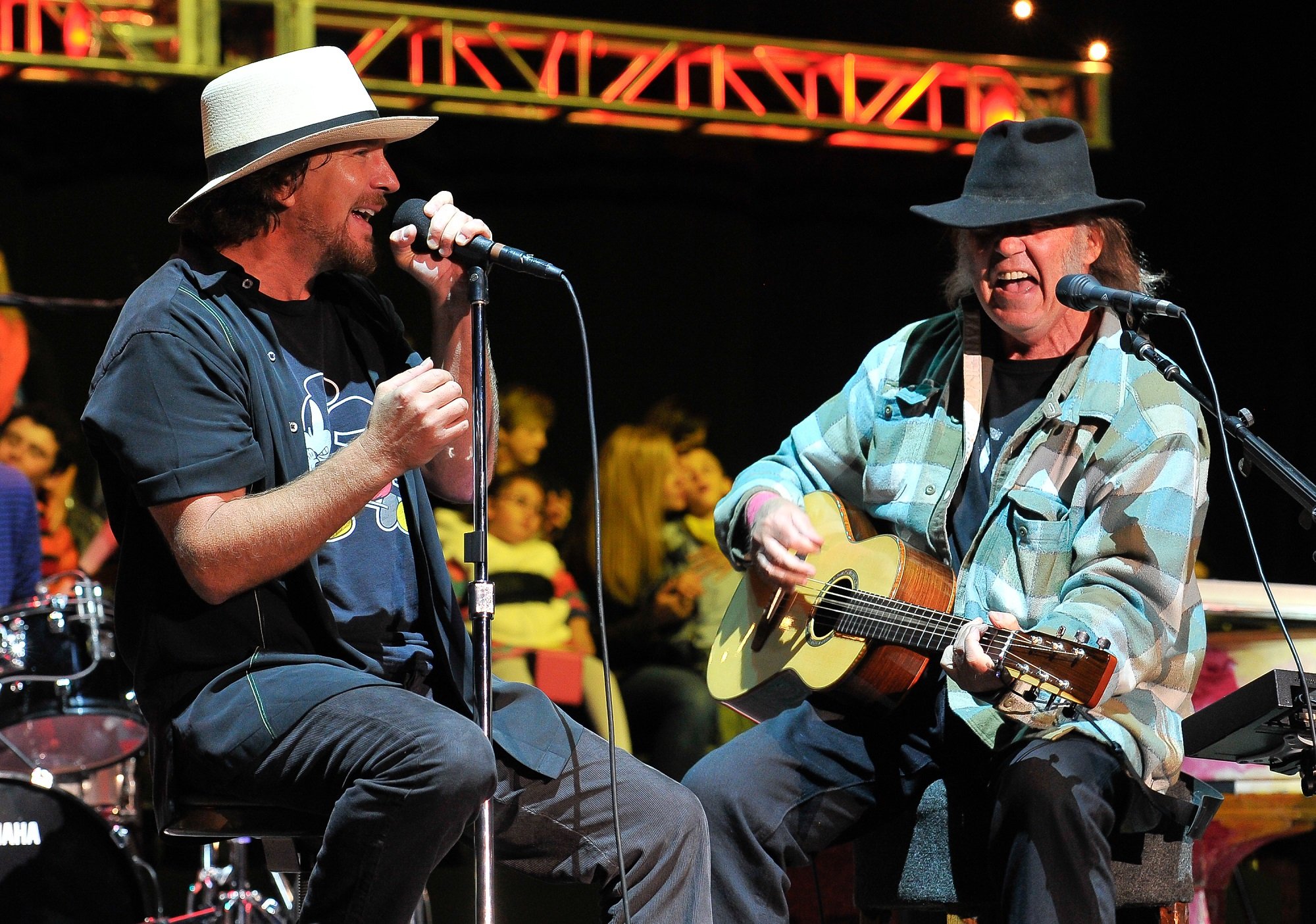 Young advised Vedder not to leave Pearl Jam, and Vedder has appeared on Young's albums and on stage with him. Young is six feet tall. 
Sources: Celeb Heights, Healthy Celeb