Pearl Jam Singer Eddie Vedder Believes His Father's Guitar Has Supernatural Powers
Many Pearl Jam fans may think Eddie Vedder makes magic with his music. The singer himself is still in awe of a guitar that belonged to his father. Vedder's story gets further complicated because he grew up with Peter Mueller, believing him to be Vedder's father. Only when he was a teenager did Vedder's mother inform him that Edward Severson, Jr. was his biological father.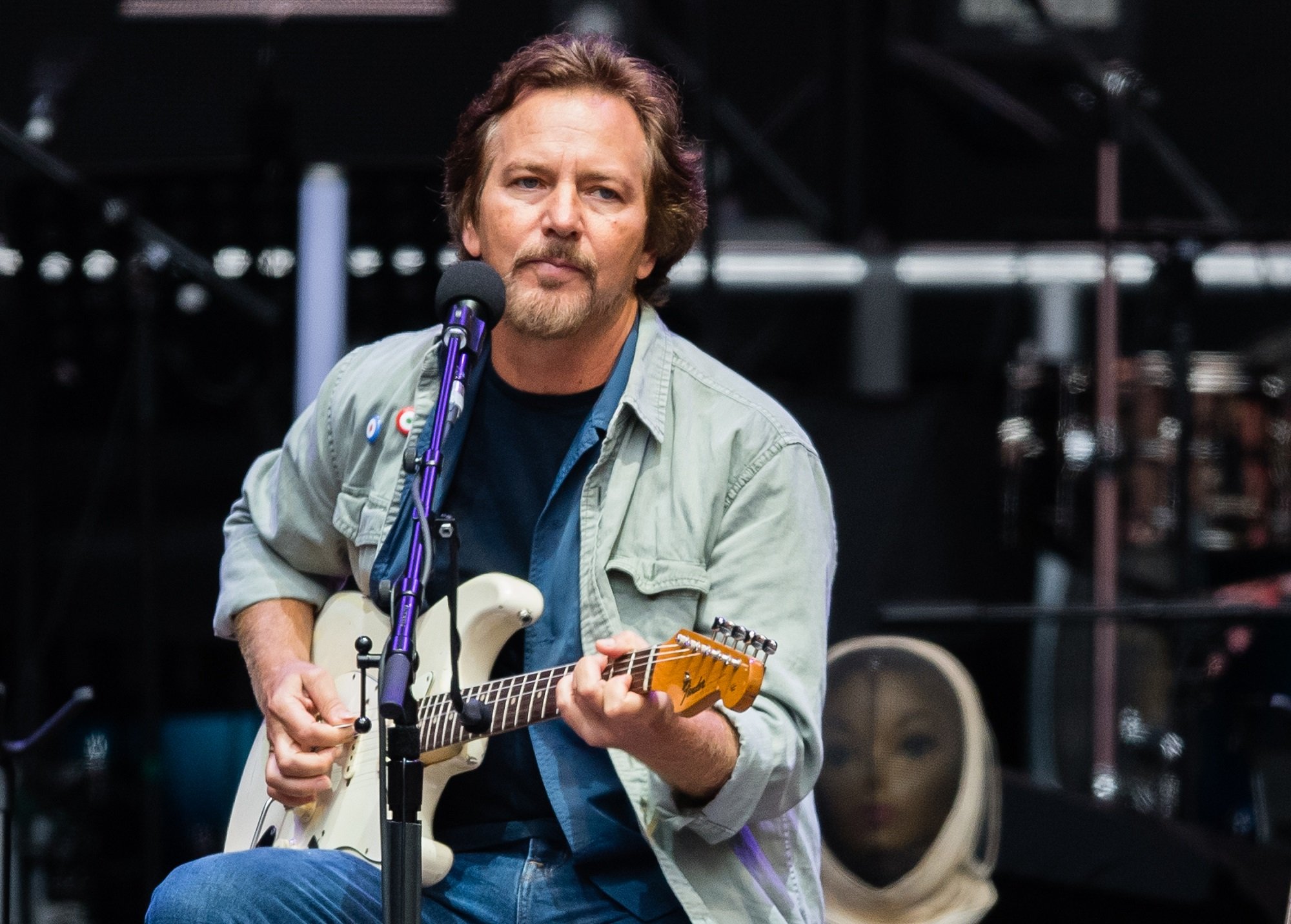 Vedder appeared on The Howard Stern Show on Nov. 2. Stern probed deep into Vedder's childhood in the three hour interview. While discussing the peace he made with his paternal information, the Pearl Jam singer also revealed that his biological father may have given him a magic guitar.
Learning about his father opened Eddie Vedder's world
Vedder told Stern he understands his mother and Mueller's decision to keep Severson a secret. Vedder said he understood they wanted to make sure he felt a brotherhood with his stepbrothers. For Vedder, he was intrigued to have a complicated backstory. 
"There's a line in Tommy, it's The Who," Vedder told Stern. "Roger [Daltry]'s Tommy is singing to the crowd and he says, 'Hey you, smoking mother nature, don't try to gain my trust. Hey you, Mr. Normal.' That was the guy I didn't want to be. I didn't want to be Mr. Normal. Kind of the way I was brought up, I was worried about just being Mr. Normal. Even when my mom told me that my dad wasn't my dad, I thought well, that's a f*cking interesting twist. My life got way more interesting at that moment."
Before Pearl Jam, Eddie Vedder took guitar lessons 
Vedder got his first guitar from his mother and Mueller.  It was an expensive purchase, but would prove to be a wise investment in Pearl Jam's future.
"My parents got me my first guitar when I was 12," Vedder said. "It was an electric guitar. My birthday's Dec. 23. I begged them, put my Christmas present along with my birthday present because it's going to be $85 for the amp and $115 for the guitar. That was beyond, [so I] begged and begged and they pulled it off. That was a huge thing."
Vedder took guitar lessons seriously and did his homework.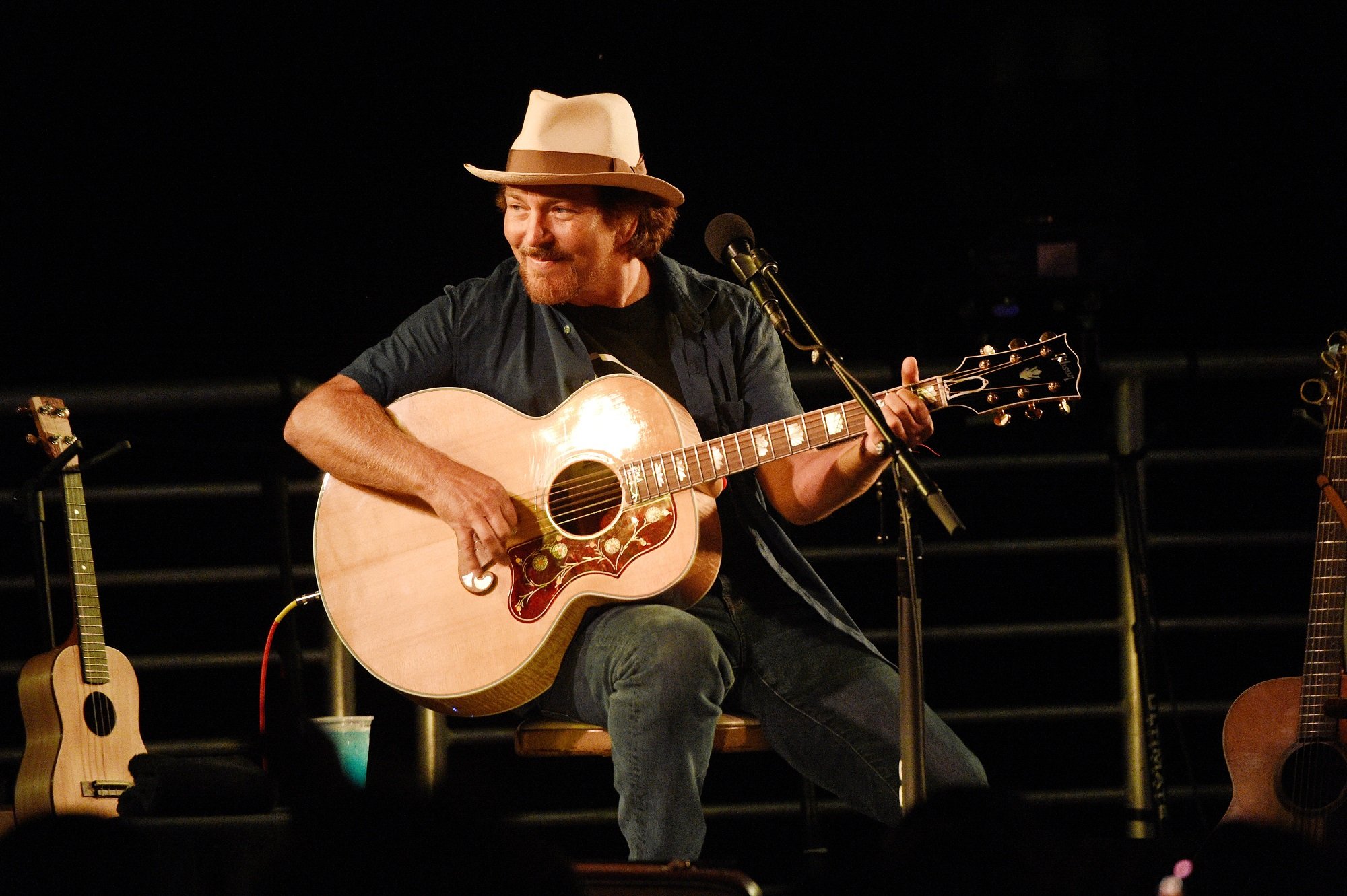 I took a few lessons and then lucky for me, my guitar teacher would only teach me bar chords. Those are the ones that are a little tougher to play but it allows you to play punk rock for the rest of your life. Then I found a little chord chart that showed open chords. Once I got those, that coincided with the time that my great guitar teacher, even though he was short-lived, this guy Bud Whitcomb, I found those chords. Really all I wanted to do was write, put words to music. Then that became the focus and the goal. Then learning other people's songs to learn what structure is and passing chords and all that stuff, how to connect chords to make them sound like music rather than just songs.

Eddie Vedder, The Howard Stern Show, 11/2/2020
Edward Severson gave Eddie Vedder a special gift before they knew each other 
Before Vedder learned about his biological father, Severson would make an impact on his life. 
"I'm looking up his guitar," Vedder said. "My mom went to a funeral when I was probably about 14 and she brought back this guitar. I had my first electric and she brought back this Spanish acoustic guitar and she said, 'This guy wanted you to have it.' I thought that's very nice of him to think of me. I remember meeting him a couple times."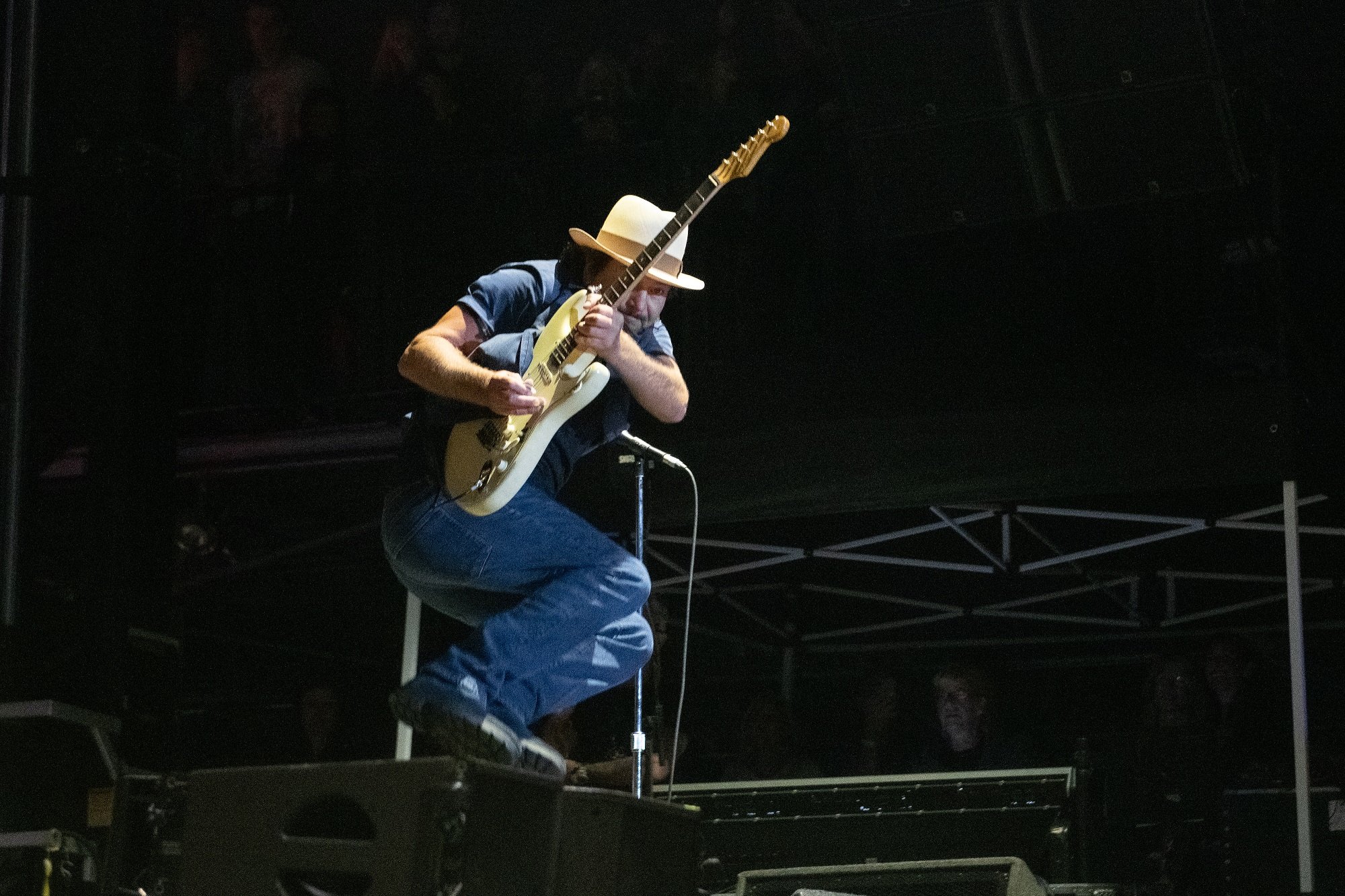 Severson would pass away in 1981 when Vedder was 17. However, something about the guitar makes Vedder believe he still inhabits it. 
"It's there and the strange thing about it is I won't play it for like a year," Vedder said. "I'll pull it down and it's always in tune. It's the weirdest thing. It's like he's keeping it tuned."