Why Pearl Jam Let 'Super Pumped' Use 'Even Flow' and More Songs
The Showtime drama Super Pumped: The Battle for Uber tells a story of how Travis Kalanick (Joseph Gordon-Levitt) founded Uber, made it a success but then fell from grace. The show uses several cinematic devices to make the story engaging. One such technique is narration from Quentin Tarantino. Another is music by Pearl Jam in a scene where "Even Flow" plays at a party for Uber.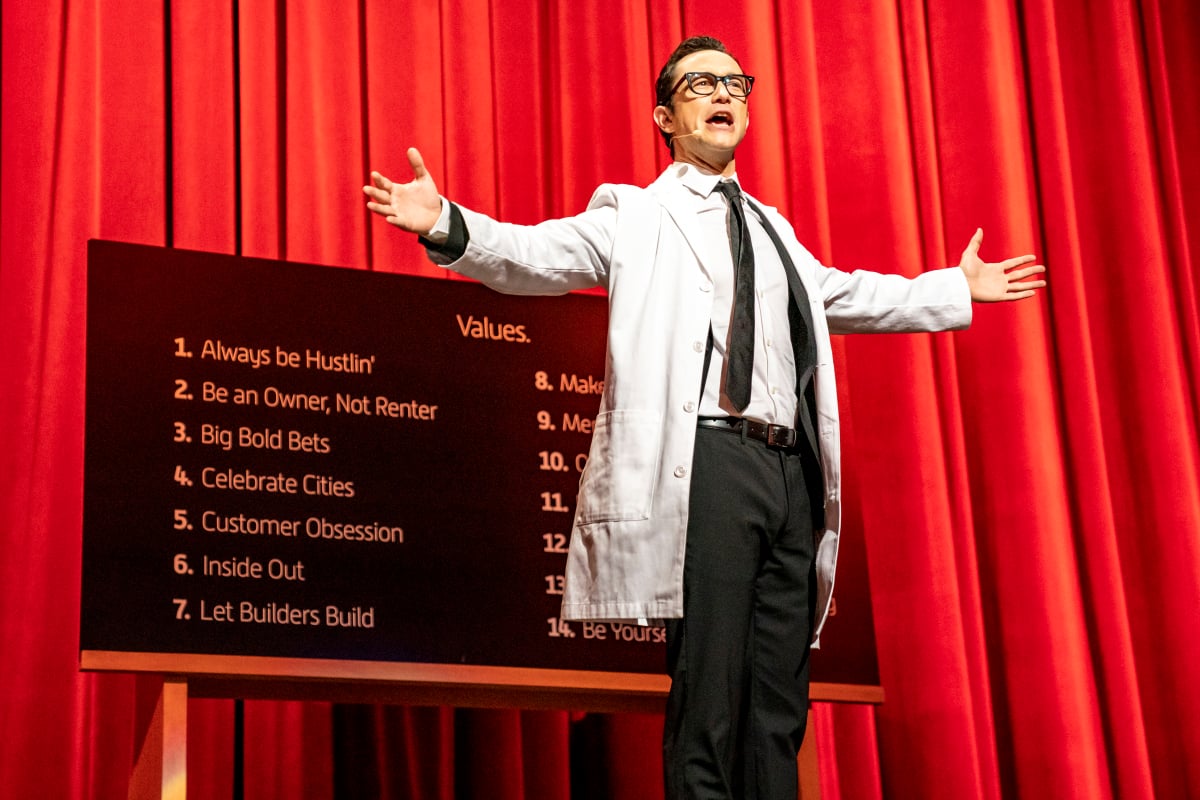 Super Pumped co-creator Brian Koppelman was on a Television Critics Association panel along with the cast and co-creators on Feb. 23. Koppelman explained how they convinced Eddie Vedder and Pearl Jam to allow their music be a part of the show. Super Pumped: The Battle for Uber airs Sunday nights at 10 p.m. on Showtime. 
'Super Pumped' had no backup plan for Pearl Jam
First of all, it was always Pearl Jam or bust. Koppelman said they never made a backup plan in case Vedder and co. said no to using "Even Flow" on Super Pumped. Sorry, Stone Temple Pilots, but you were never even in the running.
"No, there really was no alternative," Koppelman said. "Certain things were fundamental."
'Super Pumped' appealed to Pearl Jam's views on the corporate world
Previously, Pearl Jam has been very selective about where their music appears. They contributed the original song "State of Love and Trust" to the Singles soundtrack and Vedder also wrote songs for Into the Wild. The band famously took a stand against Ticketmaster over extra fees on their concert tours, so they are sensitive to corporate malfeasance. So Koppelman presented Super Pumped: The Battle for Uber in a way the band supported.
RELATED: Pearl Jam Singer Eddie Vedder Believes His Father's Guitar Has Supernatural Powers
"What we've done is just try to express to the artists that we want to engage with why we want to engage with them and why we think it makes sense for them to engage," Koppelman said. "So we were able to communicate with them and articulate, sort of, what we thought it would be if their music was a part of this show. And we shared with them some information. We shared the book, we shared some scripts. I think it's possible that one of the members of the band watches our other show [Billions], and they certainly are very familiar with this cast."
'Even Flow' isn't the only Pearl Jam song in the show
If you liked hearing "Even Flow" in the season premiere of Super Pumped: The Battle for Uber, get ready for more. Koppelman said the band also approved songs for all seven episodes.  
"In this challenging environment, the pandemic environment of trying to make television, that was one of the easier parts of this and, I will say, brought us an amazing amount of joy and does each time," Kopppelman said. "That's what attracted us. We said that we want Pearl Jam to be in every single episode, and they are in every episode. And I will say it's amazing to us too. Knowing how often they don't do this, it's amazing to us, and we are thrilled about it."
RELATED: 'Super Pumped': Travis Kalanick Was Not Involved With the Series