Pedro Pascal Totally Agrees Oscar Isaac Is Daddy: 'Fine, He Can Have It'
When 'The Madalorian' star Pedro Pascal heard fans calling 'Moon Knight' actor Oscar Isaac 'the daddiest daddy,' he admitted that his fellow 'Star Wars' actor could have the title.
Thanks to Marvel's Moon Knight, Oscar Isaac (Star Wars and Dune) has become everyone's number one heartthrob again. Fans have taken to calling Oscar Isaac "daddy," and Pedro Pascal (Mandalorian) said that Isaac "can have it." The hilarious debate over which Star Wars actor is "the daddiest daddy" has become the internet's biggest obsession since they argued over if Andrew Garfield, Tobey Maguire, or Tom Holland had a fake butt in Spider-Man: No Way Home.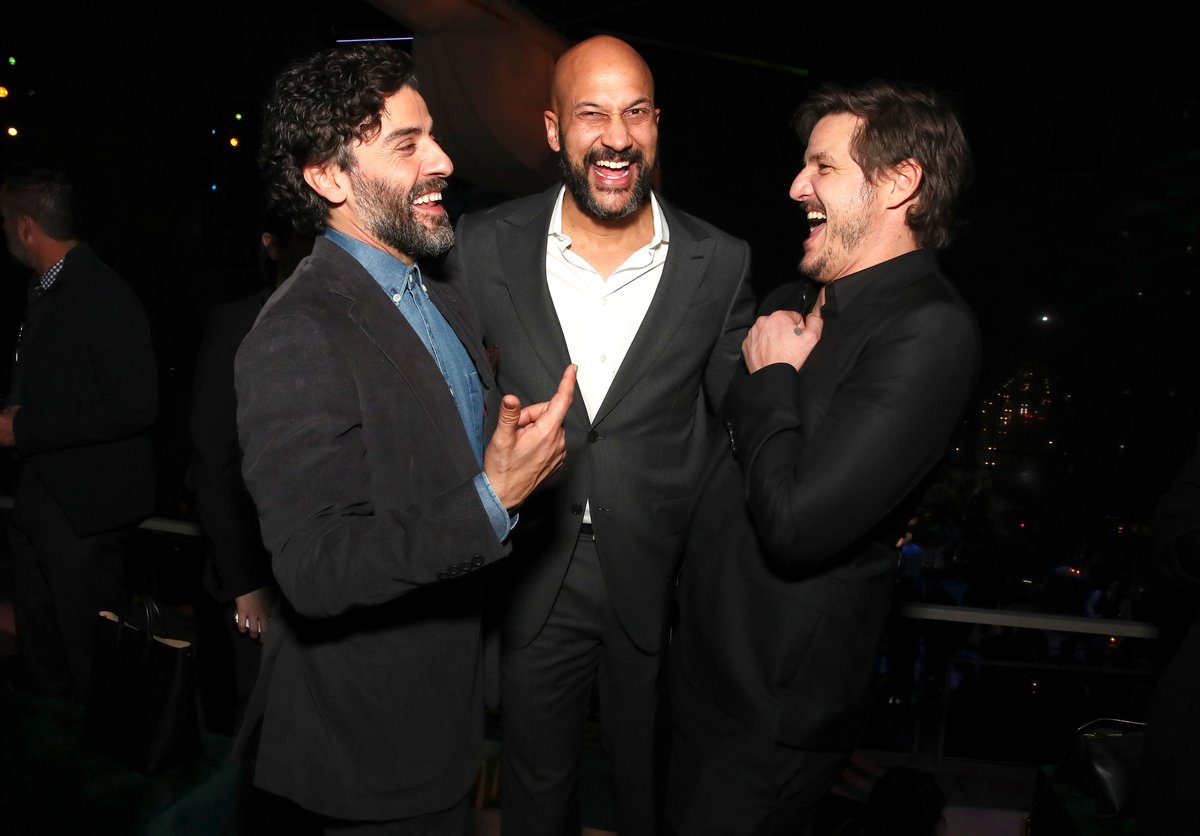 'Star Wars' actors Oscar Isaac and Pedro Pascal became 'became fast, lifelong friends,'
While Pascal and Isaac have not starred in any massive Star Wars titles together, they bonded over their difficult journeys in Hollywood. In 2005, Pedro Pascal and Oscar Isaac, young and still starting out, met while acting in the off-Broadway production Beauty of the Father.
"It's gotten better, but at that point, it was so easy to be pigeonholed in very specific roles because we're Latinos," Isaac told Variety. "It's like, how many gang member roles am I going to be sent?"
In addition to starring in Moon Knight and Dune, Oscar Isaac movies include Annihilation, Ex Machina, and X-Men: Apocalypse. In more dramatic roles like A Most Violent Year, Oscar Isaac, Jessica Chastain, and Nicole Beharie starred in a gut-wrenching miniseries. Marvel added Isaac to the Moon Knight cast as the Fist of Khonshu, Marc Spector.
Meanwhile, Pedro Pascal starred in Game of Thrones, Narcos, and Wonder Woman 1984. When Disney released more Star Wars movies and TV shows, Poe Dameron (Oscar Isaac) and the Mandolorian (Pedro Pascal) became fan favorites.
Pedro Pascal said that Oscar Isaac could take the title of 'the daddiest daddy'
When Isaac caught wind of the fans calling him "daddy," he responded that he was completely fine with it.

"I didn't know that fans called me 'Daddy.' But that's OK. They can call me 'Daddy' if they want to," he laughed in an interview with ET Today.
The Mandalorian actor Pedro Pascal caught heard of Oscar Isaac's new nickname. He echoed what fans said about the Moon Knight actor and surrendered the title.
"Oscar is the daddiest," Pascal said on Twitter. "Alright, fine, he can have it."
However, this did not mark the first debate between the two actors. They've also gone back and forth on if Moon Knight, with the power of the Egyptian gods, or the Star Wars bounty hunter would win a fight.
The 'Star Wars' actors have also debated if Moon Knight or the Mandalorian would win a fight
Marvel's Moon Knight and the Mandalorian are efficient and brutal in their own shows. However, Oscar Isaac and Pedro Pascal thought their character would easily win. Isaac made the bold statement first, but Pascal disagreed.
"Okay, let me just get this straight. So, he says that Moon Knight would beat The Mandalorian in a fight?" Pascal laughed in an interview with Remezcla. "That's so sweet."
The two actors have a long history. While Pedro Pascal protects "Baby Yoda" Grogu and Oscar Isaac battles Arthur Harrow (Ethan Hawke), they remain good friends.
However, when it comes to which actor is "the daddiest daddy," the title goes to Isaac.