'PEN15' Creators Tell Real, Sad, Hilarious Stories From Their Time in Middle School
Maya Erskine and Anna Konkle, the masterminds behind PEN15, have a lot to pull from for their wildly funny, all-too-real portrayal of middle school in the early 2000s. You don't make a show like PEN15 having come out of eighth grade completely unscathed. In an interview the creators did with NPR back in 2019, they dove into what middle school was really like for them growing up. Unsurprisingly, it doesn't sound too far off from Maya and Anna's realities in the Hulu series.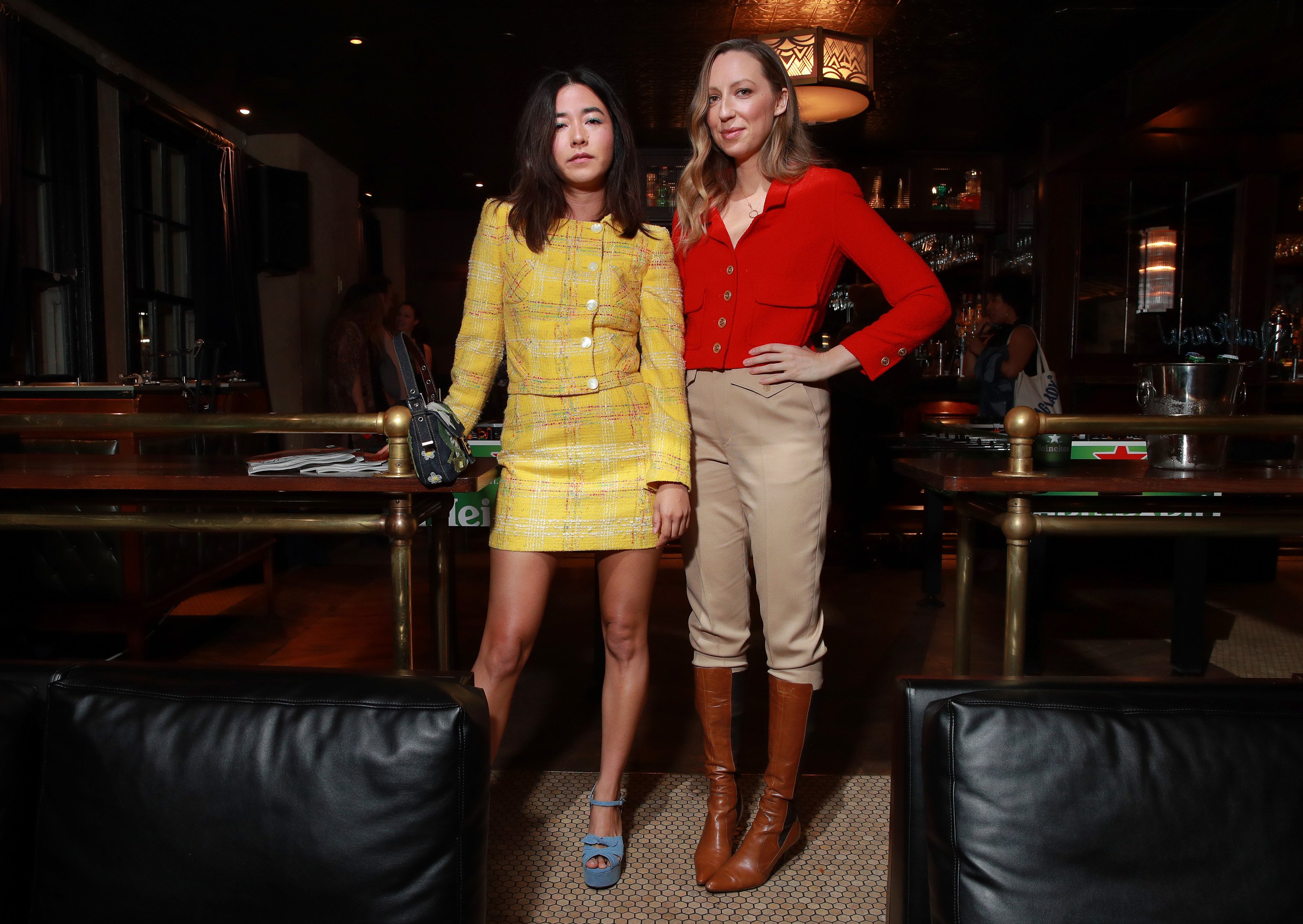 Maya's period story
Just as Maya doesn't want to tell anyone she started her period in PEN15, Erskine says she kept her period a secret for a year in real life.
"I thought, oh, now I'm a woman. Now my parents won't look at me the same way," she said. "I somehow instilled in my head that having my period was a death sentence, a death of my childhood."
Erskine "rolled up toilet paper like I do in the show into thick stacks" because she didn't want to ask anyone for pads or tampons.
"[I] did that for a year until I was in a play. … I didn't have enough toilet paper and so I had found an old pad in the green room. We were doing a performance of A Little Princess and … there was like a pad from the '70s. It had no adhesive. So you just plopped it in, which I was used to with my toilet paper, and I had to wear underwear you know tights, petticoat, bloomers, layers upon layers. I was like, 'This baby's gonna stay in there!'" she said.
Erskine continued: "And for some reason … [in the play] I jumped into [my father's] arms and he spins me around, and everyone started laughing. This was a dress rehearsal for the students, so it wasn't even a performance with adults, and my pad flew out onto the stage. I didn't know. So I kept going with the scene then it went black and the techies put a spotlight on the pad, and so I had to grab it during the transition and then go into the next scene and hold it in my hand."
The actor says, looking back, the experience wasn't as "traumatic" as it was freeing.
"It sort of released me in a way. Like, OK, well it's out there, I got my period!"
Anna's terrible middle school nickname
During the interview, Konkle spoke about how, at her school, it was common for the older girls to "harass the younger girls." Through this dynamic, a rumor was spread about her "that [she] masturbated with an ice cube."
"And they came up with a really brilliant nickname called 'Ice Box' … and that followed me till I graduated high school," she said.
Thanks to the nickname and rumor, Konkle feels she was sexualized at an early age, despite the fact that she "was very much a prude at the time."
"I was labeled as a slut, essentially. I mean there are posters put up about me that said 'slut' and it got really extreme," she said.
'PEN15' Season 2
Season 2 will pull from more of Maya and Anna's real-life middle school experiences. During the second season of the series, the best friend duo is labeled "desperate sluts," an insult Konkle unfortunately knows the mental and emotional consequences of all too well. The pair will also discover the drama department this season, as Erskine did in middle school.
Fans can also look forward to such middle school staples as a pool party, sleepovers, and grinding at dances.
PEN15 Season 2 will start streaming on Hulu Sept. 18.