Who Is 'PEN15' Star Maya Erskine Dating? Her Real-Life Partner's Role in Season 2
With the return of PEN15, audiences are once again treated to Maya Erskine and Anna Konkle's unique brand of cringe humor in the coming-of-age Hulu series. The stars and executive producers may play teens, but in reality, they're adults with relationships. Learn who Erskine is dating and how he is involved in the show.
Maya Erskine stars in 'PEN15'
Erskine portrays Maya Ishii-Peters in the comedy series. Maya is a 13-year-old girl who begins seventh grade in the year 2000. She spends most of her time with her best friend, Anna Kone, as they navigate the perils of middle school, including mean girls, unrequited crushes, and embarrassing parents.
The 10-episode first season of PEN15 premiered in February 2019 to critical acclaim, earning an impressive 93% on Rotten Tomatoes. Audiences love it, too, and so the series was quickly picked up for a second season. Part 1 of Season 2 drops on September 18, 2020, consisting of seven out of 14 total episodes.
She also co-created the comedy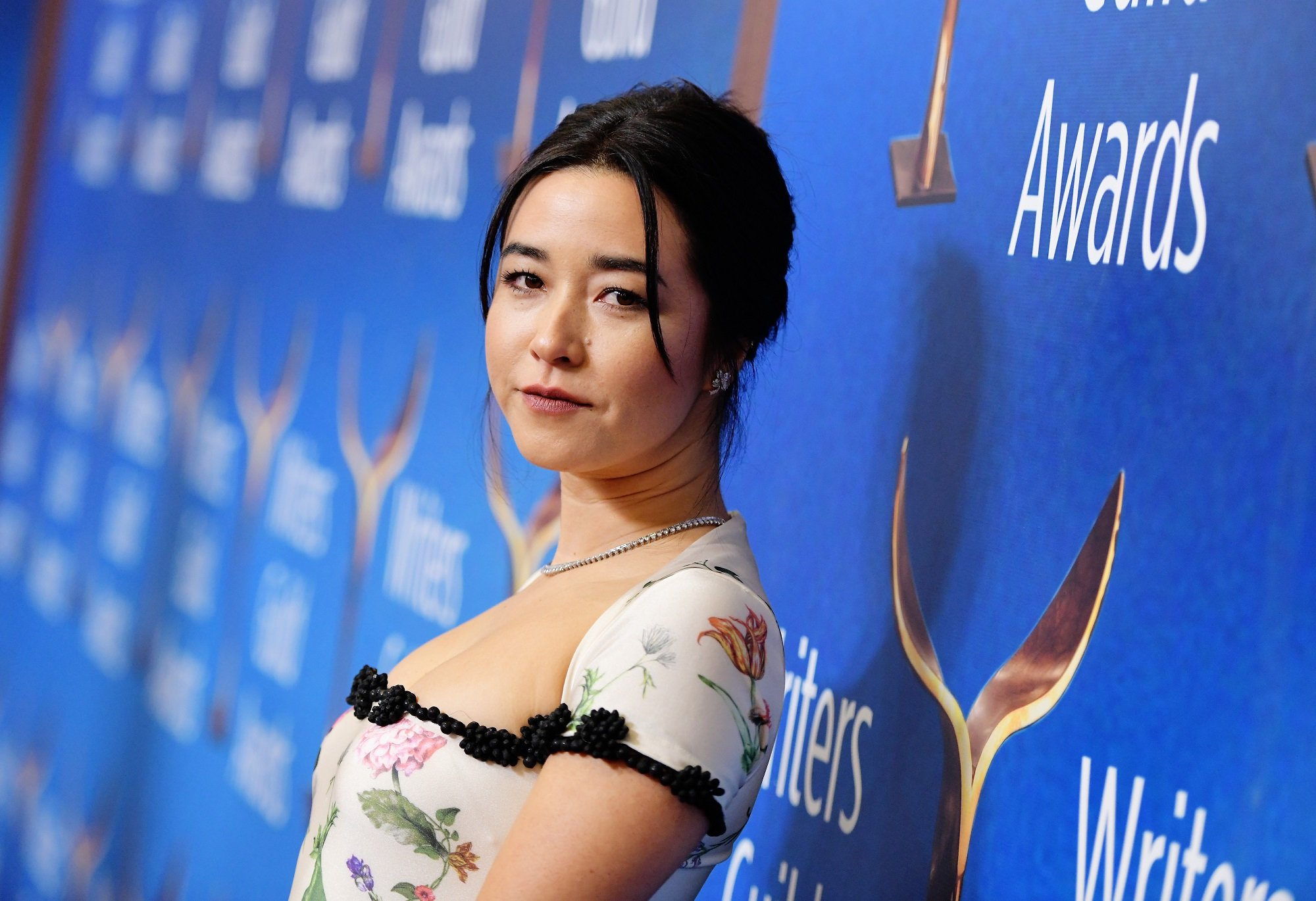 What makes the series unique is that Erskine and Konkle are not actually teenagers. They're adult women who began to conceptualize what would become PEN15 in their 20s. They met while attending NYU for theater, dreaming up the project after recognizing how much they still felt like their teenage selves at times.
And, in fact, Maya Ishii-Peters has a lot in common with Erskine. She has a Japanese mother (played by Erskine's own mom) and a white musician father (her dad is jazz drummer Peter Erskine). In addition to co-creating PEN15 with Konkle, Erskine has written multiple episodes of the series.
Erskine is in a relationship with Michael Angarano
Erskine is dating a fellow actor, Michael Angarano. They first made their relationship public on social media with a photo from the Emmy Awards in September 2019. "Look who it is sitting right behind me completely randomly at an awards show in which we were both nominated who I also happen to be in love with," he wrote.
Angarano has been acting since he was a child, gaining recognition for his roles in films such as Almost Famous, Sky High, and Lords of Dogtown. He portrayed Jack's son, Elliot, in Will & Grace, a role he reprised in a 2017 episode of the revived show. Angarano also starred in series The Knick and I'm Dying Up Here, and recurred on This Is Us.
Angarano's role in 'PEN15' Season 2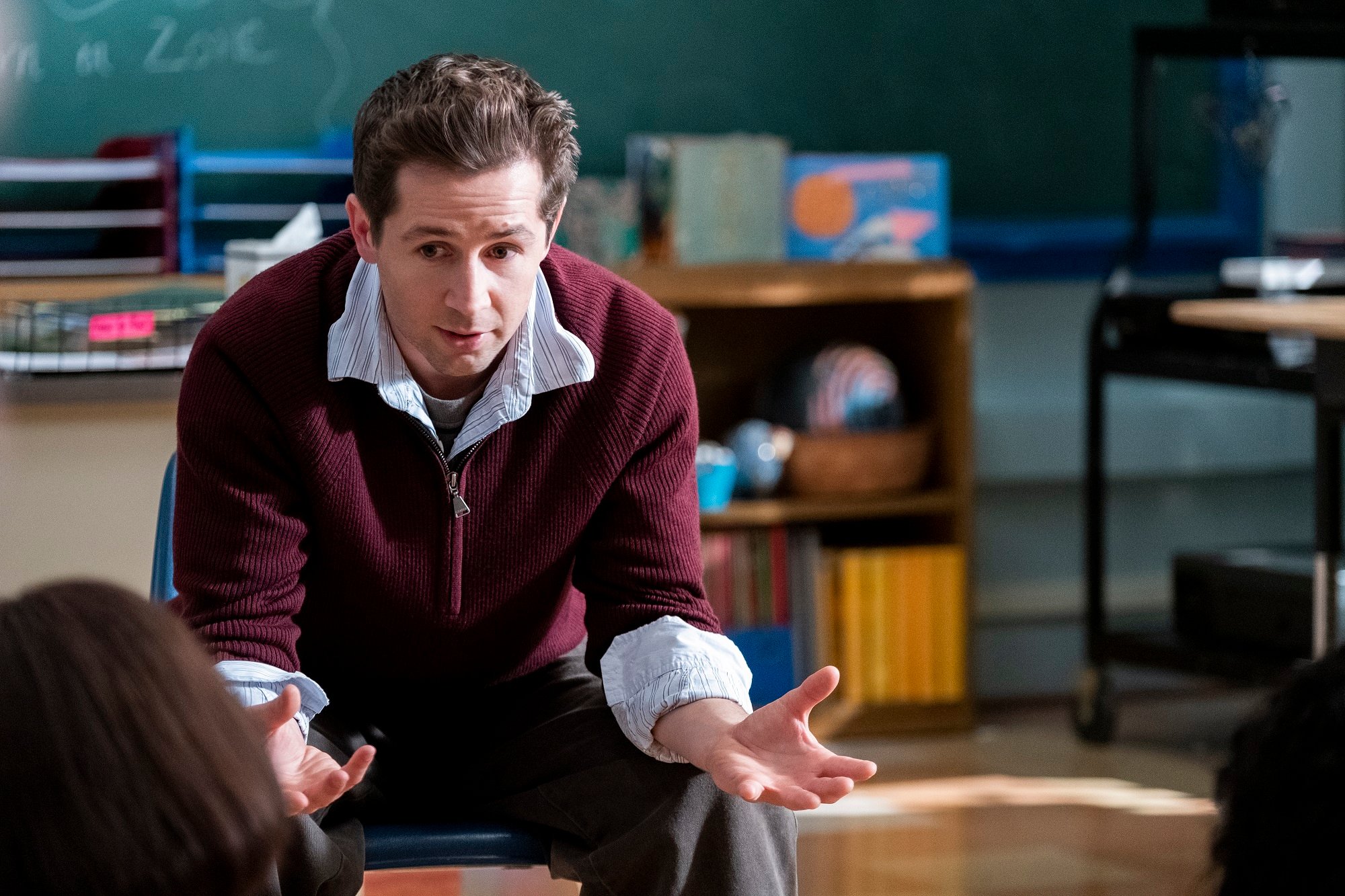 Not only is Angarano Erskine's supportive significant other, but he also became her co-star. The actor has a prominent role in the PEN15 Season 2 episode "Play." Angarano portrays drama teacher Greg Rosso, who casts Maya as the lead in his self-written play, The Days Are Short.
In the episode, Greg directs Maya and Gabe as they rehearse their roles as Debra and Joe, an adult couple in an argument that eventually gets physical. Much of the humor comes from how seriously Greg takes it, and how the material is far too grown-up for the age of those involved.