Penn Badgley Called Chris D'Elia's Alleged Behavior 'Disturbing'
Penn Badgley co-starred with comedian Chris D'Elia in the second season of Netflix's You. In the show, Badgley plays a murderer named Joe Goldberg and D'Elia played Joshua "Henderson" Bunter, a stand-up comedian who sexually assaulted underage women.
Recently, D'Elia was accused of sexually harassing and grooming underage women. Badgley commented on the allegations against his former co-star, calling them "disturbing."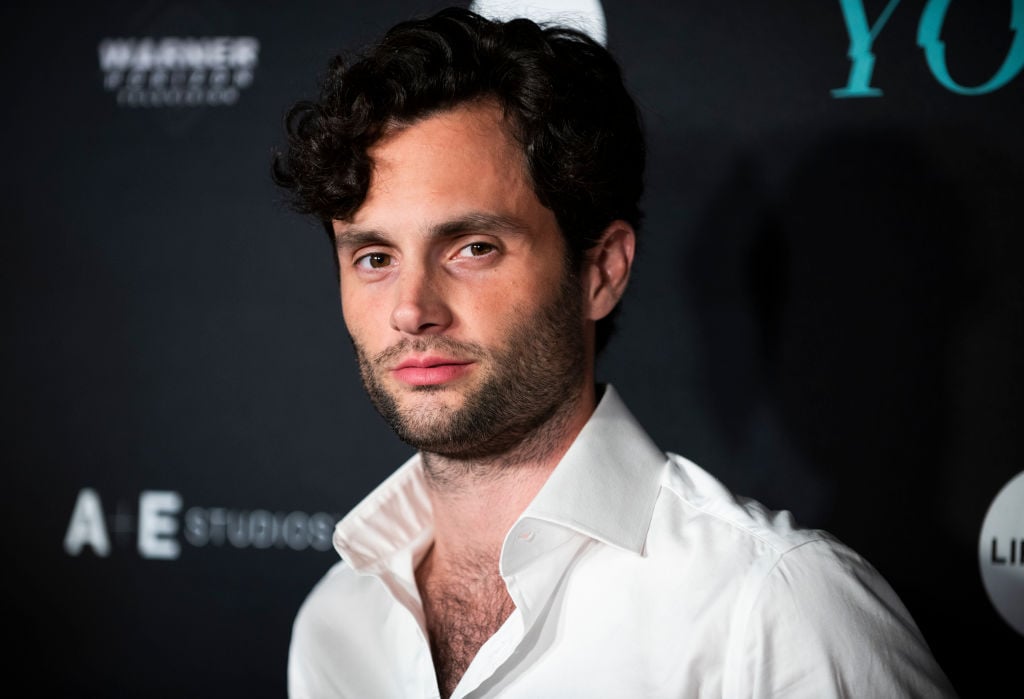 Chris D'Elia denied the accusations
On June 16, a Twitter user started a thread and alleged that D'Elia attempted to groom her when she was just 16 years old. However, she did not meet up with him because she had a boyfriend at the time.
"for the longest time i thought it was embarrassing for ME that i was interacting with this older man but he was the one who DM'd me on twitter and was the one who was twice my age and was the one that used the power imbalance between us to his advantage so f*ck chris d'elia," the Twitter user wrote.
Another Twitter thread featured allegations against D'Elia made by several women along with screenshots of him exhibiting predatory behavior. On June 17, D'Elia released a statement to TMZ denying all of the allegations.
RELATED: Other Comedians Are Not Surprised About the Predatory Allegations Towards Chris D'Elia
"I know I have said and done things that might have offended people during my career, but I have never knowingly pursued any underage women at any point," D'Elia said. "All of my relationships have been both legal and consensual and I have never met or exchanged any inappropriate photos with the people who have tweeted about me. That being said, I really am truly sorry. I was a dumb guy who ABSOLUTELY let myself get caught up in my lifestyle. That's MY fault. I own it. I've been reflecting on this for some time now and I promise I will continue to do better."
Penn Badgley commented on the allegations against his 'You' co-star
In the Can't Stop Watching podcast by the Los Angeles Times, Badgley commented on the allegations in relation to the subject matter of You.
"I also am thinking about how to somehow not—the idea that a show like ours would indirectly, unwittingly be a haven for people who are abusive is disturbing. It's very disturbing," he said. "What does it take to change that? Because it's not just vetting individuals. There needs to be a change in culture and attitude so that that kind of behavior is so clearly reprehensible, it's so clearly, like, anti-human."
Penn Badgley has long been worried about the impact of the show
The allegations against D'Elia also caused Badgley to question whether You is actually effective at challenging people to dismantle systems in place.
"You know, to the degree that the subject matter is conflicting and challenging in that end, trying to create that culture, does a show like ours help to create that culture? Well, I know that at least our show is trying to be—thinks about things in a dismantling, deconstructive manner," Badgley said. "I would hope that at least our show is not serving to uphold these kind of, like, bunk ways of being and these systems, right?"
This is not the first time Badgley has questioned the message people are taking from You. Ever since he began playing Joe Goldberg, Badgley has repeatedly called out fans for romanticizing his murderous character.
While on The Late Show With Stephen Colbert in January 2020, Badgley said, "I struggle greatly with the conflict of playing such a guy and him being partly so likable and people having such a, as we say 'thirsty' response to him."