Penn Badgley Has Been Creepy on Tik Tok – and 'You' Fans Love to See It
Penn Badgley spent some time with his fans on Tik Tok recently — as his dangerous character Joe Goldberg from Netflix's You. And even though results were very creepy, fans love to see it. What did Badgley do while lurking on You watchers' Tik Toks? And how does he feel about playing a serial killer and attracting a smitten fanbase?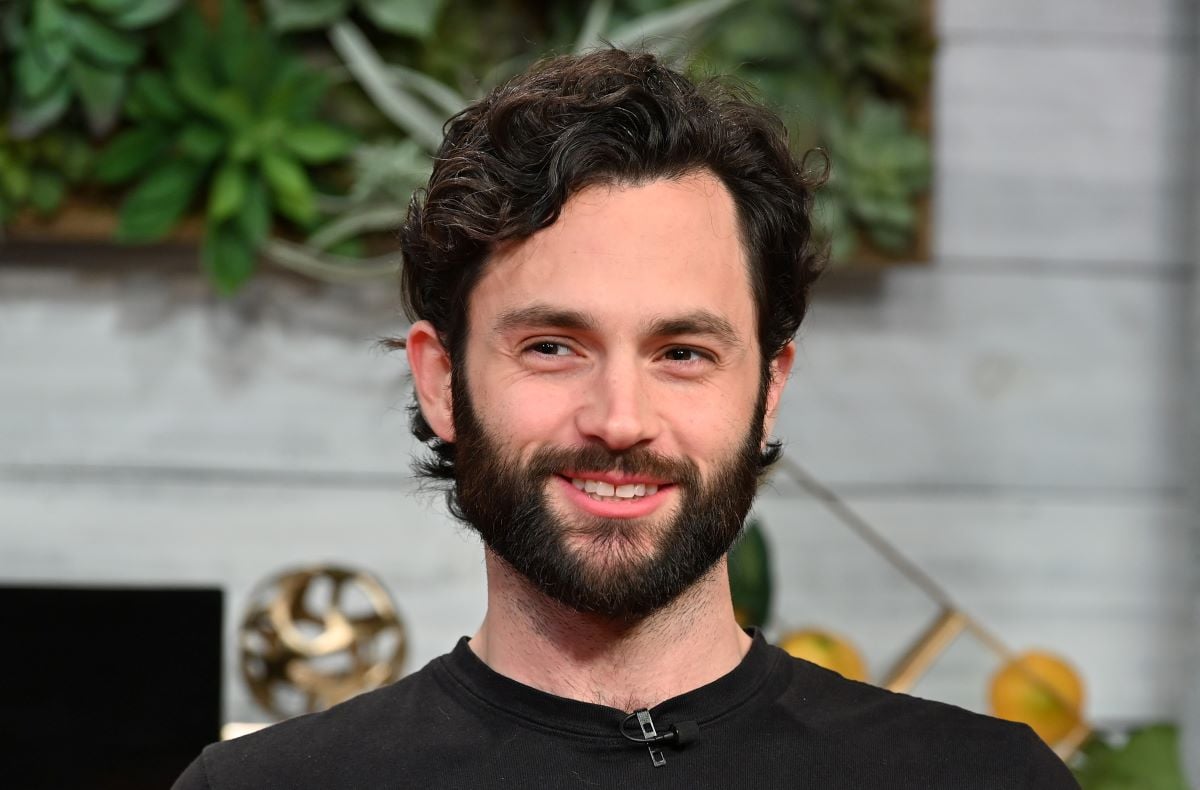 Penn Badgley isn't 'interested in Joe's redemption'
The obsession over Badgley's You character is noteworthy because – and this shouldn't be much of a spoiler — Joe murders people. He targets women, obsessively stalks them, and becomes dangerously disappointed if things don't work out.
Badgley has acknowledged the complications of playing a character whose innocent good-looks and witty charm overshadow an overriding need to kill people. It seems he had some second thoughts about taking on the role. He told PopBuzz he "really struggled along the way to understand whether or not it was even responsible to be doing this and portraying him in the way that [he] did."
Regarding Joe's redeeming qualities, he shared his belief that redemption could only come in death for the character. "I'm not interested in Joe's redemption. I'm interested in our redemption," he explained. Apparently, he'd like to see Joe's murderous personality examined in a more "responsible" way.
Perhaps one way to do that is to remind everyone Joe's just a fictionalized character, played by an actor. So, he can't narrate fans' Tik Toks — but Badgley can…as him.
Joe Goldberg provided creepy commentary for fans
Netflix's official Tik Tok recently shared two fan videos narrated by Badgley as Joe. Of course, the fact that he is analyzing their everyday activities as his You character adds Joe's signature creepiness. But the good news is — it looks like it's all just promotion for the show.
Tik Tok users shared the videos under the hashtag "narrate me Joe" to request the honor. And the commentary received on their content seems to be improvised by Badgley, using his knowledge of Joe. In one clip, he watches a fan who browses through a bookstore — notably a place in which Joe would love to stalk a person. "What fantasy are you envisioning in your head right now?" Badgley asks.
It's almost needless to say at this point, but fans love the results. Watchers have viewed the videos millions of times.
Penn Badgley's Twitter interactions are different
Previously, Badgley took a different approach to fans of Joe's worst character traits — specifically the ones who glorify Joe's violent abuses. He retweeted one enthusiast who asked him to kidnap them and, for impact, he added a brief but polite decline.
But it seems like Badgley just wants to stimulate some meaningful conversation. He simply reminded one fan on Twitter that Joe's a murderer when they asked, "What is it about [Badgley]?"
When that same individual tweeted they were only making a statement on Badgley's acting, and not Joe's character, he followed up. He wrote, "[I] hope I didn't accidentally drag you… but look what a response this is getting. People wanna talk about problematic/interesting dimensions of the show which is a positive thing. Thanks for being a part of this process."
It looks like Badgley enjoys interacting with fans on social media, even if it is to remind them of the "problematic/interesting dimensions" of  a show focused on a serial killer who also happens to be exceedingly charming and easy on the eyes.
RELATED: Cardi B Wants a 'You' Season 4 Cameo After Penn Badgley Twitter Banter