Penn Badgley From 'You' Revealed There Is a Line Joe Goldberg Won't Cross
Penn Badgley has acted in many different roles over the years. When fans think of Badgley now, they might first be reminded of his character on You, Joe Goldberg. Joe is not a good guy. He's a stalker and a murderer who shows little remorse for the people he kills. However, Badgley did reveal a line that Joe won't cross when it comes to morality.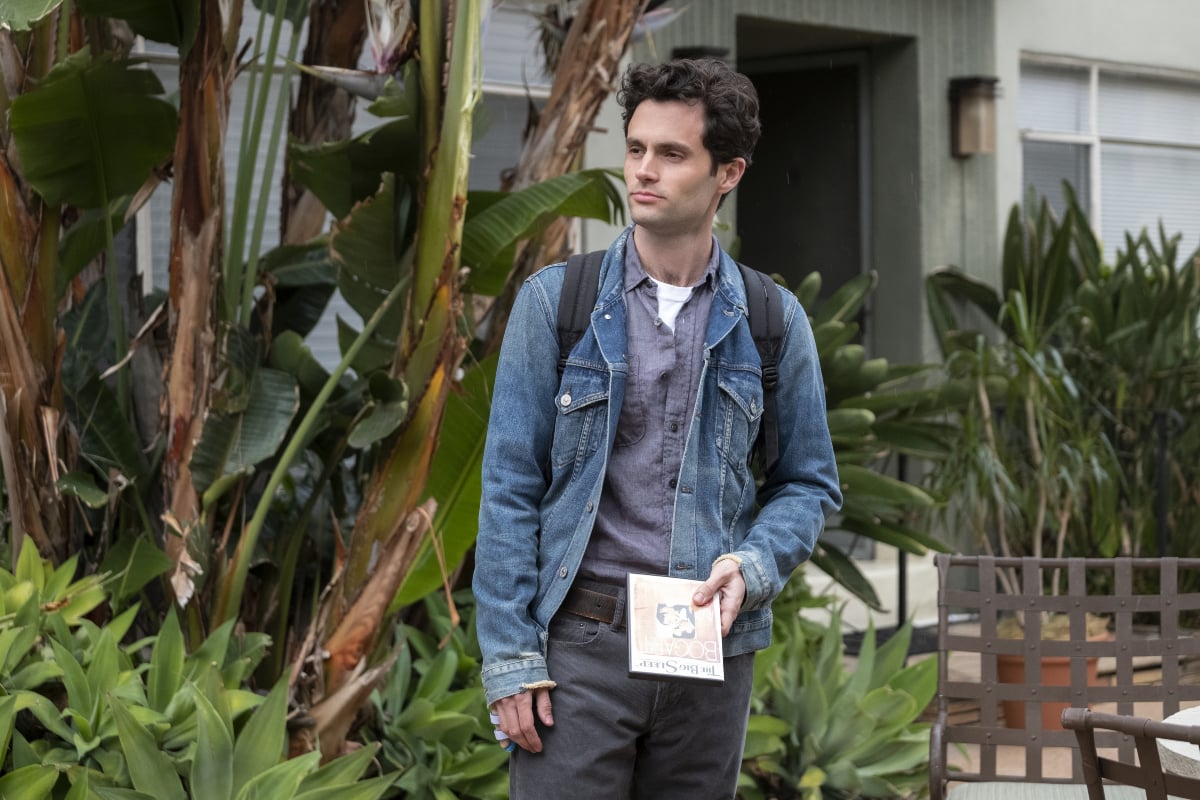 Joe Goldberg's kill count in 'You'
Joe killed for the first time when he was very young. He saw his mother's boyfriend abuse her for a long time. Eventually, Joe took action and shot and killed him. Joe also killed the man Candace cheated on him with, Elijah, by pushing him off a building. In season 1, Joe killed Benji, Peach Salinger, Ron, and Guinevere Beck.
In season 2, Joe only kills two people. The first is a man named Jasper, who comes after Joe for money, thinking he is Will Bettelheim. Joe kills him in self-defense. Joe also murders the comedian Joshua "Henderson" Bunter, who is a serial abuser of young girls. Joe initially did not intend to kill Henderson. He broke into his home and tied him up to get a confession out of him. However, a scuffle ensues, and Joe ends up pushing Henderson down the stairs.
Joe protects children in 'You'
Despite being a stalker and murderer, Joe seems to have a soft spot for children. Perhaps this is because of his difficult childhood. In season 1, Joe is kind to his neighbor's son Paco. He gives Paco books to read and advice on how to cope with his mother's abusive boyfriend, Ron. Joe even tries to convince Paco's mother, Claudia, to break up with Ron but finds that she can't because he uses his job as a parol officer to blackmail her. Upon finding this out, Joe kills Ron to protect her and Paco.
In season 2, Joe befriends his neighbor Delilah and her younger sister Ellie. He becomes increasingly concerned when Ellie spends more and more time with Henderson. After discovering that Henderson sexually abuses young girls, Joe attempts to force him to confess but ends up killing him in the process. After Delilah's death, Joe gives Ellie money and instructs her to flee Los Angeles. He promises to continue to send her money every month.
Penn Badgley says Joe Goldberg won't cross this line
It's no secret that Badgley is not a fan of his character on You. He has even stated that he hopes Joe will die at some point in the series. However, as bad as Joe is, Badgley admits that harming children is a line Joe won't cross. "Clearly, Joe has the integrity of a saint when it comes to people underage," Badgley said in an interview with Entertainment Weekly.
"I think the writers were just like, "You know what? We're not going to go there even if it's inconsistent. Even if people who are this bad actually might do that, and probably they do." Badgley explained that crossing this line for Joe would be too much for him as an actor. "I think if we had to do that, we would all be nauseous, and frankly, I wouldn't want to be here," he told Entertainment Weekly. Thankfully, it looks like Joe won't be crossing this line at any point in the series.
How to get help: If you or someone you know has been sexually abused, text HOME to the Crisis Text Line at 741741 for free and confidential support.