People Are Obsessed With How Attractive 'Young Robert Kardashian' Was
For fans of Keeping Up with the Kardashians, Robert Kardashian Sr. remains somewhat of an enigma. He died before the show aired, but his children were obviously heavily influenced by him.
They inherited a lot from the Kardashian patriarch. Everything from their Armenian heritage to their business acumen, to a large sum of cash from his estate. It turns out, they may have also inherited their good looks from him too. Their mother, Kris Jenner, is a very attractive woman. But a picture of a young Robert Sr. has surfaced, and it has fans swooning.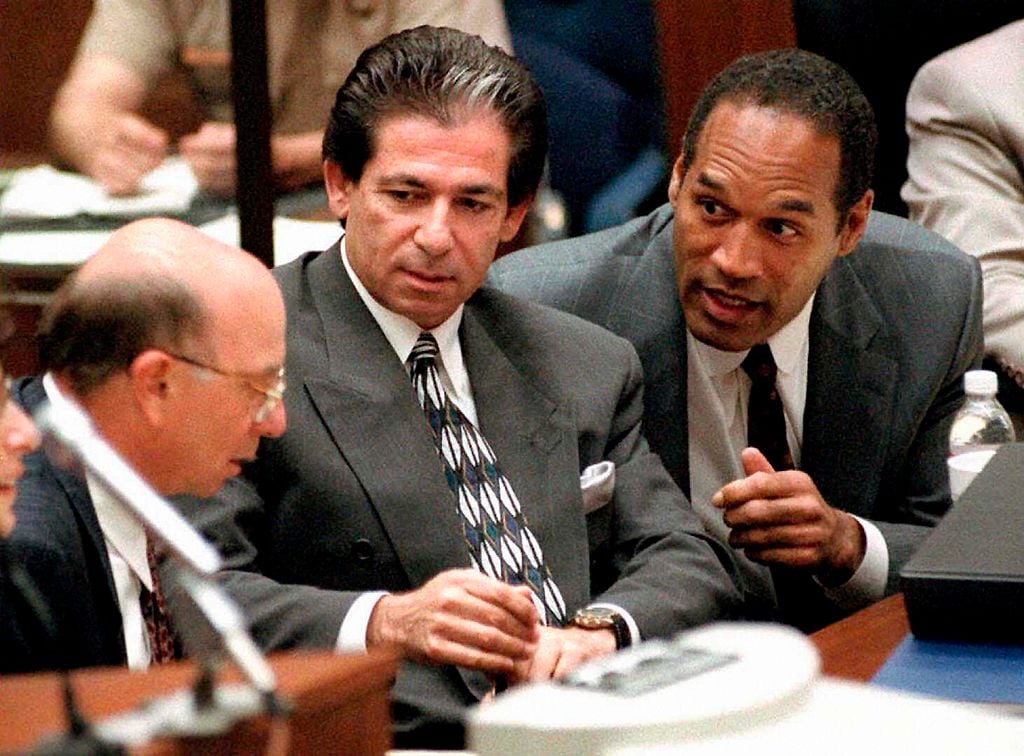 Kim Kardashian West posted a photo of a young Robert Kardashian 
Apparently this month was Kim's uncle's birthday. As a tribute to him, she posted an old photo of him and Robert Sr. on Instagram. There's no date on the photo, but Robert and his brother look quite young. Kim's uncle is 80 now, so the photo may be from as many as 60 years ago. 
A screenshot of the picture was posted on Reddit, and fans were impressed with how attractive Robert looks. People don't get to see many pictures of Robert, and they were impressed, to say the least. 
As one fan wrote, "I didn't know how much I needed to see young Robert kardashian until right now." People think that Robert and Kim look exactly alike, and they also see Kourtney and Rob Jr. in the young Robert Sr.
If Robert hadn't tragically passed of cancer, there may never have been a Keeping Up with the Kardashians show. If he had lived and made it on to the reality TV sensation, however, he would have had a lot of stories to tell.
Robert Kardashian led an interesting life
The father of the Kardashian clan was a lawyer to LA's rich and famous for years. He was incredibly successful. As the saying goes, he knows where the bodies are buried. In Robert's case, that may not be just a cliche. He worked on one of the most high profile trials of all time, and he was personally involved as well. The trial was that of OJ Simpson, the NFL player turned actor who was accused of killing his wife. 
Robert knew Simpson before the trial began. The two were close friends, and Robert even renewed his law license just to join Simpson's legal team. But that's not all Robert did for Simpson. Robert was personally implicated when footage from Simpson's house showed him leaving with a Louis Vuitton bag. After the murder, news stations were filming outside Simpson's house constantly. Apparently Robert went to support Simpson, only it turns out Simpson wasn't home. Somehow Robert got ahold of the bag. According to Robert, Simpson's secretary handed it to him, and he ended up bringing it to his house since he couldn't return it to Simpson. 
At the time there was a lot of speculation about the bag. Once the news picked up on the fact that Robert had taken it from the Simpson house, there was a lot of talk that it had evidence in it. Basically, news stations accused Robert of destroying evidence for Simpson.
Kim Kardashian West claims to have seen the bag in the house at the time. When she saw the news channels talking about it, she looked inside. The bag only had toiletries and some clothes, according to Kim. 
Kim Kardashian West is following her father's footsteps 
All the Kardashian children were close to their father, but Kim is really following his footsteps. She's getting a law degree and plans to make a career for herself in the field. Her father introduced her to the legal world. Although it took her a while, she's going down the same path he did. 
She's also very proud of her Armenian heritage, which comes from Robert. She's even visited the country, and she's very popular there.