People Are Still Mad That Bobby Flay Didn't Show Up to a Gordon Ramsay Cookoff
Although both Gordon Ramsay and Bobby Flay are famous chefs, they almost never cross paths on-screen. Flay pretty much sticks to his Food Network realm, and Ramsay is usually spotted on network TV shows.
MasterChef is one of Ramsay's biggest hit shows, appears on Fox. So do some of his other hits like Hell's Kitchen. Despite the fact that they don't usually film together, these two still managed to get into a beef a few years ago. A recent rehashing of the incident on reddit has fans thinking both men are kind of jerks. 
Gordon Ramsay and Bobby Flay have been feuding for a while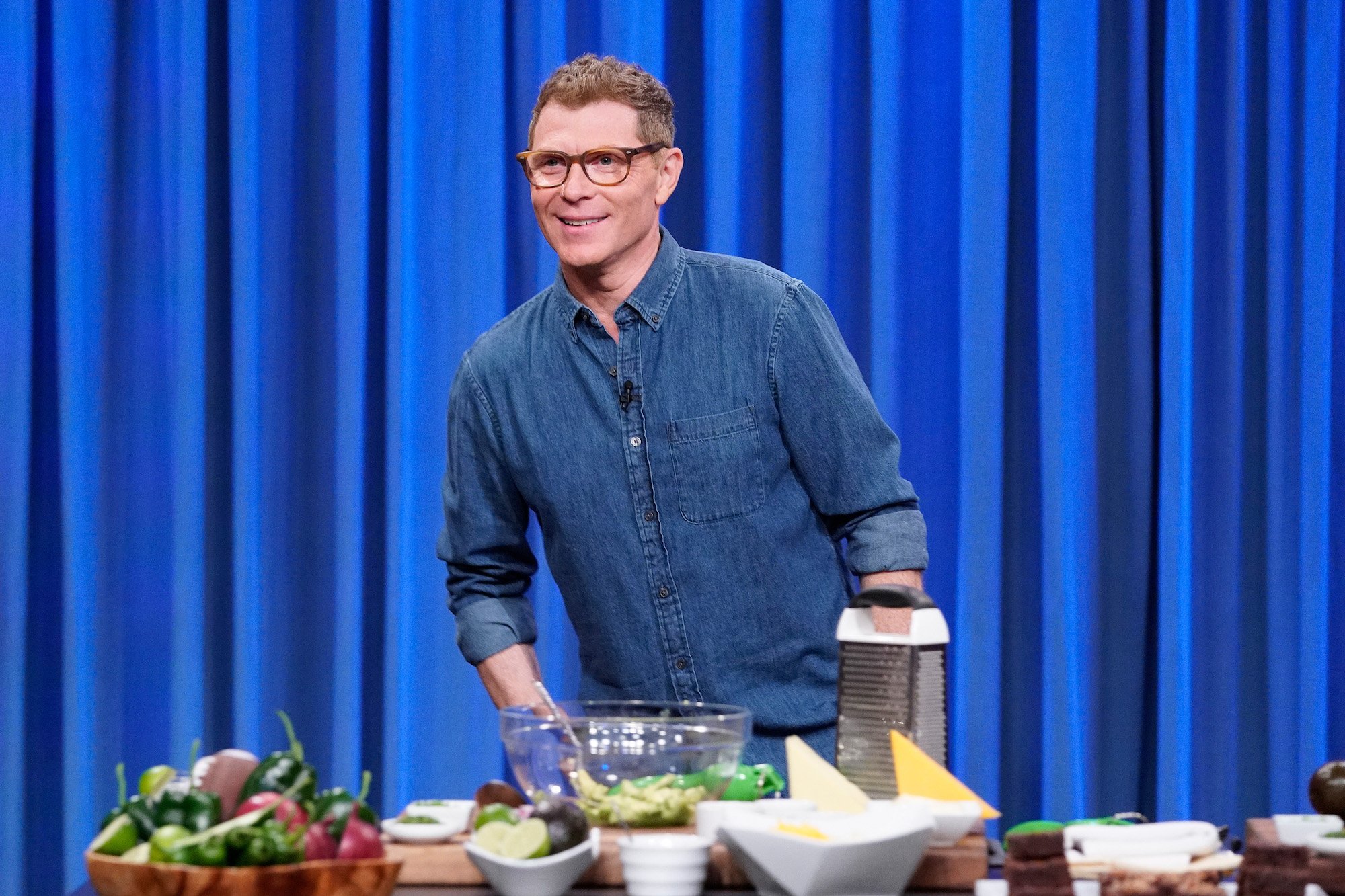 The first happened in 2013. Ramsay is known for being mean, so it was no real surprise when he came after Flay. He claimed he has "forgotten more" about cooking than Flay has ever known. Flay shot back, and offered a chance to do a charity cook off. Flay said "Let's settle this like men, in the kitchen! No words, just knives. Show up or shut up."
These were fighting words, and Ramsay rose to the challenge, upping the ante. He agreed to the cook-off, claiming he could beat Flay even if the other chef got a head start. He tweeted "1hr cook-off you've got a 45min Head start !!!!! DONE !"
However, Ramsay never formally accepted the invitation to go on Iron Chef. Flay got him back, however. In 2016, Ramsay was excited to finally face Flay in his Vegas restaurant.
Ramsay would be filming Hell's Kitchen in Vegas, so it would be the perfect opportunity for the cook off. But this time, Flay flaked. He never showed up, even though the competition was going to be in his own restaurant. Although Ramsay is more well known for being mean, fans aren't surprised at Flay's lack of commitment to the charity match. They think he's actually not very nice himself. 
Fans don't think Bobby Flay is very nice
According to fans on Reddit, the rumors going around that Flay is a detestable person are quite believable, especially considering the no-show incident. One fan wrote "I've heard that bobby flay is an asshole. This kinda supports that rumor going around." Another commenter poked fun at Flay's popular show Beat Bobby Flay, saying "I've always thought he was an asshole. And a womanizer. I watch Beat Bobby Flay just to see him get beaten." 
There are some damning accusations out there against Flay. He supposedly had an affair with an aide that ended his third marriage. That kind of behavior could indicate that Flay is a womanizer, as the Reddit user claims.
There are plenty of other uncomfortable truths about Flay, according to Mashed, that his biggest fans sometimes ignore, including that he went to work while his wife was in the hospital for a burst appendix, and he took legal action against a furniture company for selling him a $19,000 couch that was uncomfortable.
Gordon Ramsay isn't that nice either
Although the reddit thread mostly devolved into fans complaining about Flay, as one user pointed out, Ramsay doesn't deserve that much sympathy either. The user wrote "it's funny how ppl are speculating how Bobby Flay might be be an asshole when that is exactly what Gordon Ramsay is famous for." 
Although Ramsay is by no means an angel, a lot of his mean TV moments are understandable. Ramsay is paid to be mean, that's the point of his shows. Sure, he can be cruel to the contestants, but he can also be wonderfully supportive.
Plus, he isn't always proud of how he acts on TV, which at the very least shows a decent level of introspection. He watched himself on Kitchen Nightmares, and wasn't pleased with all the swearing. "F***! When you saw those two Kitchen Nightmares condensed into one — last year when they had those 298 'f***s' — I wasn't proud of that. There has come a time when, at the age of 43, I'm getting a bit tired of the foul-mouthed bully chef."