People Are Tired of Listening to Kylie Jenner Complain About Being Famous
It can be hard to garner sympathy for the celebrities among us. After all, they can be really out of touch with the struggles of everyday Americans, and their tendency to flaunt their wealth doesn't help matters any.
Still, for the most part, fans understand that celebrities deserve respect for their privacy and that living a life in the spotlight can be demanding.
However, it's getting really hard to swallow complaints from Kylie Jenner about the pressures of stardom. After all, Jenner takes every chance she can to put herself in the spotlight, and it's that very fame and attention that has led to her considerable wealth.
Kylie Jenner is the richest of the Kardashian-Jenner sisters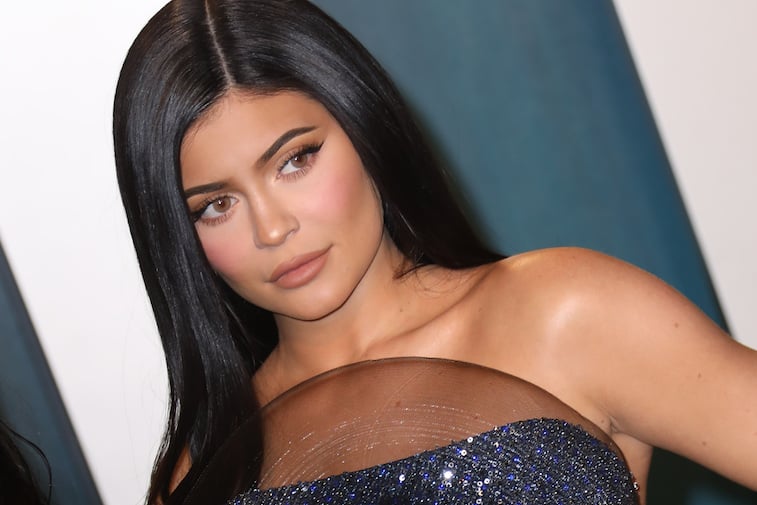 While the entire Kardashian-Jenner family is doing very well for themselves when it comes to putting a price tag on their influence and appearances, Kylie Jenner is by far the most financially successful of the group. 
Forbes famously declared Jenner the youngest self-made billionaire, and while there is some dispute over whether her actual net worth meets that particular milestone, there's no denying that she is very, very rich. 
In fact, Jenner has the ability to draw in $1.27 million for a single sponsored Instagram post. She's able to be selective and work with some of the most luxurious brands around.
This is in stark contrast to her sister Khloe Kardashian who has taken to doing paid partnerships with everyday brands like Febreze, a move that feels disconnected from the family's overall lifestyle and image. 
Kylie Jenner has complained about life in the spotlight
Despite her immense success as a brand endorser and businesswoman, Jenner has made it clear that life in the spotlight is not always easy. "I'm happy. But everything that comes with it—the paparazzi and not being able to do normal things? I've been famous for what feels like my whole life. I just want to know what it feels like not to be," Jenner once explained in an interview.
In an episode of Life of Kylie, her short-lived solo reality show, she expressed similar sentiments: "I feel like this fame thing is going to come to an end sooner than we think. I'm getting the bug again, where I just want to run away. I just don't know who I'm doing it for."
Overall, Jenner has made it clear that the pressures of fame wear on her and that she cherishes the moments she gets to live a "normal" life, but they are rare. 
Fans are not impressed with Kylie Jenner's perspective
Fans, however, are not so convinced by Jenner's insistence that she wants a normal life out of the spotlight. In a Reddit thread on the topic, one fan pointed out that Jenner is rich enough she could easily live a life of obscurity without having to sacrifice any comforts of wealth.
"She's a billionaire, she can delete social media and stop all her current endeavors and just simply quit her career for a couple years until she's not cared about like her brother Rob," the commenter wrote. 
Others pointed out that Jenner intentionally makes social media posts seeking attention, particularly attention toward her personal life. "I also can't take it seriously anymore, when she's been pushing Stormi into the spotlight since birth," one commenter noted, pointing out that Jenner often posts about her daughter Stormi in public social media accounts.
Others observed that Jenner's monetary success is a direct result of her fame and influence. They speculate that she would lose her fortune if she didn't maintain a life in the spotlight: "If she was to stop being in the spotlight I don't think Kylie cosmetics and Kylie skin would survive."
Whether Jenner is seeking attention to protect her brand or to stroke her own ego may be impossible to tell (and perhaps even Jenner herself isn't sure), but it's clear that no matter how much Jenner complains about being famous, she certainly works hard to stay in the headlines.