People Are Tired of Watching Kourtney Kardashian Always Playing the Victim
The big drama on this season of Keeping Up with the Kardashians stems from Kourtney Kardashian's decision to leave the show. It was already known that Kourtney would be stepping back from reality TV, but she had already filmed the footage for this season. 
Now, fans get to watch what led up to Kourtney's departure. When she announced she would be stepping back, a lot of fans were on her side. There are some, however, who think that this season changes all that. They think Kourtney is acting immature, and 'playing the victim.'
Kourtney Kardashian 'plays the victim'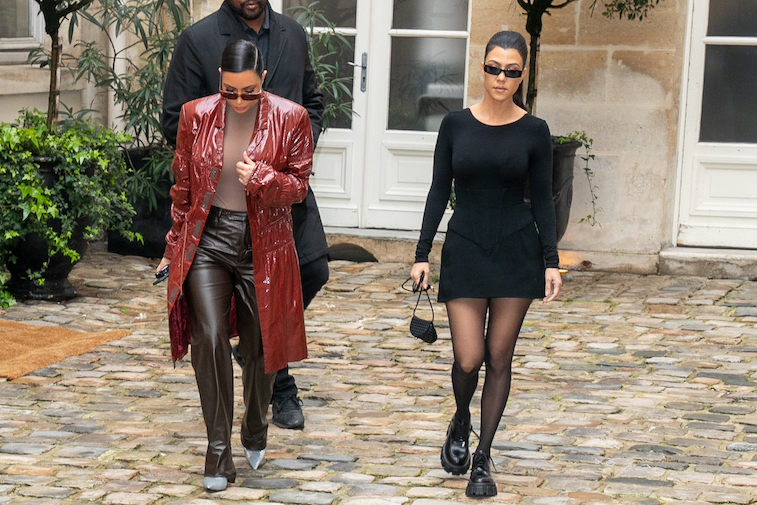 Fans are tired of Kourtney's attitude this season. While she still has many supporters, her attitude on the most recent episodes has earned her some critics. Some viewers feel like Kourtney is already checking out of KUWTK. Her attitude is what makes Kim and Khloe so mad, but it also has fans fuming.
Apparently Kourt had the option to end her filming contract with the show last season. Instead, she signed on to keep filming, only to constantly try and get out of it, or complain about how much she doesn't want to do it. Fans hate how she plays the victim when really it was her decision to sign up for the show for this season. 
Kourtney Kardashian says the show doesn't make her happy anymore
Kourtney has repeated on more than one occasion that filming the show doesn't really do it for her anymore. At one point, being a reality TV star made her happy. Now, not so much.
Fans have noticed that every time she wants to pull back from the show, she uses the fact that it doesn't make her happy as an excuse for why she does what she does. 
Fans aren't buying it. Kourtney agreed to be on the show, and some feel that a responsible adult fulfills their commitments, regardless of whether or not they make a person happy. Plenty of regular people have jobs that they go to every day that make them miserable. For basically everyone, happiness and doing a job don't go hand in hand.
So when Kourtney complains about how difficult it is to film now that it no longer brings her joy, fans just feel like she's being ungrateful, and downright entitled. If filming is really too much, she should have bowed out when her contract ended.
Fans are tired of seeing her complain about getting paid for living her life, a privilege many of them would love to have. 
Does Kourtney Kardashian really want to spend more time with her kids?
Fans are suspicious of Kourtney's true motives for leaving the show. She claims she wants to spend more time being a mom, but some people think that's just an excuse. After all, filming for the show doesn't preclude her from spending time with her children.
Kourtney has three kids. The oldest, Mason, is 10. That's the same age Kylie Jenner was when Keeping Up with the Kardashians premiered. It's true that spending time with family probably isn't the same when cameras are rolling, but Kourtney does get a lot of time with her kids while filming for the show.
Fans have criticized her for not really being present with her children. Kourtney spends time with her kids, but she's usually on her phone or distracted with something else while they're around. Fans don't think she really wants to be around her little ones.
Usually, when she talks about them, it's to complain about behavior problems. That could just be the way the show is edited, of course.