People Can't Decide Which Part of This Photo They Hate More: The Shoes or Kylie Jenner's Hair
You can't please all of the people all of the time, and when you're a Kardashian or Jenner posting an Instagram photo, there's a good chance you're going to attract a whole bunch of critics. That's exactly what happened when Kylie Jenner recently took to the social media site to post a picture of herself posing on a diving board with a prominent focus on the pair of shoes she sports on her feet. 
Why are fans ripping this picture apart? And why can't they make up their minds about which part they hate the most? Let's investigate.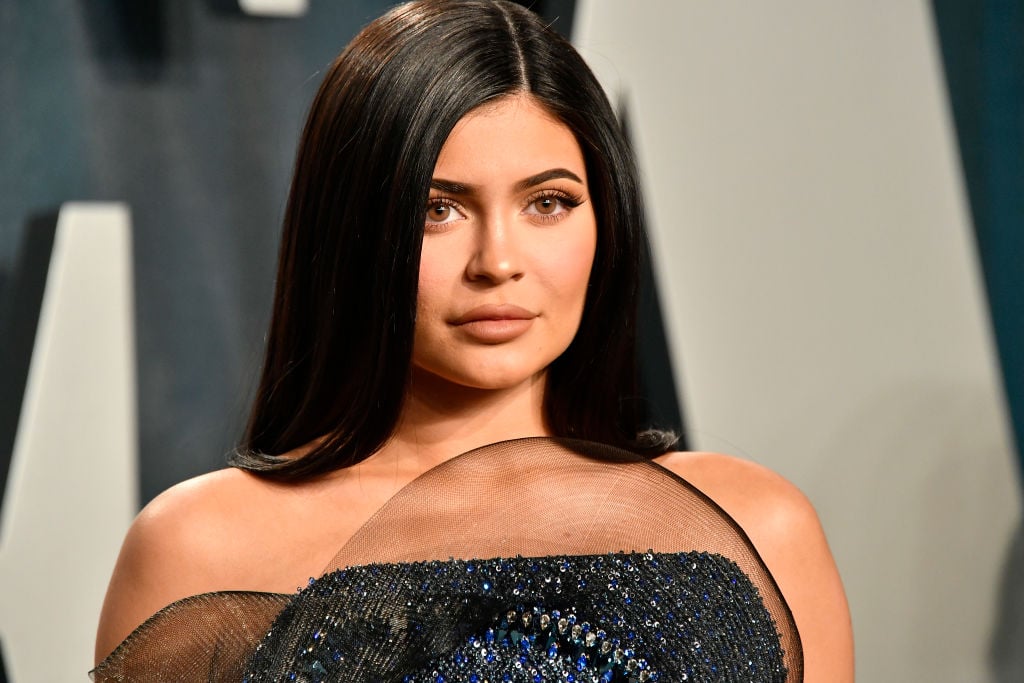 Kylie Jenner posed in Travis Scott's new Nikes
Jenner's photograph wasn't focusing on just any pair of shoes. The emphasis was squarely on a pair of Nikes. The khaki and plaid printed shoes feature white shoelaces and match the brown one-piece swimsuit the reality TV celebrity has on for the shoot. These shoes are the most recent option available from Travis Scott.
Of course, Travis Scott and Kylie Jenner have plenty of history together. Their on-again, off-again romance has been rumored to be back on for weeks, and this post serves as even more evidence that the two — who share a daughter named Stormi — have reconciled. Fans of the pair have been ecstatic to see them finally reunited, and many have commented on their obvious chemistry and love for one another.
Some fans are hating on the shoes
The pair of Travis Scott x Nike Dunk Low sneakers featured so prominently in Jenner's photo have been getting some criticism. "The shoes look hideous," one commenter wrote. Another responded that the throwback look reminded them of high school.
It's doubtful that Scott cares much about what the critics think of his footwear. The limited-edition retailed for $150 but sold out almost immediately. The shoes are now available for up to $1000 on resale sites. It's clear that whatever some fans think of the look, there are plenty of others who are eager to buy this new edition. 
Kylie Jenner's hair is getting even more criticism
While some people are fixated on the shoes, most critics of the photo have turned their attention to Jenner's hair. In the series of photographs, Jenner sports an incredibly long braid that coils on the ground while she's seated on the diving board.
One Reddit commenter noted that the braid looks "like a tail." Another said it "looks like what comes out of my bathroom drain every six months" and called it "disgusting." In one photo, the braid is on the ground in front of some plants growing between the concrete slabs by the pool. A commenter noted the similarity: "Those weeds growing out of the crack in the concrete right next to her braid while looking just like her braid make this shot even uglier."
Even Jenner's own sister couldn't resist getting in a snarky comment about this particular look. "Don't ever call me extra again," Khloé Kardashian playfully commented on the Instagram picture. It's clear that Kardashian is poking fun at her little sister's extreme hairstyle. While all of the Kardashian-Jenner sisters are known for their over-the-top social media photographs and liberal editing, it appears that Jenner's extra, extra, extra long braid is a step too far. 
While the shoes may have garnered a few snarky comments about being too retro or ugly, it's definitely Jenner's hair that's stealing the spotlight in this particular photograph — and not in a good way. Still, she definitely knows how to draw a crowd, and it's likely that her statement hairstyle is just getting more exposure for her beau's footwear.