People Can't Get Enough of Kourtney Kardashian's Natural Makeup Look
Kourtney Kardashian and the other Kardashian-Jenner sisters have long been criticized — even by fans — for their seeming obsession with their looks.
Kourtney Kardashian and the other Kardashian-Jenner sisters have long been criticized — even by fans — for their seeming obsession with their looks.
Many are particularly frustrated by just how much they alter their appearances through makeup and photographic edits, giving off a false impression of themselves. Some of the sisters — most notably Kim Kardashian and Kylie Jenner — have even been accused of "blackfishing," altering their appearance through makeup and filters to make themselves appear African American. 
Now, though, fans have gotten a chance to see Kourtney Kardashian without all of the makeup, and they find the look refreshing and promising. 
Kourtney Kardashian has faced pressure about her changing appearance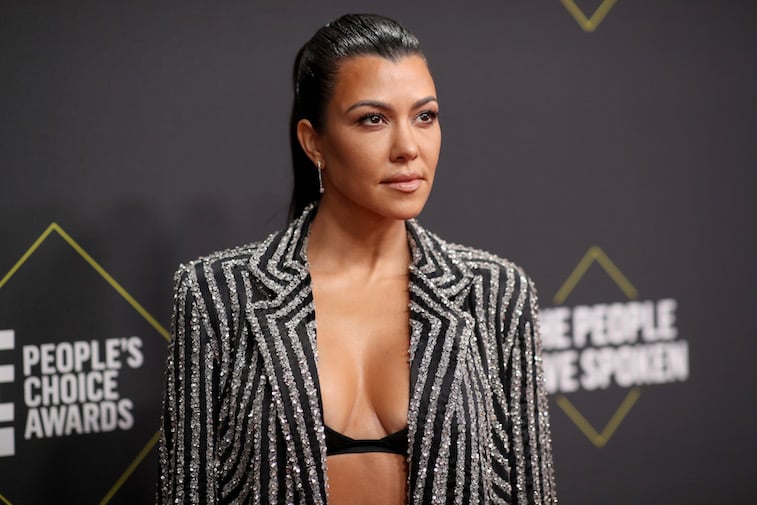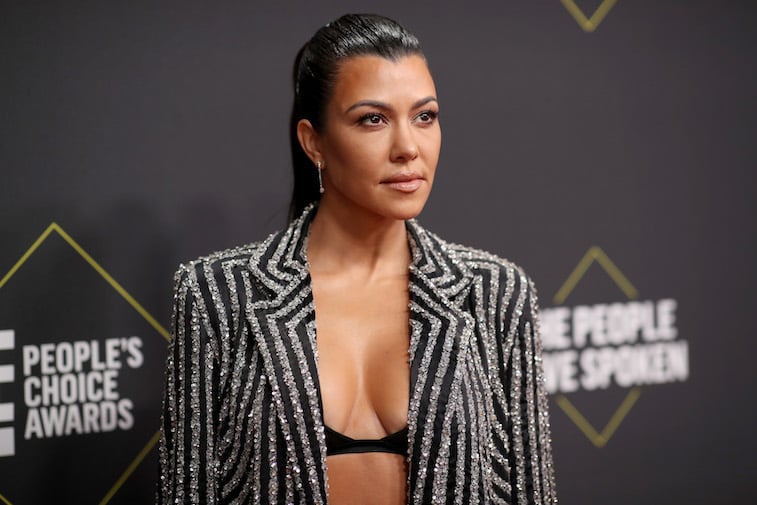 Kourtney Kardashian is the oldest of the Kardashian-Jenner siblings, and she has also been in the headlines a lot in recent months. This is particularly notable because it does seem that Kourtney Kardashian tries to keep a lower profile than most of her sisters.
Many credit this withdrawing from the spotlight to her former relationship with Scott Disick and her very public struggles to first navigate the troubles and then overcome the aftermath. 
In the midst of these dramas, Kardashian has sometimes faced criticism about her appearance. In particular, fans took issue with a magazine cover that seemed to feature Kardashian with a heavily altered face. Many pointed out that she looked more like her sister Kim than herself.
It didn't help that the entire family has been accused of heavily editing their images and being afraid to show their real appearances. 
Fans were happy to see Kourtney Kardashian's natural face
Recently, fans took to Reddit to compliment some of Kardashian's photographs that feature her just goofing off with her family rather than posing for an elaborate photo shoot. "Kourtney looks STUNNING when she's with her kids," one commenter noted. Another agreed by saying, "she's already beautiful but when she's with her kiddos she just sort of glows." 
Fans also took the time to point out that Kardashian's makeup is much less dramatic in these day-to-day shots, and they very much enjoy the look. "I love Kourtney's makeup, it's so natural looking and like she's barely wearing any," one commenter pointed out. 
This fits right in with the image that Kourtney Kardashian has more "natural beauty" than many of her sisters. She also comes across as more laid back and less focused on high fashion and the lifestyle that comes along with it. Seeing Kardashian with this more natural look helps fans feel more connected to her. 
Kourtney Kardashian has shared her natural makeup tips
Kardashian has opened up to fans about her preferences for doing her own makeup. When she's left to her own devices — rather than made up by a team of experts — she prefers a very simple look. In a video tutorial for Vogue, Kardashian outlines her morning skincare routine and the products she uses to achieve her naturally glowing appearance. 
Her look consists of some staple makeup products that she swears by. A base of Oxygenetix's foundation and Make Up Forever concealer provides the start of her day-to-day look. A bit of bronzer provides some color and light contouring. She adds some nude lipstick and black mascara, giving her a touch of flair and polish without going over the top.
For those wanting to get the look at home, the foundation can be purchased for around $66. The concealer is available for a fairly reasonable $28. 
All in all, Kardashian's natural look is not only relatable, it's also achievable for those following along at home. She uses relatively affordable products in small amounts, and the look comes together quickly without a lot of technical skill or details needed.