People Can't Stop Roasting Addison Rae's Video About Kourtney Kardashian
When Kourtney Kardashian's friend Addison Rae used her social media channel to show off a day in Kardashian's life, it wasn't received well.
You can't please everyone, but at this point, it might be worth wondering if Kourtney Kardashian can please anyone. It seems like every move she makes draws criticism from viewers, and the star is definitely struggling to find her stride after announcing her departure from the long-running reality show Keeping Up with the Kardashians.
As her family and relationship status remains under close scrutiny, Kardashian is also attempting to maintain her influencer status without her established reality TV platform. 
When her friend Addison Rae used her social media channel to show off a day in Kardashian's life, it seemed like a way to connect with fans, but it may have backfired. 
Addison Rae is a young TikTok star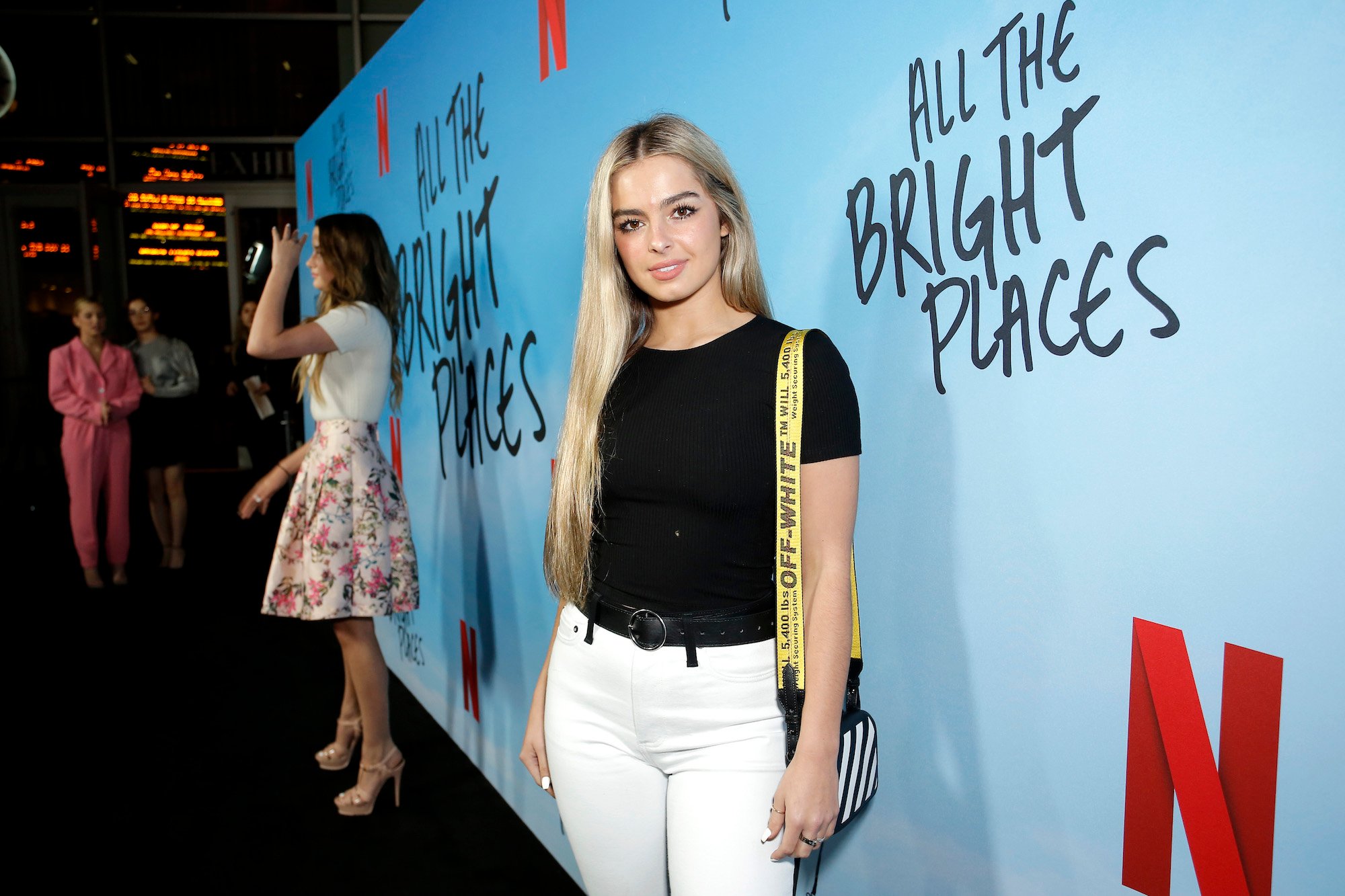 Addison Rae has a massive presence on TikTok. Initially enrolled at Louisiana State University, Rae found herself getting pulled away from her studies again and again as her social media fame exploded. Eventually, she left school to pursue her influencer gig full time and became one of the members of the famous Hype House, an innovative TikTok group where content creators live together and help inspire one another. 
While Rae has been able to amass an impressive following on the TikTok platform, she has also run into some recent controversies. Amid the latest iteration of the Black Lives Matter protests centered around the murder of George Floyd, some sleuthing internet users found an old post of Rae's calling Black Lives Matter a "cult" and insisting on using the reactionary All Lives Matter slogan.
Rae has since apologized for the old post and insists that she has since gotten much more educated on the movement and supports its goals. The young star has quickly had to learn to navigate an immense amount of fame and publicity. 
Addison Rae and Kourtney Kardashian are friends
Rae is only 19 years old, and some fans find it weird that she is hanging out with the much older Kardashian — who is 41. Of course, the pair could simply have a mentoring relationship since Kardashian has definitely had to navigate an outsized amount of fame from a very young age. More cynical interpretations, though, suspect that Kardashian is trying to hang onto Rae's ascent to the top of a new platform in order to stay relevant. 
Either way, the pair definitely have a friendship that they use to boost one another's online profiles. They frequently appear in one another's videos and posts, and they also exist in the same general world of lifestyle influencer status. 
Fans are annoyed by Addison Rae's video following Kourtney Kardashian
Recently, Addison Rae posted a video of her heading to Kourtney Kardashian's house to film a "day in the life" clip for her fans. Rae showed up at Kardashian's sprawling California estate, and Kardashian was late for their scheduled start time. When Kardashian did finally emerge, the pair got started with a jump rope workout. Cuts in the video continuously reminded fans that this is something that Rae and Kardashian do "a lot."
Kardashian also took the opportunity to plug her lifestyle website Poosh, including that there's a recipe for her avocado pudding available. "This is literally what we do every morning, I want you to know," Kardashian quips, once again going out of her way to remind fans that what they are seeing is authentic. Rae's video ends — after a dive in the pool with their workout clothes on — with the two women heading toward a car and a plug to follow them as they get "glam" on Kardashian's Poosh channel. 
Fans were not impressed. A Reddit thread popped up to complain about the post, and many were frustrated with how fake and forced it seemed. "One big POOSH advert lol," one fan wrote. Another snarkily replied that "Kourtney's life is one big Poosh ad." Others took shots at the claims that the stars are together every day: "Maybe it's just me, but I find it strange they hang out 6-7 times a week." 
While the video may have felt forced and a little too promotional, the commenters did have to admit it was a smart move: "Def a smart business move by Kourt getting involved w Addision." Rae's fan base is younger than Kardashian's, and as she tries to build her new life without KUWTK, tapping into a new market may be crucial.