People Can't Stop Talking About Cardi B's 'Coronavirus Remix'
Cardi B's coronavirus remix is even climbing up music charts. (Yes, really.)
Like many of us, Cardi B is freaking out over the coronavirus pandemic. In just a matter of weeks, the disease has swept the world, affecting more than 200,000 people and causing over 8,000 deaths. With no end in sight, Cardi B took to Instagram to share some of her concerns. She posted a hilarious, profanity-laced video that has since been remixed into a viral song.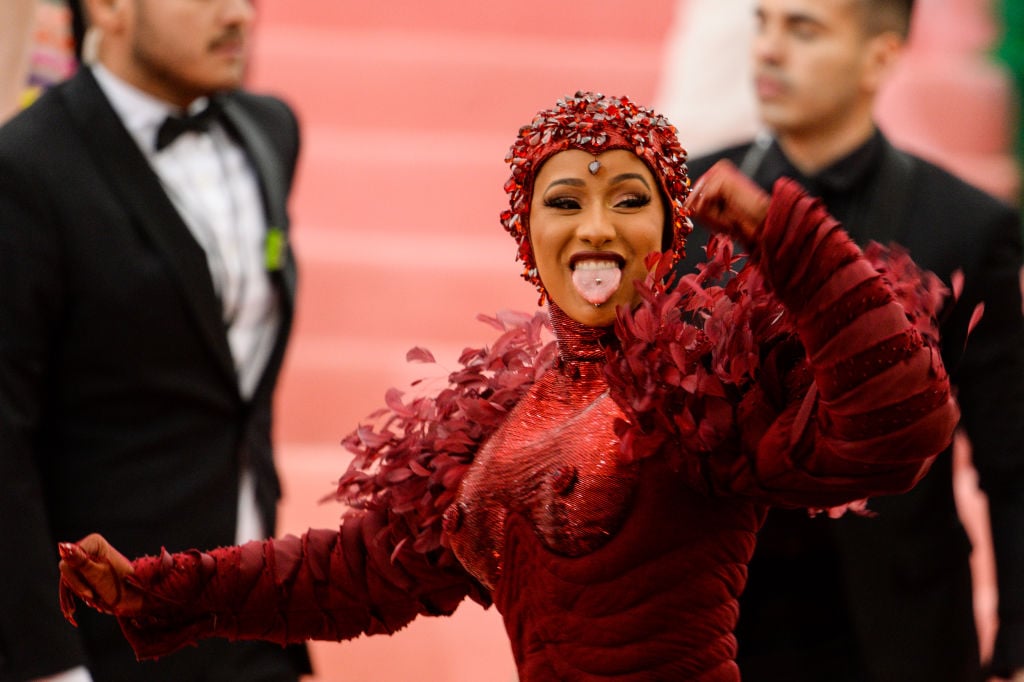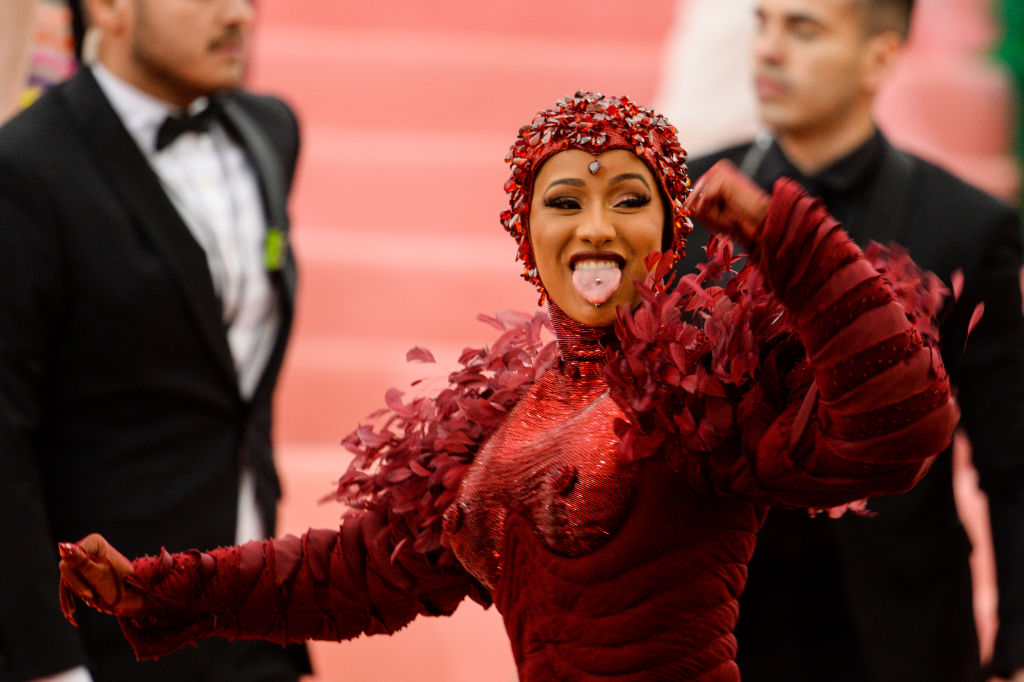 Cardi B's coronavirus rant
The "Bodak Yellow" rapper admitted in a video shared on March 10 that she is seriously scared over the coronavirus, which first began to spread in December 2019 in Wuhan, China.
"Government, let me tell y'all mother f*ckers something," she hollered in the video. "I don't know what the f*ck this coronavirus is about. I don't understand how this sh*t was from Wuhan, China, now all of the sudden this sh*t is on motherf*cking tour." 
"And let me tell y'all something, I ain't even gonna front. A b*tch is scared," she continued. "I'm a little scared. You know what I'm saying? Like, sh*t got me panicking."
"I'm telling you, sh*t is real. Sh*t is getting real!" she yelled at the end of the video before running out of view.
The rant has been made into a song
A music producer and DJ by the name of DJ iMarkkeyz took the clip and turned it into a song dubbed "Coronavirus."
He told BuzzFeed News in an interview published on March 16 that he had already created the beat and thought upon seeing Cardi B's video that it would be a perfect fit for the clip.
"[The beat] was in the tempo of how she said 'coronavirus,' so it kind of matched the beat," he explained to the outlet.
The song went viral almost instantly. It's inspired dance challenges on apps such as Tik Tok, climbed up Apple Music charts, and received recognition from the "Be Careful" crooner herself. Cardi B acknowledged the song on her Instagram page on March 17, writing: "I'm glad yaaa having fun."
"It was exciting. I had a feeling it would reach her," DJ iMarkkeyz told BuzzFeed News.
Cardi B and DJ iMarkkeyz have plans for the proceeds from the song
Cardi B and DJ iMarkkeyz have pledged to donate the money they make from the song to people who are in need amid the coronavirus outbreak. The artists announced the news on Twitter after a fan wrote them and asked if they would consider extending a helping hand to those who have been affected by the disease.
"That was my goal," DJ iMarkkeyz said while Cardi B added: "YES! THATS WHAT WE GOING TO DO ! Keep in mind you don't get your money right away …but even months from now there would be families with financial issues for getting laid off due to the virus. We will Donate!"
It's nice to see that people have been able to find some fun and light in such trying times. Here are some other things you can do to stay entertained amid the outbreak, too.