People Criticized Kylie Jenner for Not Buying Chrissy Teigen's Cravings Collection
One of the criticisms thrown the Kardashian-Jenner sisters' way — and there have been no shortage of criticisms for Kylie Jenner and the rest of the family — has to do with their luxury lifestyle and its reliance on freebies.
One of the perks of being a celebrity is that you get plenty of swag, but the ironic part of this arrangement is that some of the most well-paid people in the world are also the ones getting the most without having to pay. 
This particular criticism recently came up when Kylie Jenner posted on social media about getting a PR box from Chrissy Teigen's Cravings collection. Fans are wondering why Jenner didn't just purchase the products herself.
Celebrities get a lot of free stuff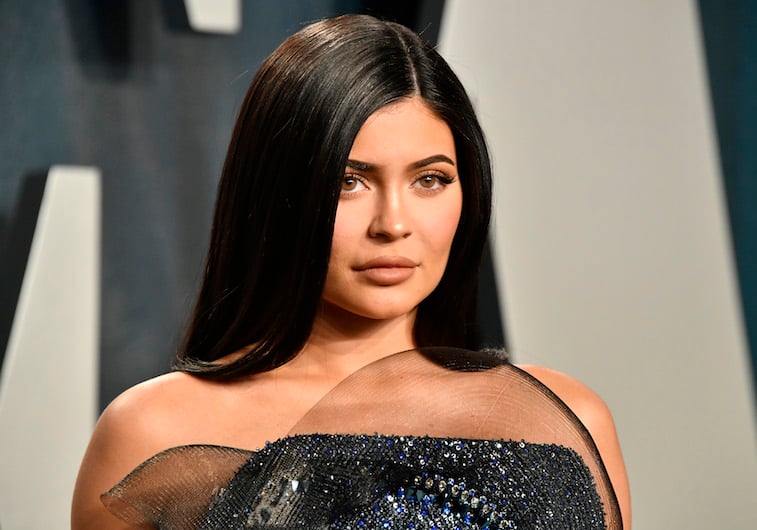 RELATED: Do the Kardashians Give Away the Items They Get For Free? Fans Hope So
They may be some of the best-paid human beings on the planet, but celebrities frequently get things for free. Swag bags — like those given out at major award shows — are notoriously perks of the business. These gifts are filled with samples from luxurious brands who want to lure celebrities into becoming long-term customers … or maybe even handing over a coveted endorsement. 
Speaking of endorsements, that's another way that celebrities end up with plenty of goods at no cost to themselves. The Kardashian-Jenner family is famous for partnering with brands. This usually involves endorsing the product on social media, and the celebrities frequently pose in the shots with a sample of the product.
Often, these samples are theirs to keep, so in addition to getting paid for the shout out, they're also raking in plenty of products — which means Khloe Kardashian should never have to buy Febreze for the rest of her life. 
Kylie Jenner posted about receiving a PR box
In her Instagram stories, Jenner posted about receiving a PR box from the Cravings collection, one of Chrissy Teigen's brands. A fan took to Reddit to recap what Jenner had to say about the gift. Jenner commented that she had "been wanting these but ha[d] been too afraid to ask."  
The whole point of a PR box is to get products in the hands of influencers who can help promote them to their fans and followers. Teigen, a successful influencer herself, definitely knows that, so the fact that Jenner received one of the boxes is a sign that any mention of them from Jenner is a positive for Teigen's brand.
Still, some fans took issue with the fact that Jenner posted about wanting Teigen's products but didn't actually buy them herself. "Why not just buy them herself if she wanted them so bad? Which would also support Chrissy if she did purchase them. Celebs getting PR drive me wild. I understand that it's easy advertising but they get sooo much free stuff" the original poster wrote. 
Fans criticized Kylie Jenner's sales style
RELATED: Kylie Jenner Just Denied Forbes' Claims About Her Faking Billionaire Status
The entire thread turned into a chance for fans to criticize Jenner's ability to pitch a product, generally speaking. "I think Kylie is just a pretty bad salesman and bad at being a convincing influencer. Even when discussing her own products, she's not good at selling them? She'll say 'creamy' over and over or 'the best.' I think she lacks the vocabulary, interest, and the knowledge to shill things convincingly, unlike her contemporaries," one commenter weighed in. 
Fans even compared one of Jenner's pitches for her own products to one from a competitor and fellow famous influencer Rihanna: "Rihanna is a true saleswoman and actually interested in learning about the products made in her name. She knows details, application, product combinations. Kylie just thinks that her primer is 'the best primer.'"
While the thread started out criticizing Jenner for taking free stuff instead of supporting a brand herself, most people seemed to recognize that getting PR boxes is just the nature of Jenner's career. Instead, many fans took it as an opportunity to point out that Jenner isn't particularly good at the job that got her all these perks in the first place.