People Forget Brad Pitt Dated This 1 Famous Actress
Brad Pitt has had a long dating history since he stepped onto the acting scene. Though he was with Angelina Jolie for more than a decade, he'd been romantically linked to several other celebrities beforehand — but many forgot that he once had a fling with this actress.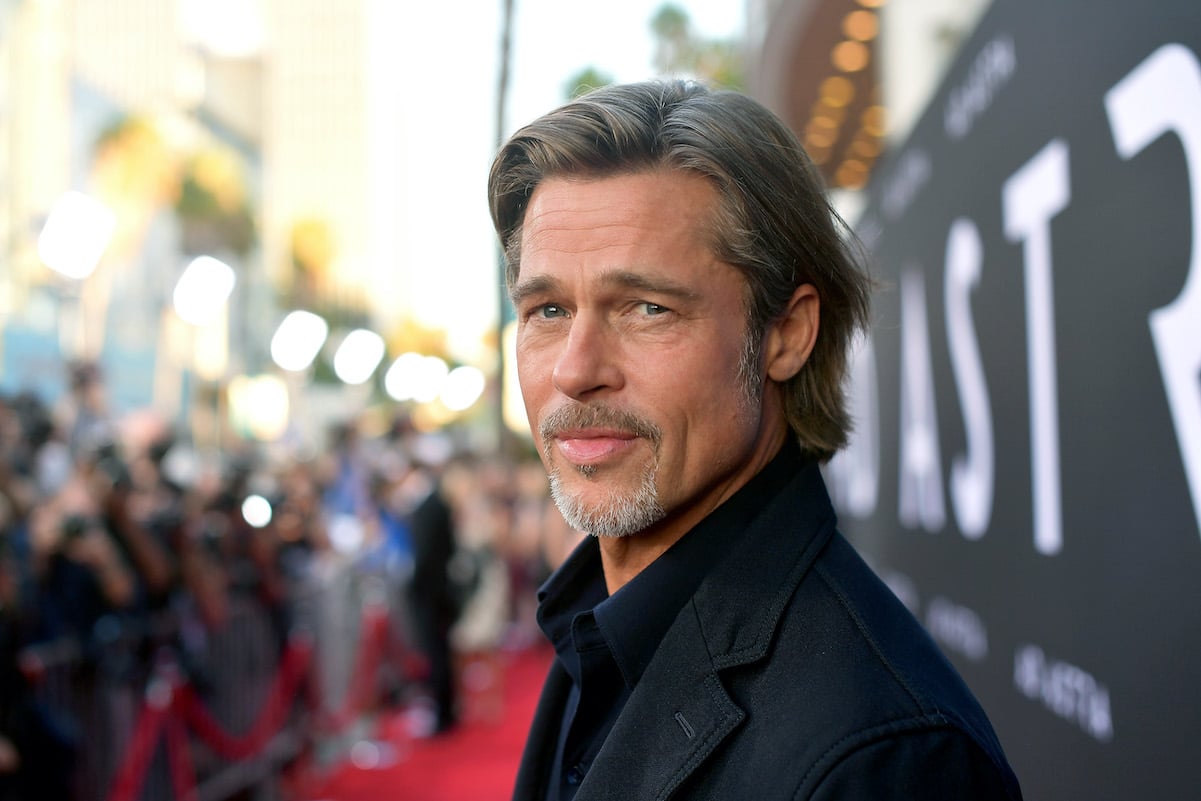 Brad Pitt has been romantically linked to several celebrities throughout his career
Prior to meeting Angelina Jolie back in 2005, Pitt was linked to various women throughout his time in Hollywood. Shalane McCall, who was only 15 when Pitt was 24, was one of the first women he was rumored to have dated. Still, the two never admitted to a relationship.
Pitt was rumored to have been in a relationship with Robin Givens briefly, as well as Christina Applegate; Applegate took him as her date to an awards show that year, which is what prompted the rumors. He then proposed to actress, Jill Schoelen, who was his co-star at the time, after only three months. However, Schoelen broke things off shortly after. Juliette Lewis, Geena Davis, Thandie Newton — the list goes on.
Pitt's most well-known relationship before meeting Jolie was with Jennifer Aniston. The two dated for two years before Pitt proposed, but his meeting with Jolie is reportedly what caused the couple to divorce after more than four years of marriage.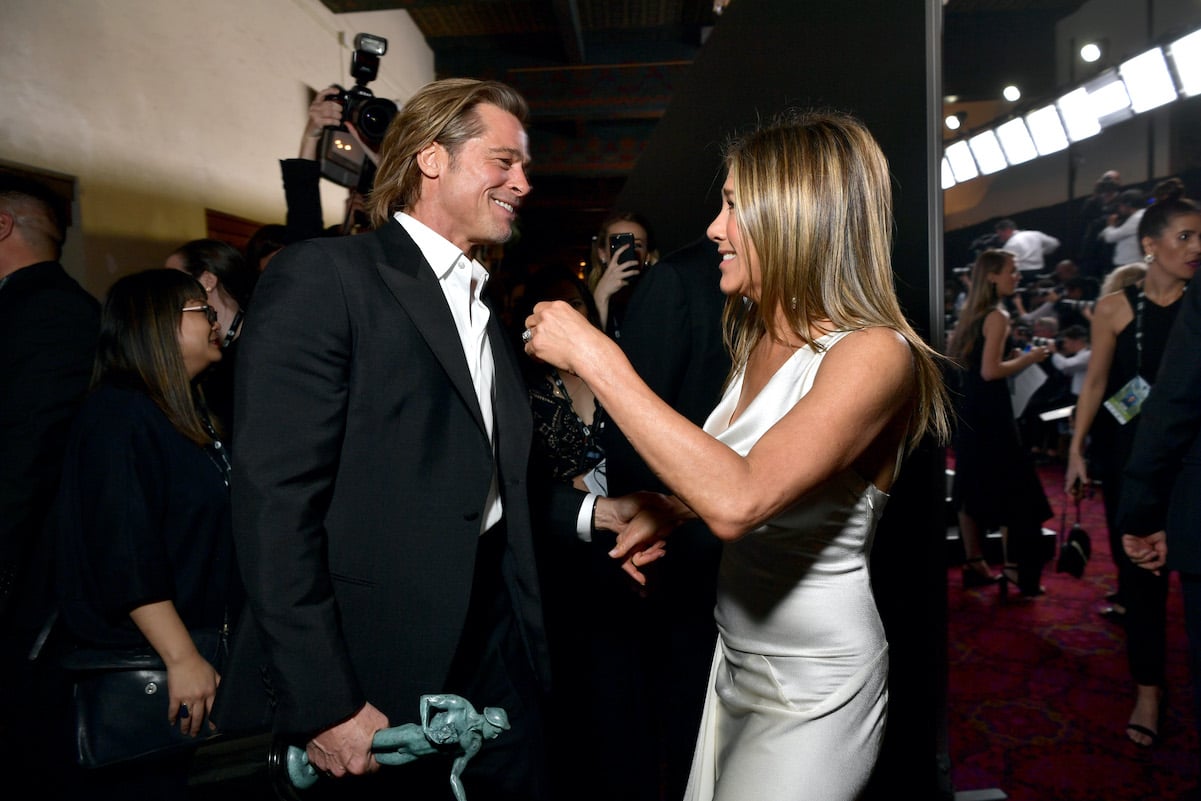 People forget Pitt once had a romance with Demi Moore
Pitt might have dated plenty of celebrities, but people seem to forget the major A-lister he was linked to in the 1990s — Demi Moore. According to PopSugar, Moore and Pitt had a brief fling in 1998, shortly after she and then-husband Bruce Willis announced their separation (and before Pitt started dating Aniston). Pitt and Moore reportedly bonded over some kind of yoga.
However, other media outlets suggest the two were never linked, and still others say they even rekindled things after Pitt's split with Jolie. Moore and Pitt have never said much about any kind of potential romance. Still, it's not uncommon for celebrities to keep their relationships on the low — especially when they don't work out.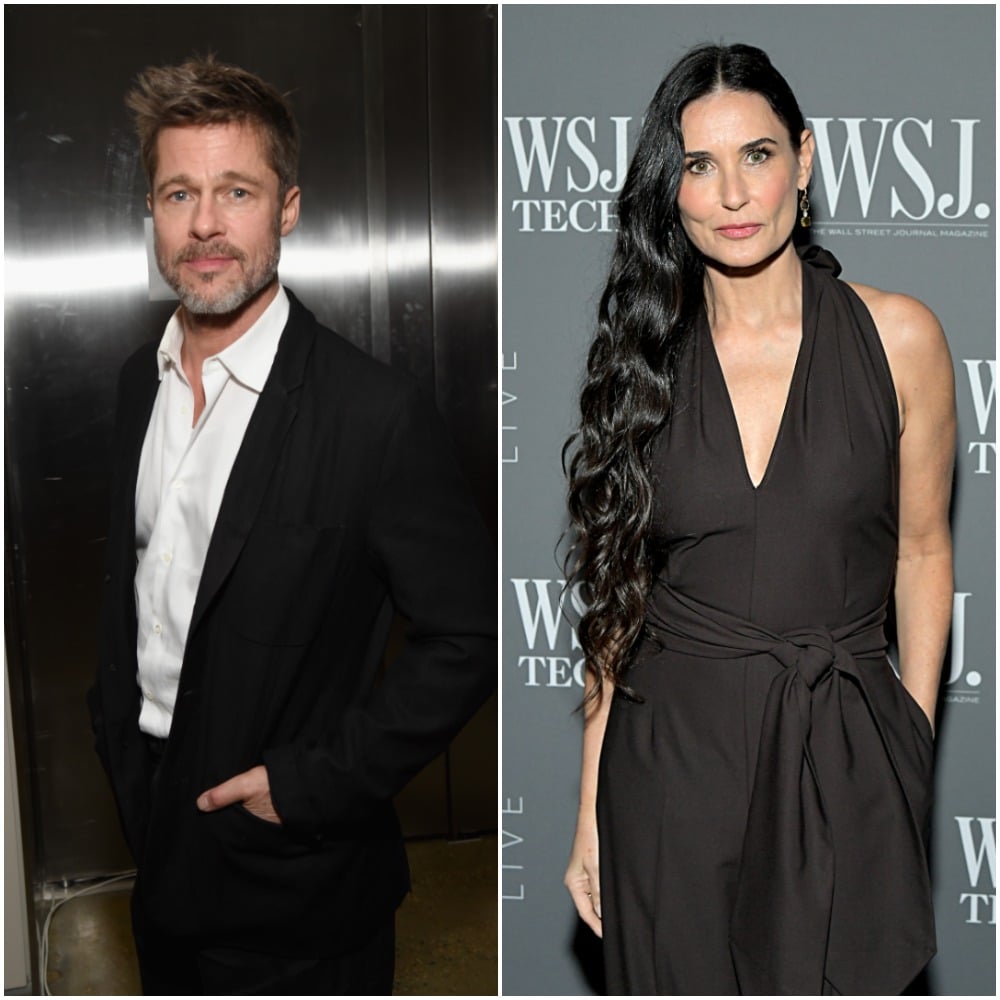 Pitt recently started dating Nicole Poturalski
Pitt has been linked to a few women since he and Jolie divorced back in 2016. He reportedly dated Sienna Miller, though it was another relationship that the two never spoke of. The same went for his rumored romance with Sat Hari Khalsa, a spiritual guru and jewelry designer.
Since August 2020, Pitt has reportedly been dating Nicole Poturalski, a German model. The two were spotted on a trip to France together, fueling romance rumors. Still, Pitt has kept his new relationship under wraps.