People Made Fun of Kim Kardashian's Hair Because It Looked '3D Printed'
Being in the spotlight has its pros and cons. The Kardashian and Jenner family members understand that better than most. The family's successful reality television series Keeping Up With the Kardashians has grown to new levels of fame since the show first premiered in 2007.
Kim Kardashian is often being praised in the headlines for everything from her fashion to her social work, but sometimes the reality television star is subjected to harsh criticism and scrutiny.
The celebrity's grandmother was recently featured in a post that resulted in fans making fun of Kim. Find out which post started the drama, and why Kardashian fans took this an opportunity to poke fun at Kim. 
Which social media post has fans making fun of Kim Kardashian?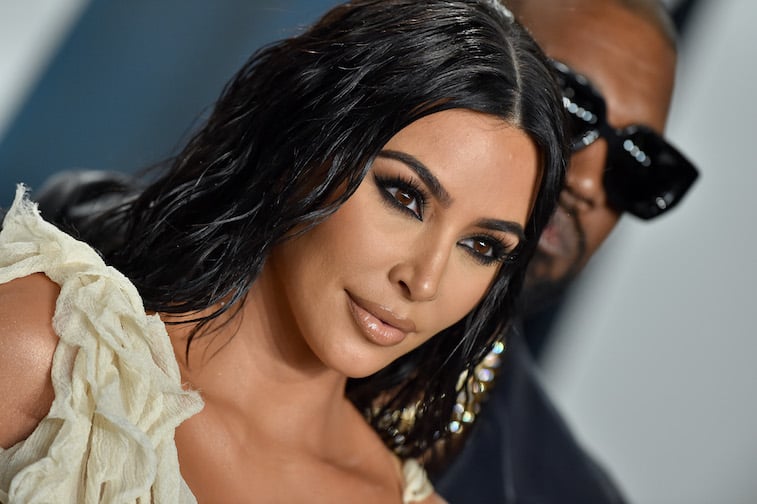 RELATED: Fans Blame Kim Kardashian's Heavy Makeup Look for Her Unrecognizable Appearance in a Photo
It is no secret that the Kardashian and Jenner family love posting on social media. Kardashian even revealed that her grandmother MJ has an Instagram account. Apparently, according to Kardashian, MJ uses the account for creeping purposes. Fans were disappointed to learn that MJ's account is private.
When Kardashian shared the news of MJ's Instagram account she also shared a sweet photo of her, MJ, and Kris Jenner.
What should have been a sentimental moment was abruptly ruined with jokes and comments of fans. Find out why some of the Kardashian fans thought this post was so funny. 
What did fans have to say about Kim Kardashian's recent Instagram post?
When Kardashian announced that MJ had an Instagram account some fans were more concerned about Kim's appearance than the news. This Reddit thread says it all.
Some fans couldn't help but jump at the opportunity to make fun of the popular reality TV star. One user said, "Looks like she 3D printed a wig for herself that morning". That seemed to be the consensus of the discussion. Another user posted, "Kim's hair literally looks like 2 pieces of paper on either side of her head."
When looking at the photograph it does seem like Kim's hair seems oddly structured, however, everyone knows most of the cast is famous for capturing some of the most unique angles for social media posts. Regardless of what was going on with Kardashian's hair, it is safe to say some fans definitely got an unexpected laugh. 
What else did fans have to say about Kim Kardashian?
RELATED: Kim Kardashian West Has a Very Specific (and Bizarre) McDonald's Order
Unfortunately, Kardashian is quite familiar with the harsh underbelly that can sometimes come with fame and success. The Reddit discussion is a testimony that some fans definitely had some fun teasing the reality TV star about her appearance.
However, it wasn't just her "3D printed" hair that was causing fans to lash out. Some fans expressed that Kim's whole look was "trashy". One comment said, "The boobs and lips are just so sleazy looking. Especially at her age. I'm embarrassed for her kids."
Though some fans found her look slightly funny, some fans may have crossed the line with their comments when expressing their opinions. Nevertheless, many fans were still thrilled to learn the news of MJ's Instagram account but sad they couldn't see any of the famous grandmother's posts.
In the Reddit discussion, one user was speaking about MJ's account and speculated, "Probably like all the photos they posted way back in the day, hanging out with friends and less posed shots. They would be interesting to see."
Maybe, with time, the cast of Keeping Up With the Kardashians can convince the beloved grandmother to make her account public which would, of course, make Keeping Up With the Kardashians fans everywhere ecstatic.