People Re-Watching the Entire MCU Can't Stop Talking About How Great Charlie Cox Is
Marvel fans have more time on their hands than usual. And that means some are taking their time to rewatch the entire MCU.
With the coronavirus forcing most everyone to hunker down indoors, they have more time on their hands than usual. That means Marvel fans have more time on their hands than usual. And that means some are taking their time to rewatch the entire MCU.
That means not just the 23 MCU movies, but the Marvel TV shows that used to be on Netflix, particularly Daredevil, which was the first of the Marvel Defenders shows to debut, before Jessica Jones, Luke Cage, and Iron Fist.
Fans miss Daredevil in particular, and they miss it hard. What they seem to miss most of all is Charlie Cox's performance in the lead.
What else did Charlie Cox do?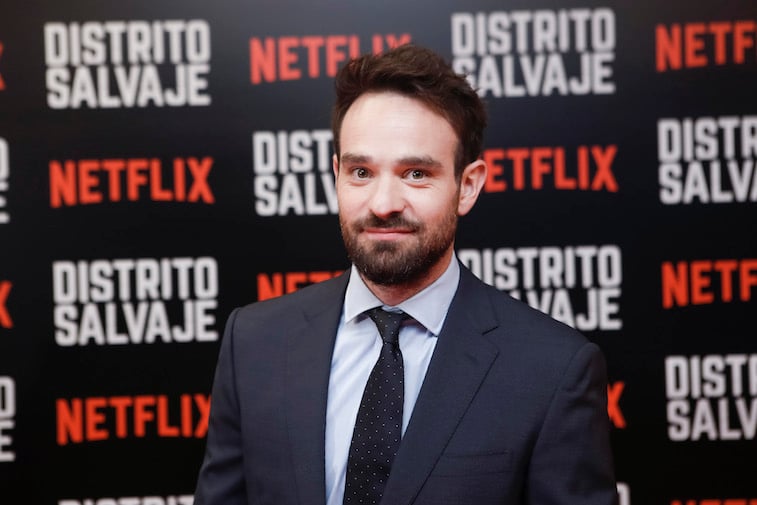 According to Wikipedia, Cox hails from London, England. He wasn't bitten by the acting bug in childhood, like his fellow Marvel cast members Brie Larson and Scarlett Johansson but decided to take it up toward the end of his schooling, studying at the Bristol Old Vic Theatre School. 
His first prominent film role came in the film Stardust, directed by Matthew Vaughn of X-Men: First Class fame. He also starred as the closeted gay Duke of Crowborough in the first episode of Downton Abbey.
Another widely seen part came in the Stephen Hawking biography The Theory of Everything, where he played the second husband of Jane Hawking. He won a Screen Actors Guild award with the cast of the HBO gangster drama Boardwalk Empire. 
Once he landed the role of Matt Murdock, he received considerable praise from more than fans. He was praised by the American Foundation for the Blind, which presented him with its Helen Keller Achievement Award. 
What do fans miss about Cox and 'Daredevil?'
A YouTube video called Daredevil Should Never Be Forgotten prompted a Reddit thread fondly recalling the series. The narrator of the video went so far as to say, " I definitely think it's the best Marvel production – It's better than Infinity War or Endgame, Guardians to Winter Soldier. No – Daredevil transcends all of that. 
The show was so strong that season 3, its last, was praised as the best, with one fan saying "Class isn't forgotten. Season 3 was just first rate writing/directing. The last time I had that opinion for a comic book property was with The Dark Knight."
Another fan said, "Daredevil is legitimately a good/great show. NOT a good comic book show, a good show period. It's just really good. Charlie Cox is a casting on the level of RDJ as Tony. That man IS Matt Murdock."
Cox came in for the most praise of all, with one fan saying, "It had to have been such a complicated role because he (Charlie) is a seeing man who is acting the role of a blind man who can actually 'see' but must act blind when in the presence of others, but on his own acts fairly normally. There are so many little moments and quirks he does here and there that add depth to his character and his abilities."
How likely is it that Daredevil would be part of the MCU? 
Fans have loved Cox and Daredevil so much, they have all but demanded the show be resurrected. That will be easier said than done for a lot of reasons. First, Daredevil was produced by the Marvel Television unit that no longer produces new shows. The Disney+ shows will be produced by Kevin Feige's team, and that team seems most interested in developing shows based on characters in the movies or characters that haven't gotten shows at all.
Marvel and Netflix had an agreement that Marvel could not develop a new Daredevil show until 2020. Although that's this year, the pandemic that has shut down most if not all of Hollywood would stall a show even if one was being produced. The good news is that Cox is on board if Marvel ever decides to resurrect Daredevil.
I would still have even more story to tell. I'm kind of more in the dark about if that's in any way possible for anyone else, if that show will have a future. I'm sure it will probably take a while to let go of a character that you've played for a long time. I still feel like I am that character right now. I don't know. I guess it is what it is. It's the uncertainty that kills you." he told the AV Club.