People Think Prince Harry and Meghan Markle's Recent Charity Visits Are Just 'Self-Serving' PR Opportunities
Prince Harry and Meghan, Duchess of Sussex might have stepped down from being senior royals earlier this year, but they are still spending time doing something many royals do: Charity work.
Harry and Meghan are currently living in Southern California, and the couple has been taking on charity work around the region. However, some people think the Sussexes are using these charity events as "self-serving" PR opportunities. Find out why below.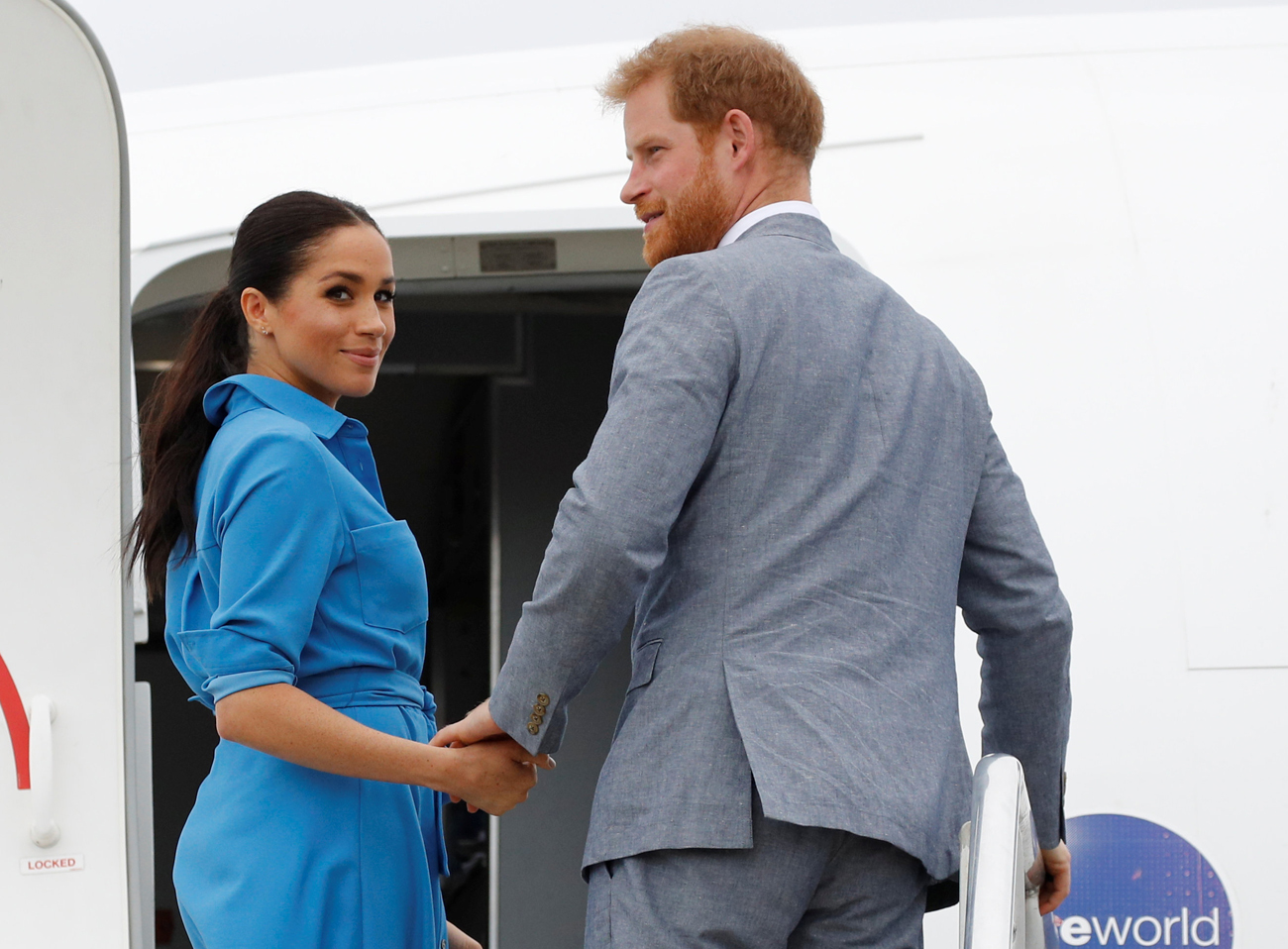 What work have Prince Harry and Meghan Markle been doing in L.A.?
Like other royals, Harry and Meghan have had Zoom calls with nonprofit organizations while in California. For example, in April, she had a meeting with folks from the Hubb Community Kitchen, which is based in London. In July, she also showed up at the Girl Up Leadership Summit, where she gave a virtual speech about women's empowerment.
Additionally, Harry and Meghan have been seen out and about as well. They have delivered meals to at-risk people during the pandemic, distributed supplies for kids going back to school, and even planted flowers at a preschool.
Some fans think Harry and Meghan's recent charity visits are just PR opportunities
While charity work is something many royals partake in, some fans believe Harry and Meghan seem to be doing charity work in L.A. for the benefit of their brand.
The reasoning behind this is that, instead of quietly taking on projects under the radar, Harry and Meghan often broadcast their charity work for everyone to see. The photographs of them doing charity work in L.A. also tend to be taken by the same photographer, Matt Sayles, showing that Harry and Meghan's PR team could be behind most of these outings.
"[Their charity work] looks very self serving," one fan wrote on Reddit. "Look I am not a fan of Kanye West but he donated 2 million dollars to pay for George Floyd's daughter tuition whenever she goes to college. He did not need to have a private paparazzi in a toll to register the moment. Just that donation has done more to help someone than all these faux BRF events they are doing in California."
Another user said, "They are treating American charity the same way they would treat a charity as a working royal–that all they need to do is show up and be photographed and that visibility is beneficial enough to make a difference. Coupled with their brand building it comes off as disingenuous and just about boosting their own profiles by showing up and being photographed 'being charitable.'"
One expert also slams Harry and Meghan for support popular charity Baby2Baby
It's not clear what Harry and Meghan's true intentions are, but a royal expert is also slamming the couple for supporting Baby2Baby, a charity organization popular with many celebrities. According to commentator Russell Myers, this move is the "complete antithesis" of Harry and Meghan's other grassroot projects.
"[Baby2Baby] is literally celeb central, it's a very popular charity in Los Angeles," Myers says, as reported by Express. "And you go onto the website ‒ I had it up earlier ‒ and it's literally a who's who of who's been hot over the last year or so ‒ people like Blake Lively, there's a lot of celebs on there."
Myers continues, "I think this is an issue because if they're going to work with charities like this it kind of really steps away from what they've always been about, and it's the complete antithesis of Meghan working with the women at Grenfell Tower for example ‒ a very, very small grassroots community-led organisation that doesn't do anything with fanare, that she had been going to see them without telling cameras and reporters and it could just be slipped out a couple of weeks later."
Myers also noted that supporting a charity popular with celebrities could paint Harry and Meghan as "the new celebs on the celeb circuit" instead of royals helping lesser-known organizations get the much-needed exposure.