People Think the Kardashians Should Cancel 'KUWTK' and Just Post on TikTok From Now On
The Kardashians have entertained viewers for years with their TV show Keeping Up With the Kardashians. Fans often enjoy tuning in to watch their outrageous drama, family bond, and even hilarious moments together.
Recently, however, with the rise of social media, some people have considered that it could be time to retire the popular reality series. In fact, some fans are even more convinced that this could be the right step to take thanks to a funny TikTok video that the family posted.
'KUWTK' has been on the air for over 10 years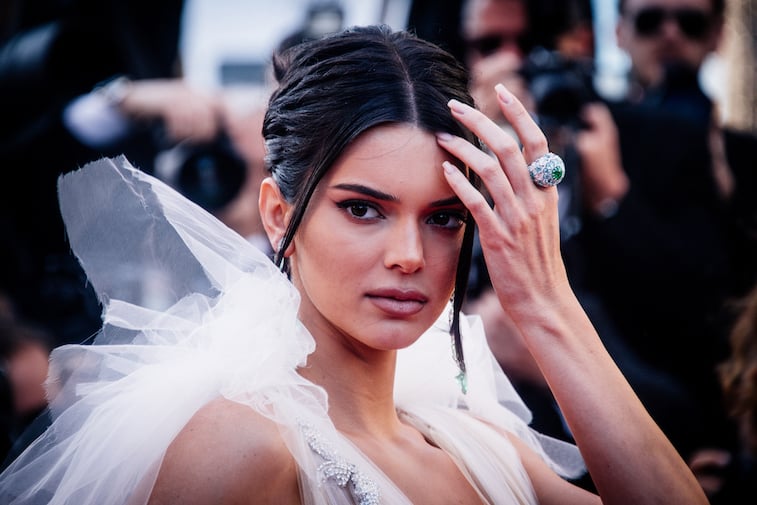 KUWTK premiered in 2007 and introduced the world to the many members of the Kardashian-Jenner clan. It quickly attracted a lot of viewers before becoming an international phenomenon.
For over 10 years, fans have been followed the family as they go through many memorable times in their lives. From dealing with new love and breakups to changes in their careers, it felt like viewers were there every step of the way. The show has also allowed the Kardashians to capitalize off of headlines and scandals by giving people an exclusive look into how they deal with those things behind the scenes.
Kris Jenner and Kylie Jenner recently remade an iconic 'KUWTK' scene on TikTok
There have been many iconic moments on KUWTK throughout the show's history. One of these is the famous argument between Kourtney Kardashian and Scott Disick, in which Kourtney decided to end the conversation by saying "ABCDEFG" and sharing that it was a phrase she often used.
Recently, Kris Jenner and Kylie Jenner decided to remake the scene on TikTok with Kris playing Scott and Kylie playing Kourtney. The video was posted on to Kylie's TikTok account and has since gone on to become her most viewed clip to date with over 26 million views. It has also garnered almost 5 million likes.
Fans love the TikTok content more than 'KUWTK' itself
Many fans seem to love Kylie and Kris' video, with one person on Reddit saying: "I watched this twice because it made me laugh so much!! This is the kind of levity we need right now, self-aware silliness."
Meanwhile, another person even called for the Kardashians to focus more on making TikTok content instead of their reality show.
"I want to be pissed. I want to hate. I want to talk about it in some kind of analytical way. But these are the effing Kardashians I love, this is the self-aware vapidity I crave," the fan said. "Cancel the show, TIKTOK old episodes from here on out ONLY. This is what we need right now."
Although the Kardashians have still not taken over TikTok the same way they have taken over Instagram, it's clear that there is a lot of potential for their growth.
So far, only a few Kardashian members have TikTok accounts, but they have already received a lot of followers and likes. One can only imagine how popular they could be on the platform if they put more serious effort into marketing and branding there.
Will 'KUWTK' get canceled?
Not many TV shows can stick around for as long as KUWTK has. However, some people believe that it could be time for the series' long-running reign to come to an end.
For one thing, with the abundant use of social media, many fans can "keep up with the Kardashians" on the internet. In fact, social media could allow the family to address headlines and scandals much quicker than traditional TV can, and it would also satisfy followers who would like to get answers right away.
For now, the show continues to be on the air, but between Kourtney's desire to leave and Kim Kardashian's plan to quit fame in the near future, it's possible that KUWTK would not be around for much longer.