People Think They Know When Kourtney Kardashian's 'Falling Out' With Kim and Khloé Really Started
The Kardashian-Jenner family is normally seen as close and supportive. However, the last few months there's been a big shift in their dynamic. Kourtney Kardashian, the oldest sister, seems outside the group and at constant odds with the rest of the family's goals.
Kourtney says that she's just really unhappy, but fans have their own ideas about what could be causing this rift.
Kourtney Kardashian has been at odds with her sisters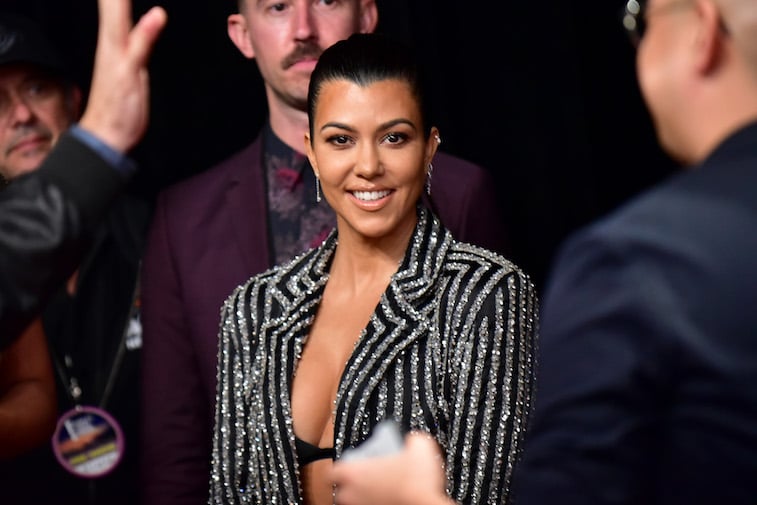 Recently, there's been a big increase in fights between the Kardashian sisters, especially Kourtney and Kim Kardashian. Most of their arguments seem to stem from the issue of Kourtney's work ethic. Kim is very driven and doesn't understand why Kourtney wants to step back from the show. On the other side, it seems that Kourtney just wants to focus on being a mom, and isn't so worried about her career.
Since the family made their fortune in huge part thanks to their reality show, Keeping Up With the Kardashians, their careers are all intertwined. That means if one steps back, it affects all of them. Recently, during the season 18 premiere of KUWTK, Kourtney and Kim's argument even turned physical.
At one point, Kourtney yelled, "I will literally f**k you up!"
"What the f**k is wrong with you? Kim responded. "Don't ever come at me like that. I swear to God, I'll punch you in the face."
Khloe Kardashian tried to break up the fight, but it hardly helped. Amid continued insults and threats, a punch was thrown, and slaps were exchanged.
Viewers knew emotions were high between the sisters, but it was this point that fans realized just how serious the situation was.
Fans think they know the reason Kourtney Kardashian is upset
Since that Kardashians have always seemed so close, it's hard for fans to understand why they've been so angry lately. However, they have plenty of theories. One fan posted their idea to Reddit, which prompted an interesting discussion on the topic.
"I think Kourtney started having issues when Khloe and Kim were pregnant at the same time," the fan wrote. "…I could really see how close Kim and Khloe had gotten and I didn't really see Kourtney in the mix of that."
Several people agreed with the original poster's theory. "I agree with this. I think Kourtney really wants a fourth child and would've loved to be pregnant at the same time with Kim and Khloe," one fan added.
Some agreed the tension was about being in a different stage of life, but felt relationships played a bigger role than motherhood. "I don't think it has to do with not having a baby at the same time as her sisters," one viewer wrote. "It has to do with her not being in a stable relationship and her life not being what she wanted at the age of 40."
Kourtney has three kids of her own, but hers came along before most of the other Kardashian grandchildren.
Kourtney Kardashian isn't happy being a celebrity
Shortly after her big blow-up with Kim, Kourtney decided to step away from KUWTK for a time. During an interview with E! In The Room, she provided some insight into her decision.
"I was feeling just really unhappy," Kourtney said. "I felt like I was on a hamster wheel. I felt like something needed to change."
The timing of her pregnancies may have changed her relationships with her sisters, but she's stated several times that her biggest issue is a lack of happiness. Kourtney really wants to settle down and be a mother right now, and just isn't as interested in being a celebrity as her sisters.
Really, if she's unhappy, stepping back from the show for a while is probably the best thing for Kourtney.