People Want 'Black Widow' Released on Disney+ Now More Than Ever Thanks to 'Mulan'
Do Marvel Cinematic Universe fans want to see Black Widow? That answer is an unequivocal yes. Do they want to see it so badly they'll pay $30 for one movie plus a monthly subscription price? For some fans, the answer is an equivocal maybe. 
Ever since Disney surprised the industry by announcing that the live-action Mulan would skip theaters in the US and stream on Disney+ for a premium $29.99 charge, the question looming in the air is, will Black Widow follow suit? Some have predicted that with theaters still mostly closed due to the pandemic, Disney doesn't have a choice, but others think Disney will still wait for theaters for their biggest franchise.
How did 'Black Widow' get here?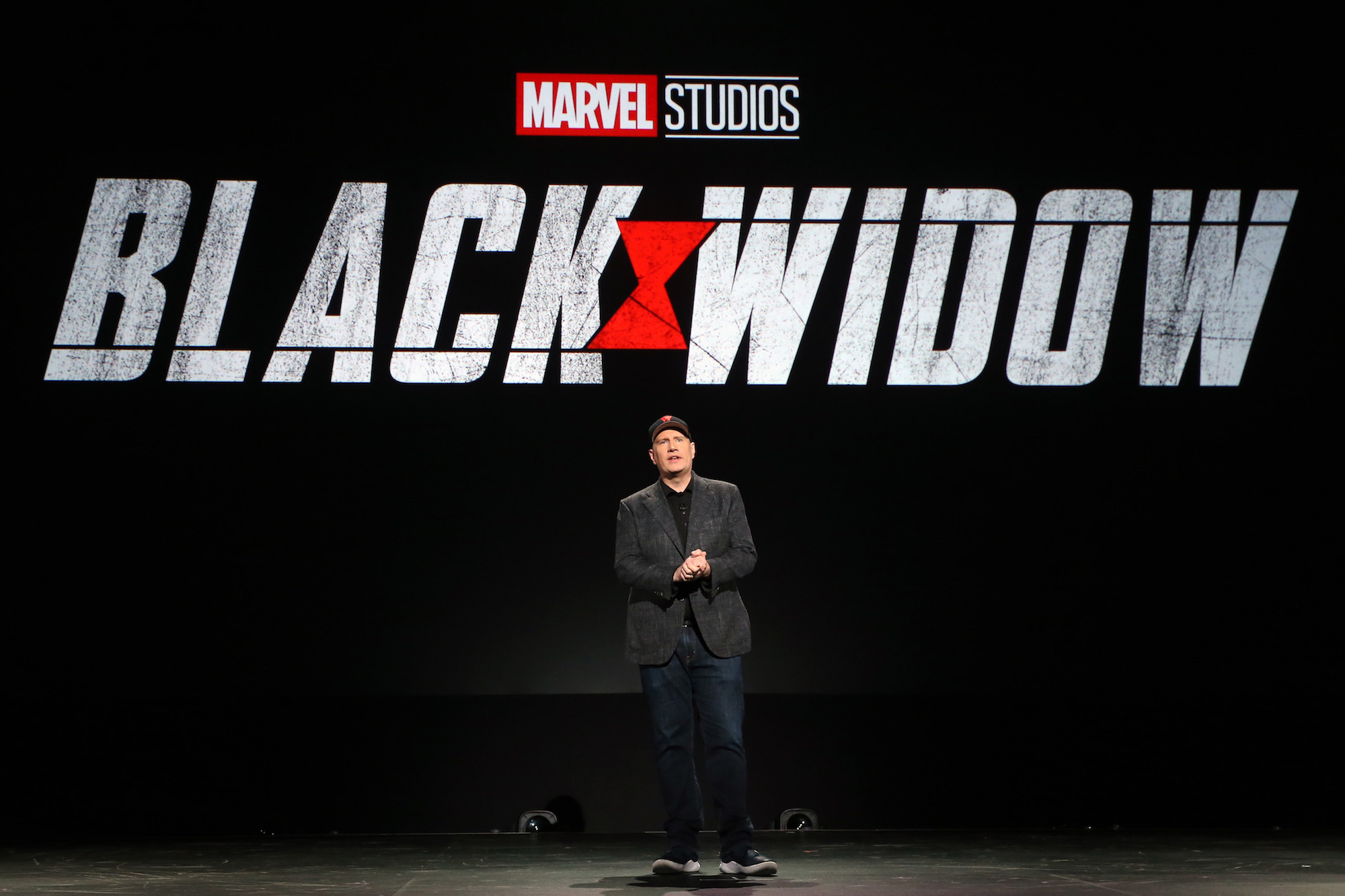 The pandemic has wreaked unique havoc across the movie industry, forcing movie theaters to make choices that once upon a time would never have been even close to the table.
With theaters closed, those choices are not only on the table, but they're prompting Disney to make an eyebrow-raising offer. You can watch Mulan if you subscribe to Disney+ and you have $30 to spare. 
Originally, Mulan was supposed to come out in the spring and was actually screened in Hollywood in March. Black Widow was supposed to come out May 1, kicking off the summer movie season, as the MCU typically does. But then the coronavirus shut down theaters, and in the United States, cases have been going in the wrong direction.
Now, it seems like the summer 2020 movie season is a write-off, and audiences will be lucky if they get to see Tenet on Labor Day weekend. 
Along with Tenet, directed by Christopher Nolan and starring John David Washington and Robert Pattinson, Mulan was being watched industry observers as a kind of bellwether as to when theatrical moviegoing could start back up. Now, with Mulan headed to Disney+. Fans are wondering if Black Widow's November 6 release date will stick.
The case for 'Mulan' on Disney+
RELATED: Ming-Na Wen Appeared on a Popular Soap Opera Before 'The Mandalorian,' the MCU and 'Mulan'
Fans debated the issue on Reddit, with some saying they'd be happy to fork over $30 if it meant they could see Black Widow. Some mentioned that $30 is a lot cheaper than a night out for a family at the movies, when moms and dads might spend $100 or thereabouts.  
One person pointed out, "It's not that insane or greedy. You can watch it with your spouse and kids, or whoever is in your household. Average US ticket prices are $9.16, so it's equivalent to getting 3.3 tickets to watch an exclusive, new release movie once in a theater."
Another person noted that Disney might not have much of a choice. "With Covid not going anywhere anytime soon, I think it's inevitable that BW will follow the same path as Mulan – I have no issues paying $30 to watch when our family of 4 would've paid $60+ to watch in a theatre."
The case against 'Black Widow' on Disney+
On the other side of the argument, some fans think that $30 is too much to pay for a home rental, which is typically priced around $6. Even the premium video on demand titles like The King of Staten Island with Pete Davidson have been $20. Many fans on the Reddit board think Disney is simply being greedy with Mulan and would be with Black Widow too. 
One person said, "I seriously can't imagine paying more than $5 for a home movie rental, let alone one on a subscription based platform. Thirty is the price of an expensive theater trip. This is just asking for piracy.. Another said, "I paid less than $6 to see Captain Marvel last March. I am not paying 5x as much to see Black Widow from my couch, especially when I have the myriad of other home entertainment options that I've already paid for to keep me busy."
Another fan pointed out that if Black Widow goes to Disney+ subscribers will be losing more than money: "As much as I'm sure the action sequences in Mulan look great on a big screen, Marvel's also about getting the fans together to clap and cheer and stuff. I think a lot of people would feel like something's missing without that."