People Want Khloé Kardashian to Stop Using Instagram Filters on True's Photos
Khloe Kardashian and Tristan Thompson are parents that are very proud of their beautiful daughter. Kardashian loves posting photos of herself with their daughter True. She frequently poses with the two -year -old and refers to her as her best friend.
Kardashian and Thompson have been touted as co-parenting goals, but Kardashian is frequently under fire for altering her photos of True. Since her infancy, Kardashian has been accused of attempting to lighten True's skin tone in photos so that mother and daughter look more alike. What do the fans have to say?
A vent thread on Reddit shows what fans are really thinking
Fans took to Reddit to talk about their issues with Kardashian using filters to change True's skin color in her Instagram photos. They talked about seeing True's "real skin color" on the show, Keeping Up With the Kardashians this season.
The original post reads: "Khloe needs to stop applying all those crazy filters on Instagram that make her and True look like they have the same skin color."
Fans reply in agreement and discuss the implications for True when she sees the photos one day. Will she think her mother didn't want her to look like her father? Fans are worried about the image True will be growing up with if Kardashian continues to alter their photos together so that her daughter's skin color appears lighter.
This isn't the first time Kardashian's Instagram photos were under fire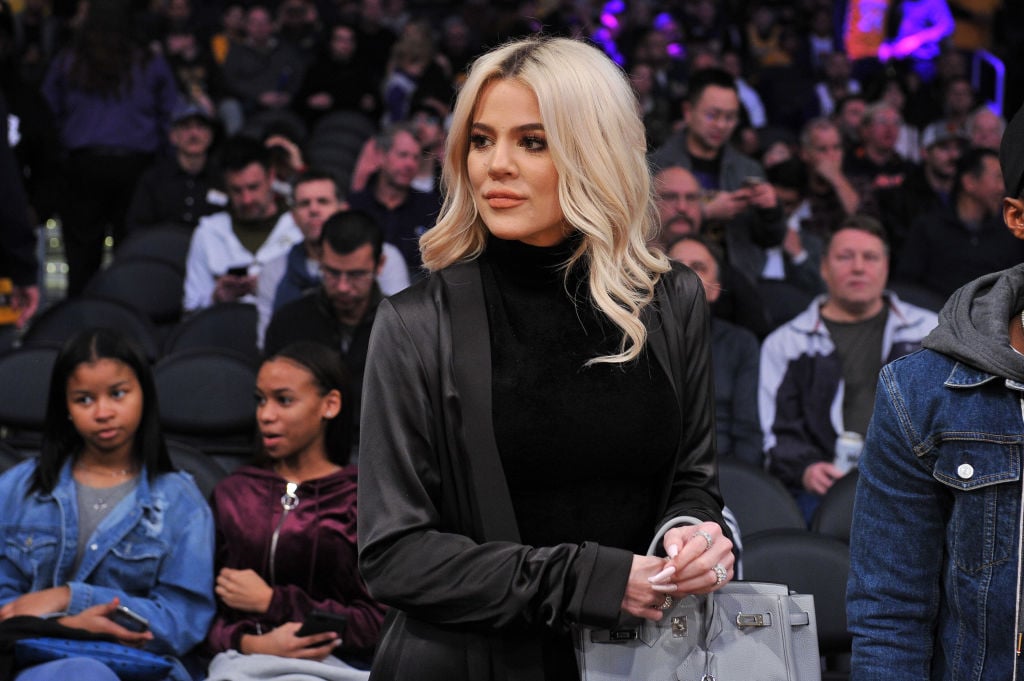 Kardashian posts frequently and has over 100 million followers on Instagram. Everywhere she goes and every event, large and small, has a photo to share with followers.
For a long time, Kardashian was criticized for her nanny being in all of her photos. Fans accused her of not being able to parent because of her photos showing the nanny with her wherever they went, from work meetings to the farmer's market and everywhere in between.
She also posted a photo of True surrounded by Birkin bags that received a lot of hate. In the photo, ten- month -old True sits in the middle of a pile of colorful designer bags with a huge smile on her face. People were upset that Kardashian chose to show off her wealth in such an extravagant manner. For reference, a Birkin bag by Hermes can cost anywhere from $40,000 to $500,000 for just one bag and this photo has dozens.
The photo edits may have been caused by early criticism of True's skin color
While fans criticize Kardashian for using filters that lighten her daughter's skin color, the desire to do so may be inspired by earlier criticism. Kardashian's sister Kim Kardashian West posted a photo in 2018 with her daughter Chicago, her niece Stormi, and Khloe Kardashian's daughter True.
Commenters talked about True being "too dark" and even went as far as to say she will never be cute due to her skin color. They also say that "it's not her fault she looks like her dad" but the criticism of her darker coloring is very real.
These comments are, without a doubt, cruel for several reasons. First, True Thompson is a child. Second, colorism is a very real form of prejudice. The mean-spirited comments have no place in modern society.
Fans are concerned about True's future self-image
Among the comments about True's darker skin color on Kardashian West's Instagram post are also concerns about how True might think of herself in the future. In Teen Vogue, activist Jamilah Lemieux talks about concern for True's self-image: "For white women raising young black girls, the complex nature of black girlhood may appear foreign and they may be unable to support them during trying times, or even recognize when support is needed."
In defense of True, many black women defended her appearance in the comments and talked about cultural suppression in everything from natural hair to the right skin products and even mixed race dating woes. With all the support incited by one social media post and a very present and involved mother and father, True certainly has the role models she needs in place no matter what the fans want to say about a few Instagram filters.
True's most recent photos appear to be filtered
Recently, Kardashian posted a photo of True on her second birthday. The long caption gushed about her daughter's last two years and how much both of her parents love her. Compared to unaltered photos and True's appearance on the show, her skin tone still appears to be lighter in Kardashian's Instagram post.
In the past, Kardashian has been a staunch advocate for her family, even defending her ex and True's father, Thompson. She hasn't responded to comments about her daughter's skin tone, and she hasn't made any big statements aside from her absolute love and devotion to True. It is clear she will always build True up to feel beautiful no matter how she chooses to display her photos on social media.