People's Choice Awards: Demi Lovato First Won at the Award Show for Her Guest Role in a Popular TV Drama
Demi Lovato hosts the 46th People's Choice Awards on November 15, 2020. Though this is her first time hosting, she's attended the award show in the past, and she's even won a handful of PCAs. As she's better known for her music these days, fans may be surprised to discover that she first won for an acting role years ago.
Demi Lovato began her career as an actor and singer
Lovato started acting at a young age. After spending two seasons on Barney & Friends, she made her way to the Disney Channel, where she starred in the sitcom As the Bell Rings. But Lovato's big break came in 2008, when she starred in the Disney Channel Original Movie Camp Rock and released her debut studio album, Don't Forget.
She spent a few more years on the Disney Channel, starring in the sitcom Sonny with a Chance and in more DCOMs like Princess Protection Program and Camp Rock 2: The Final Jam. In the decade since, Lovato has mostly focused on her music, but she's also had recurring roles in series such as Glee and Will & Grace.
She's hosting the People's Choice Awards in 2020
The announcement came on October 27, 2020, when the E! News Twitter account tweeted, "We can keep a secret could you, @ddlovato? Any plans on Sunday, November 15th?" Lovato responded, "idk… maybe hosting @peopleschoice?!?!?" (The People's Choice Awards have aired on the NBC-owned E! network since 2017).
The artist went on Today on November 12, 2020, to promote the event. "I am so glad that I will be on a stage at all this year," she told host Jenna Bush Hager. "I count my blessings every day that I've been able to stay safe when that hasn't been the case for a lot of people. My biggest pinch me [moment] is being alive on a stage."
Lovato earned her first PCA for 'Grey's Anatomy'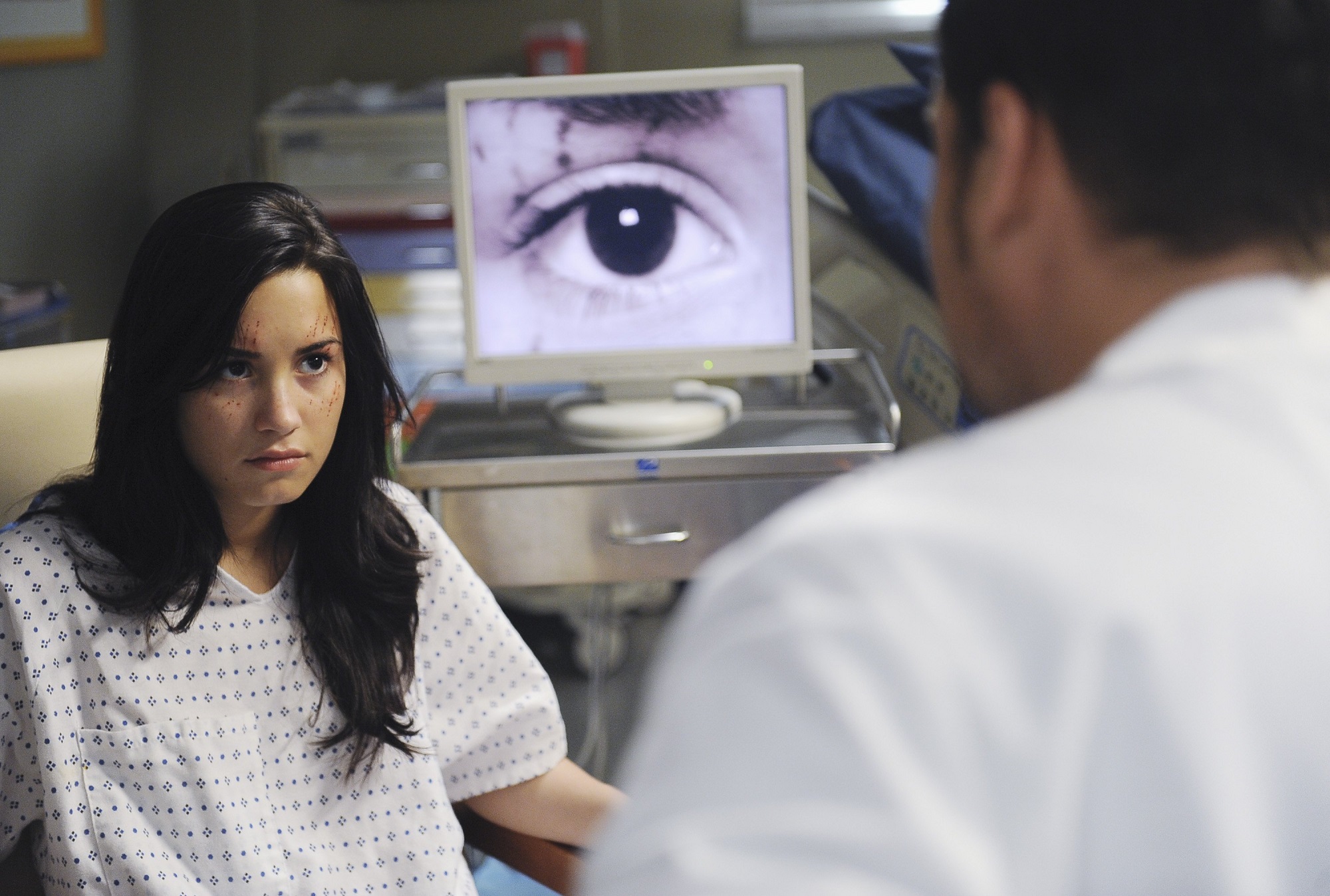 As Lovato's time on the Disney Channel wound down, she began making other TV appearances. Among them was a guest spot on the hit ABC medical drama Grey's Anatomy. Lovato appeared in the season 6 episode "Shiny Happy People" as Hayley May, a teenager diagnosed with schizophrenia.
Pediatric surgeon Alex Karev treats Hayley, admitted to the hospital after trying to claw her eyes out. Hayley insists that it isn't a psychological issue, and Karev believes her, running multiple tests until he discovers the real problem. At the 2011 People's Choice Awards, Lovato won Favorite TV Guest Star for playing Hayley.
What other PCAs has she won?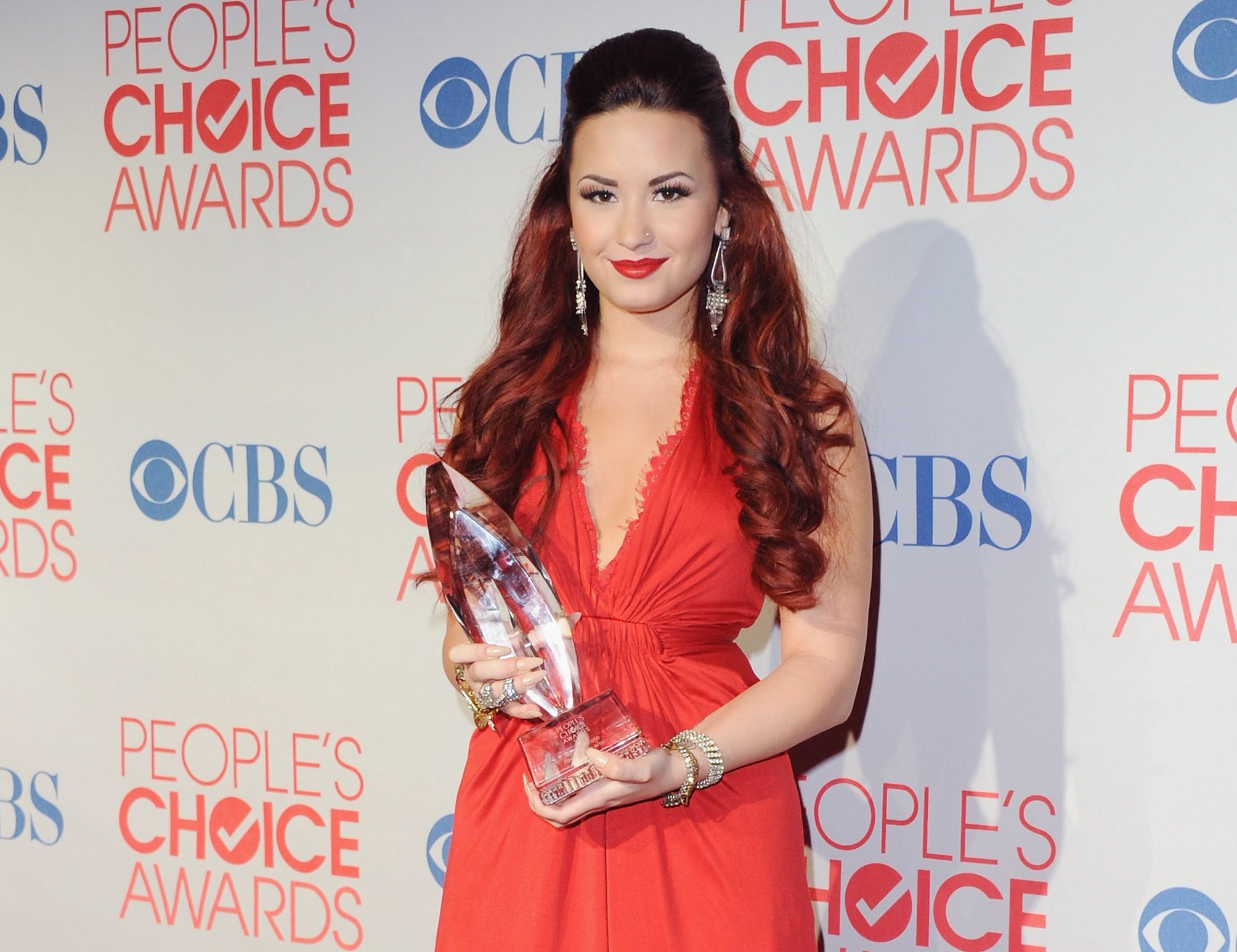 Lovato first attended the awards show in 2010 as a presenter and as a nominee for Favorite Breakout Artist. She went again in 2012, where she won for Favorite Pop Artist. Lovato also performed at the event that year, singing her hit single "Give Your Heart a Break."
In 2013, Lovato was nominated for three PCAs, winning for Favorite Celebrity Judge for The X Factor. In 2014, she earned her most nominations yet: Four, including Favorite Music Fan Following and Favorite Female Artist, both of which she won. Lovato was again nominated for Favorite Female Artist and Favorite Pop Artist in 2016.