Perez Hilton Expresses 'Regret' Over Comments on Britney Spears' 'Mental Health Issue' in New Memoir
Perez Hilton is known for his gossip blog about celebrities. In Hilton's new memoir, he's apologizing for comments about the mental state of Britney Spears.
Celebrity blogger Perez Hilton has a new book out, TMI: My Life in Scandal, and he's not holding anything back. The memoir covers Perez's upbringing and stories behind the headlines. One revelation details something he said after Britney Spears performed at the 2007 MTV Video Music Awards.
A new memoir by Perez Hilton reveals new celebrity bombshells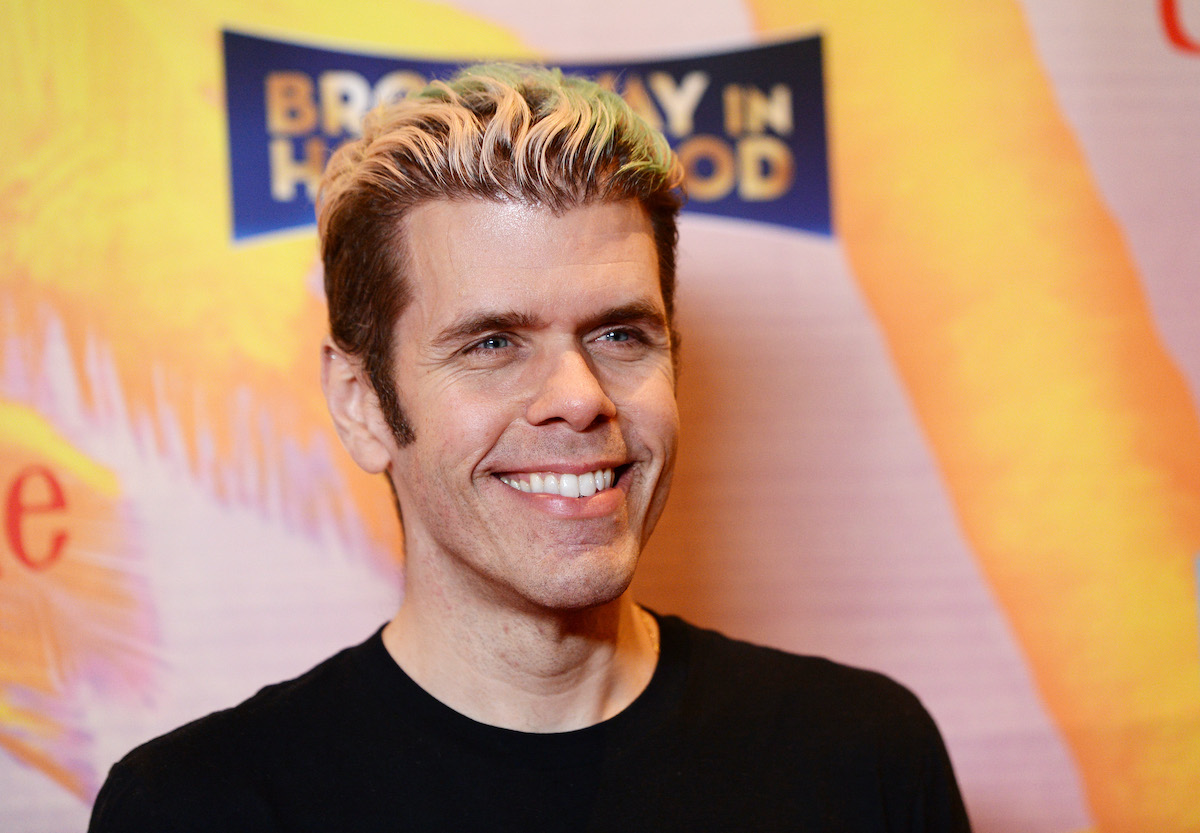 During Hilton's time blogging about the entertainment industry, he's rarely hesitated to call out even the biggest of names. Still, in his latest offering, Hilton says there are two sides to every story.
"I'm really nervous about this book. This is me. The real me," Perez said in a press release via E! News. "And I have a lot to say. As always! From famous feuds and your favorite celebs, we talk about everyone and everything. My story is the American dream that my parents fled Cuba for. It's also an inspiring tale that predates all these influencers. I'm still here. And this book explains all the reasons why."
That said, a few names Hilton mentions include John Mayer and Jessica Simpson, will.i.am of The Black Eyed Peas, Miley Cyrus, and Ariana Grande to name a few. Many of the stories — or details of the stories — have not been previously revealed, until now.
The "regret" Hilton now feels in reference to Spears, some say, isn't good enough considering all she's continued going through.
Hilton's comments about Britney Spears are heartbreaking in retrospect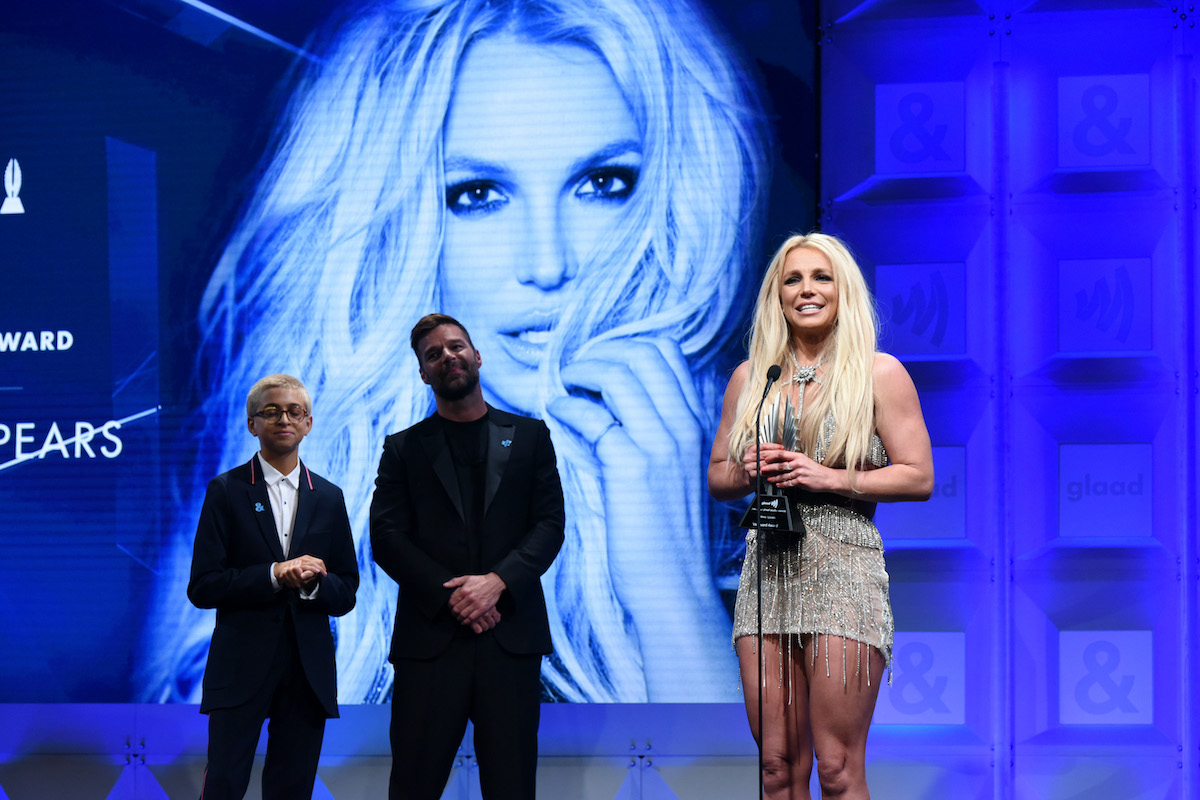 When Spears performed at the 2007 Video Music Awards, it was supposed to be her big comeback following a very-public and emotional meltdown.
Her performance of "Gimme More" was less than stellar and Perez blogged about it.
"It was so bad that I could hardly believe what I was seeing and hearing. That's why I didn't try to soften the blow: I wrote that she should be ashamed of herself, that she was an embarrassment — something I really regret today," he said.
"I just assumed that her meltdown was a result of her wild party lifestyle and all the drugs she was taking. It never occurred to me that there might be some kind of mental health issue behind her behavior. Looking back now, it really does seem like Britney is lucky to still be alive."
The following year, Spears was placed under a conservatorship that became permanent. Her father Jamie Spears was put in charge until recent months and protests have erupted in defense of the pop star for the sake of her well-being and those reportedly profiting off of her fame.
An update on the Spears conservatorship case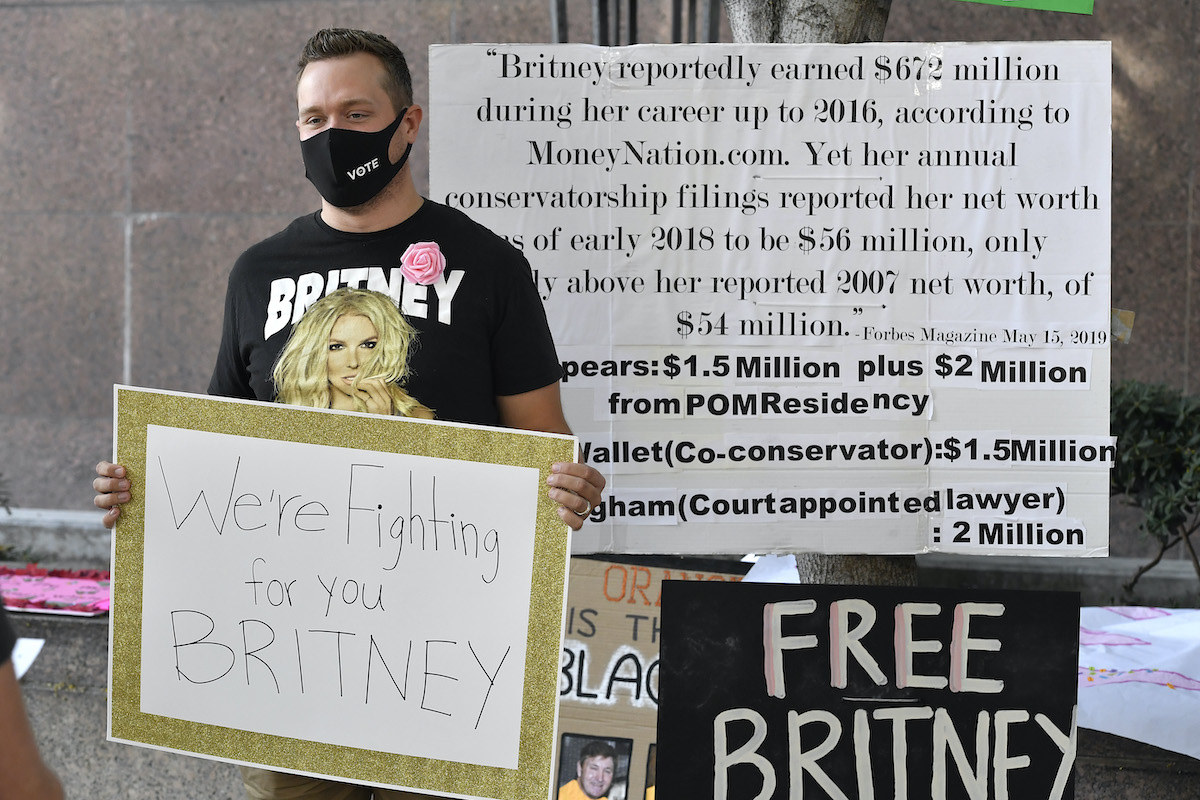 In an ongoing legal mess, Spears asked the court to remove her father as her sole conservator and replace him with Bessemer Trust Company N.A., whom Spears' mom, Lynne, supports.
"Britney is strongly opposed to her father continuing as the sole conservator of her estate," the filing stated per Entertainment Tonight. "Rather, without in any way waiving her right to seek termination of this conservatorship in the future, she strongly prefers to have a qualified corporate fiduciary appointed to serve in this role."
The documents also stated that Spears "does not have a developmental disability, nor is she a patient in or on leave of absence from a state institution under the jurisdiction of the California Department of State Hospitals or the California Department of Developmental Services."
However, during the Oct. 7 court hearing, Spears' attorney Sam Ingham compared her mental state to a "comatose patient," according to TMZ.
Ingham claimed that Spears couldn't explain her side or "consent to any legal arrangements" in her state after the judge asked for Spears to sign the declaration herself.
The issue in question pertains to whether Spears will perform again, or not. Ingham stated she does not, while Jamie said that she will. It's unknown what will become of this in light of the #FreeBritney movement pushing for the removal of her conservatorship, but Spears fans say Hilton's apology might be a few years too late.