Perez Hilton Thinks 'People Would Celebrate' His Death, Has 'Many Regrets' About Britney Spears Comments
Find out why celebrity blogger Perez Hilton believes some people would celebrate his death and what he regrets most about his career.
Celebrity blogger Perez Hilton has been under fire recently. After the Framing Britney Spears documentary aired, many of Spears' fans in the #FreeBritney movement were appalled at how the media treated the pop star in the past. That includes Hilton, who spoke about the regret he feels for things he said about Spears and other celebrities in the past.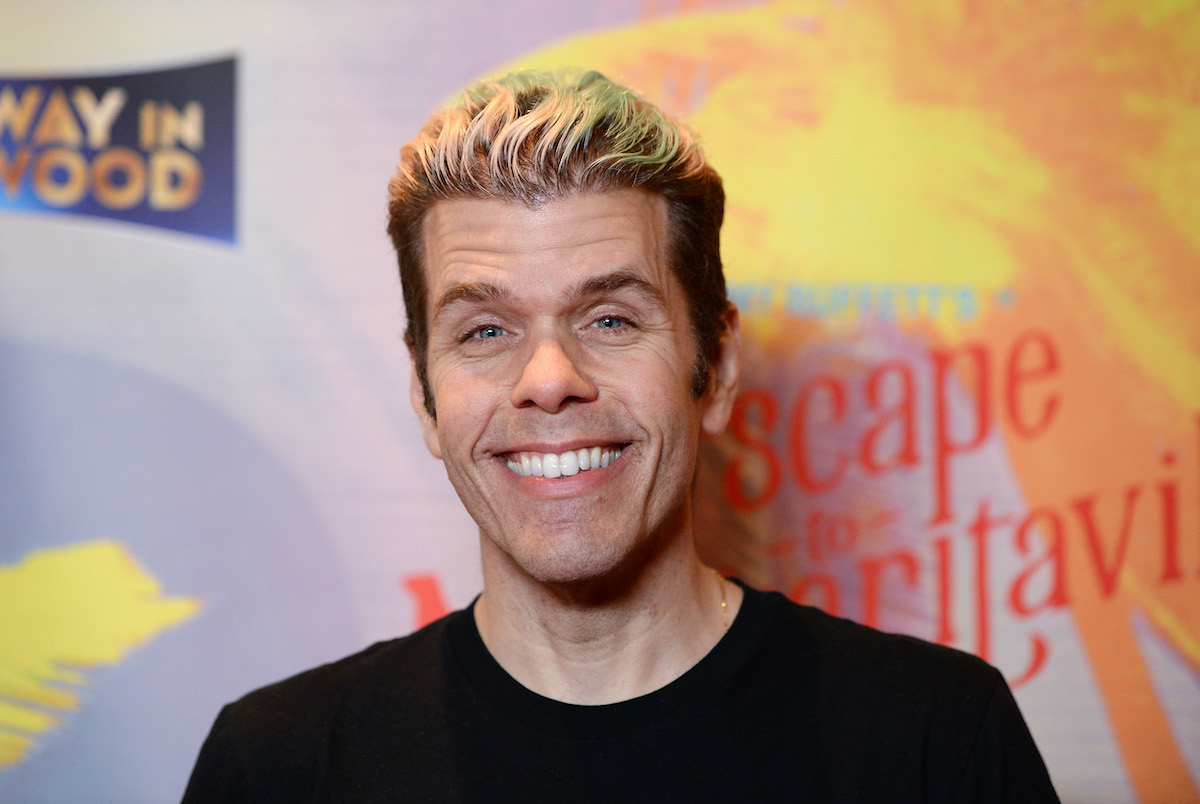 Like Rush Limbaugh, Perez Hilton thinks some people would be happy if he died
During an interview with Jana Kramer and Michael Caussin on the Whine Down podcast, Hilton talked about being bullied in the industry. He mentioned how when Rush Limbaugh died, many people celebrated his death because of his political beliefs. Hilton feels people would do the same should he die because of his position in the entertainment industry. "I know if I were to die today, people would celebrate my death," Hilton said. "And that's hard to accept." 
The media personality blames his persona on his need for attention
Hilton is no stranger to backlash. After all, he's been a celebrity blogger for 20 years. But the recent outrage regarding Spears and her conservatorship has put Hilton in a negative spotlight. During his interview on the podcast, Hilton mentioned how his reporting style has changed in recent years. "I'm still opinionated, but I've changed," he explained. "I don't do things like I used to." 
Hilton referenced the types of headlines and words he used previously to describe something like a celebrity divorce, calling himself a character. "It's not me; I'm exaggerating what I believe," he said of his celebrity reporting persona, continuing: 
In many ways I'm like an addict. At the time, [I] was so addicted to attention and I knew what I was doing was wrong, kind of like when a drug addict wants to take drugs. I didn't care if I hurt somebody's feelings. All I cared about was getting attention for myself.
Perez Hilton doesn't believe in cancel culture 
"I don't believe cancel culture is real," Hilton said. As much as Hilton thinks people want it to be real, "canceling" someone tends to help people reach success. Hilton referenced YouTubers and how many of them have climbed the ladder of success after being "canceled." "I think we're reacting after four years of Donald Trump," Hilton said of people's desire to "cancel" others. He pointed out how many are shifting from a state of "political correctness" to a state of "cancel culture." Hilton doesn't think either is "right." 
Justin Timberlake is 'cancel proof,' but Perez Hilton is not 
In Hilton's opinion, there's a double standard when it comes to cancel culture. He feels people's perspectives would change if he took on a lovable role in a popular television series like Glee. He referenced Mel Gibson and Bill Cosby's pasts, but pointed out how they're still famous because of their celebrity status. Justin Timberlake is another celebrity Hilton thinks is "cancel proof." 
Hilton didn't see the need for Timberlake to issue an apology to Spears or Janet Jackson. But he did, and Hilton thought it was sincere. Still, many people hated Timberlake's apology. "So many people want to permanently cancel people and not give them the opportunity to do better and grow," Hilton expressed. 
The celebrity columnist has changed, but he's not sure his audience has 
Overall, Hilton wants people to realize no one out there is perfect. Hilton thinks the media has started to change, but he's not sure how people have changed. "I have so many regrets," Hilton said, referencing the things he said about Spears specifically. Hilton said he apologized to her privately and publicly, but it's still not good enough for some people. "If I could go back in time and do things differently, I would."