'Perry Mason' Star John Lithgow Explains His 'Unique' Exit From the HBO Series
HBO's new TV series Perry Mason focuses on the characters from Erle Stanley Gardner's novels of the same name. Set in 1932 Los Angeles, Matthew Rhys stars as the private investigator named Perry Mason. Mason is hired to investigate a kidnapping case by attorney E.B. Jonathan, played by 3rd Rock From the Sun star John Lithgow. According to Lithgow himself, E.B. has "unique exit" from the HBO series Perry Mason. What does that mean?
[Spoiler Alert: This article contains spoilers for this season of HBO's Perry Mason.]
Who is 'Perry Mason' cast member John Lithgow, and what movies is he known for?
The actor John Lithgow was born to theatrical parents, Sarah Jane Price and Arthur Washington Lithgow III in Rochester, New York. Lithgow's family moved frequently as he grew up, and he didn't find the acting bug until he accepted a scholarship to Harvard University. The intelligent performer studied history and literature, graduating magna cum laude. Following graduation, he received a Fulbright scholarship to study at the London Academy of Music and Dramatic Art.
Lithgow's career ranges from stage to film to television, including dramatic, comedic, and even villainous roles. He started on the stage, winning a Tony Award for The Changing Room, and two other Tony nominations for Requiem For a Heavyweight and M Butterfly. Entering the world of film, Lithgow quickly claimed two Academy Award nominations for his roles in The World According to Garp and Terms of Endearment.
But he may be best known for the successful television series 3rd Rock From the Sun, for which he received a Golden Globe nomination in 1999. More recently, Lithgow was praised for his commanding representation of British prime minister Winston Churchill in The Crown.
Lithgow's self-description as an actor goes like this: "I'm a pan-enthusiast; I love trying different things."
How Lithgow got cast as E.B. in 'Perry Mason'
According to BriefTake, Lithgow was drawn to the project Perry Mason almost immediately upon reading the script (which was created by Ron Fitzgerald and Rolin Jones).
He decided quickly: "If they ask me, I'm going to say yes," Lithgow said.
Differentiating himself from his Perry Mason character, the aging, often confused, attorney, E.B. Johnathan, Lithgow describes his character in an interview with Entertainment Weekly as such:
… a very complicated character because he has a very high opinion of himself, yet he's desperately insecure at the same time. He senses that he's over the hill and that this is his chance to get back into the game. And he's blowing it.
RELATED: HBO's 'Perry Mason': Why Matthew Rhys Refused to Watch the Original Show
What happens to E.B. Jonathan in the recent episodes?
In an A.V. Club interview, Lithgow discussed how his character leaves the show. (Which will be a spoiler if you're not caught up with Perry Mason). Lithgow said:
E.B's exit from the series is unique. But, it was very important to plant all the seeds of what is eventually going to happen without the audience perceiving them. They should just look back, and say, of course, all of this made perfect sense.
Lithgow collaborated closely with the writers and directors when it came to his character's departure in the fourth episode of the series. They made the choice to have him die by suicide. As an actor, Lithgow found that to be a great challenge.
"How do you figure out how to motivate a man killing himself? What can be more fascinating than that?!" he said.
Lithgow's 'Perry Mason' character isn't leaving the TV show
What more will we learn about Lithgow's character in the remaining episodes? Lithgow went onto explain that just because his character dies, it doesn't mean E.B. goes away.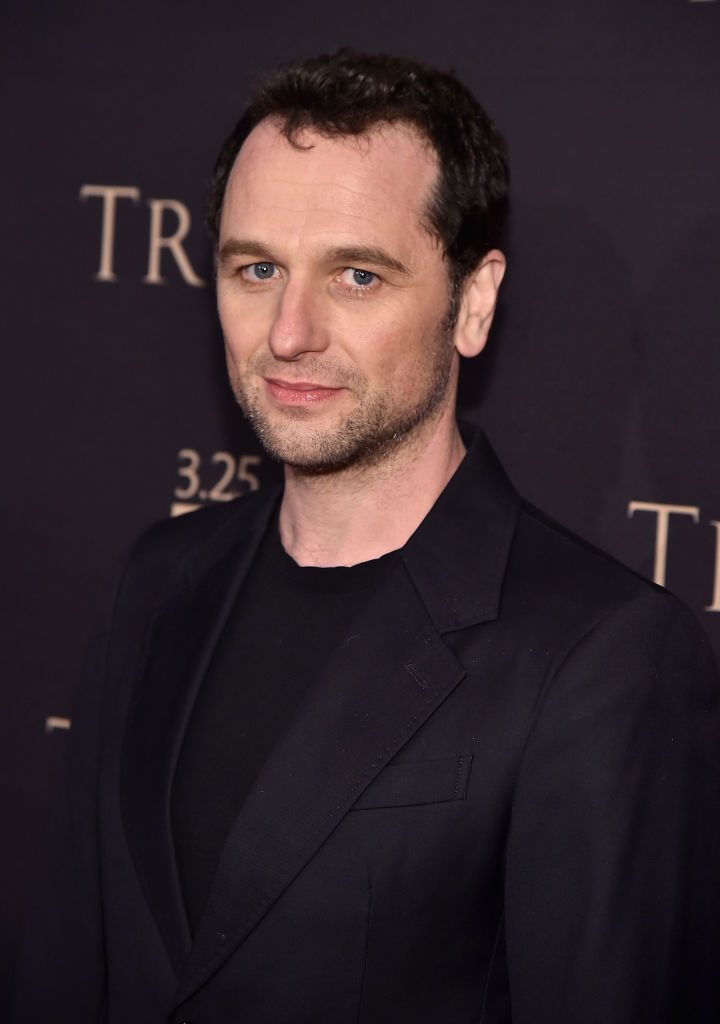 "In fact, you learn things about E.B. even after he's departed the series which cast an entirely different light on everything you've already seen," Lithgow told The A.V. Club.
The partnership between Perry, Rhys's character, and E.B. is developed over the series, sometimes seeming to be a father/son relationship and other times as though Johnathan is the mentor and Mason the mentee. The Perry Mason actor explained further:
It's a great partnership. Perry knows him so well and he's very important to Perry, yet, he's a great disappointment to Perry….it's an origin story. How does Perry Mason become Perry Mason? He becomes Perry Mason by replacing his mentor.