Pete Best Called Out The Beatles Over 'Magical Mystery Tour': 'My Taste Was Waning'
The Beatles as we know them materialized when Ringo Starr replaced Pete Best on drums. John Lennon once said the band could have continued with just him and Paul McCartney, but it's hard to imagine them having the same success without Ringo or George Harrison. Their first drummer continued making music after Ringo took his place, but Best called out The Beatles over Magical Mystery Tour, which made him lose interest in his former band.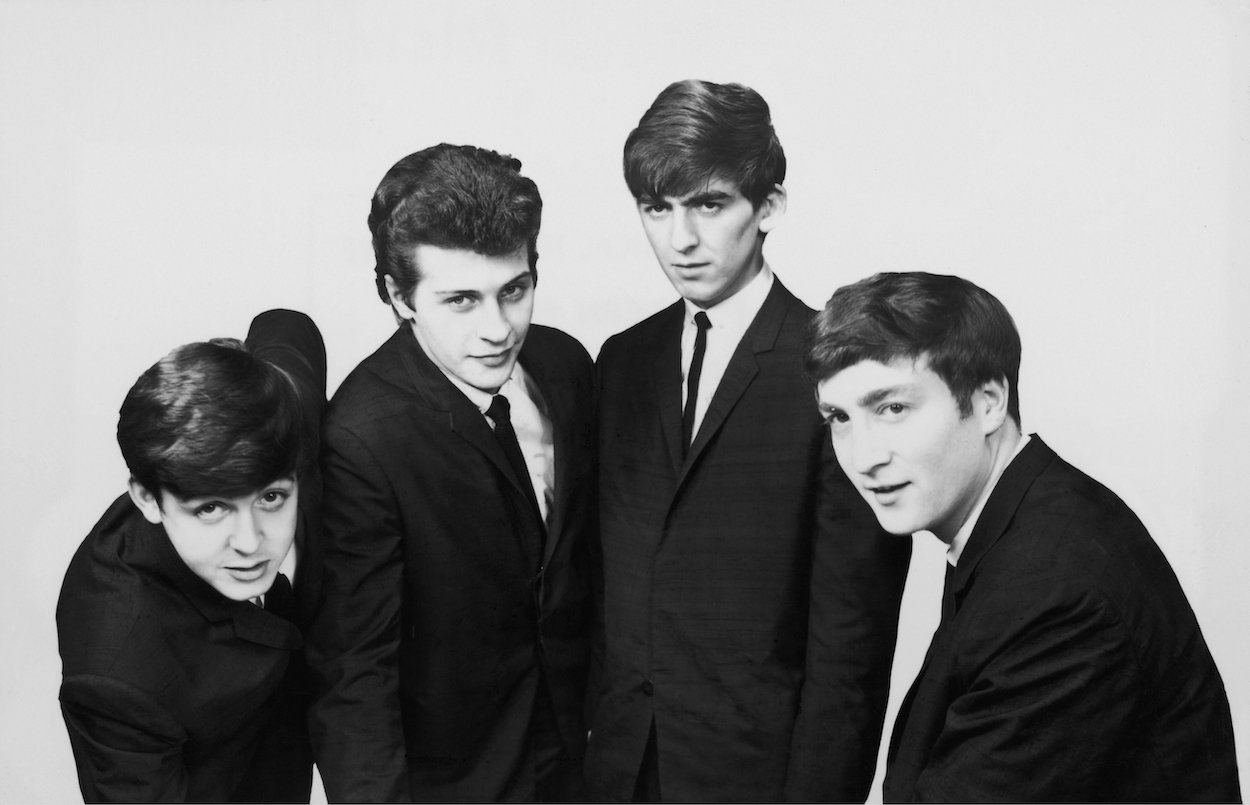 The Beatles made 'Magical Mystery Tour' on the heels of one of their most famous albums
The Fab Four created one of the most enduring albums of the 20th century with 1967's Sgt. Pepper's Lonely Hearts Club Band. Later that year, they returned with Magical Mystery Tour, a film that spawned the record of the same name. It was released as a double EP in England and as an album in the United States after the record company added songs to the track listing.
The soundtrack included well-known songs, such as "I Am the Walrus" and "Fool on the Hill," but the film didn't go over very well. Magical Mystery Tour premiered on TV in England and tanked, mainly because of its subject matter and the fact that it premiered in black-and-white. Time allowed viewers to reassess the movie's content, but it claims just a 64% fresh rating on Rotten Tomatoes.
Count their former drummer as one of the non-fans. Best called out The Beatles over Magical Mystery Tour and said that was when he lost interest in the band.
Pete Best lost interest in The Beatles' music after 'Magical Mystery Tour'
Both the movie and the music of Magical Mystery Tour were heavily psychedelic. George's "Blue Jay Way," with its droning organ and effects-laden vocals, and John's "I Am the Walrus," with its head-spinning lyrical imagery, might be two of The Beatles' most lysergic excursions.
And Best was not a fan. As Ringo Starr: Straight Man or Joker? author Alan Clayson revealed, Best called out The Beatles over Magical Mystery Tour, and he didn't mince words:
"After that, as far as my own taste was concerned, it was waning."

Pete Best on how Magical Mystery Tour effected his opinion of The Beatles
Best, who performed rock 'n' roll standards with the Best Best Four (later the Pete Best Combo) in the years after being dismissed from The Beatles, wasn't a fan of the Fab Four's psychedelic music in general. But the black-and-white Magical Mystery Tour film, which George said they shot cheaply, and its acid-drenched soundtrack led Best to lose interest in The Beatles' music.
Best re-entered Fab Four lore years later
Firing Best and replacing him with Ringo helped launch The Beatles to international fame. John once said they were cowards for how they dismissed the drummer, but that was little consolation as the Fab Four won over the world. 
There was eventually a silver lining to being little more than a footnote in history.
When Ringo, Paul, and George included some tracks Best playing drums on 1995's Anthology 1, Best reaped millions of dollars in royalties. After stepping away from show business for many years, the drummer went back to playing music. He put out Beyond The Beatles in 1996. The Pete Best Band released Haymans Green in 2008, according to Best's website.
Pete Best called out Magical Mystery Tour for killing his interest in The Beatles years after they fired their drummer. Luckily for him, his sacking didn't kill his passion for making music.
For more on the entertainment world and exclusive interviews, subscribe to Showbiz Cheat Sheet's YouTube channel.