Pete Davidson Claimed the Biggest Rumor About His BDE Isn't True
That rumor you keep hearing about Pete Davidson and his BDE might not even be true.
There's something about Pete Davidson that makes people fall in love. The 26-year-old comedian might not look like your average heartthrob, but he somehow manages to attract the most beautiful women in the world. His friends claim he doesn't even go looking for love. They just find him.
Fans might have an obvious answer to why Pete Davidson appeals to so many stunning women, and no, the reasoning has nothing to do with his sense of humor. There's a rather large rumor going around that he's, ahem, packing some heat below the belt. The combination of that fact plus the ego that naturally goes along with it even spurred a trendy catchphrase (Big Dick Energy, or BDE).
The one person who might want to encourage these rumors is Davidson himself. But instead of spreading them, he's denying the claim outright.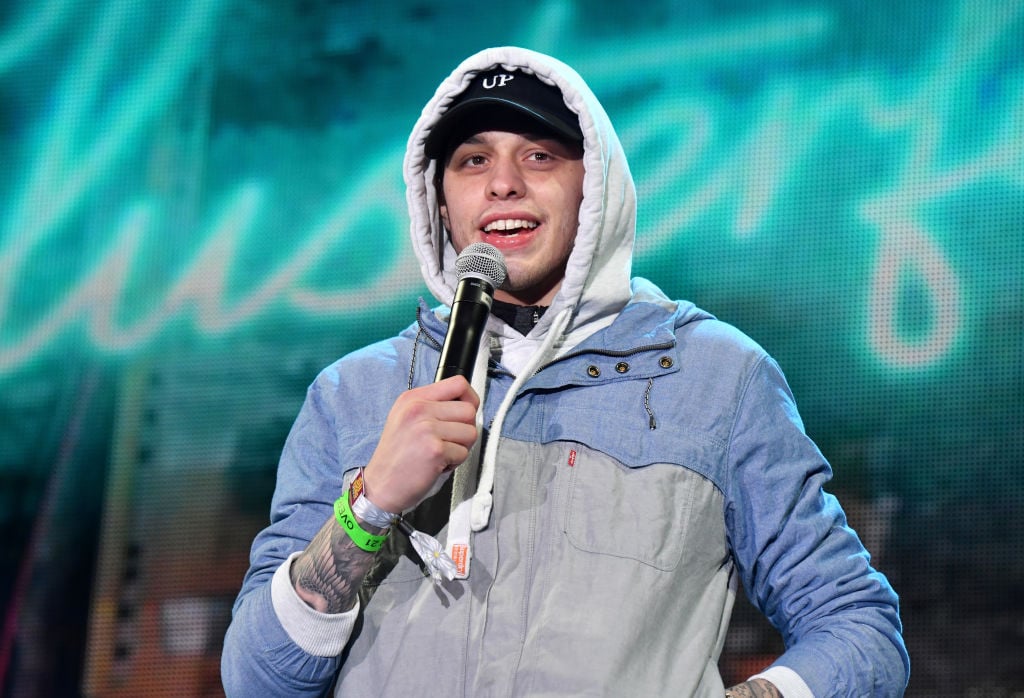 Even Pete Davidson is baffled by his massive appeal
Davidson knows he's famous because he's a talented comedian. But when it comes to his better-than-average love life, the SNL alum just as surprised as the rest of us by the caliber of love interests he attracts.
During an interview on The Howard Stern Show in 2018, Davidson admitted that he knew then-fiancee Ariana Grande was way out of his league. "It's like I'm wearing V.R. glasses…It's insane," he said, laughing.
"Anytime we're intimate I'm always apologizing and saying thank you. 'You're awesome for doing this, thank you so much," he continued. "I get it. I was jerking off to her before I met her!"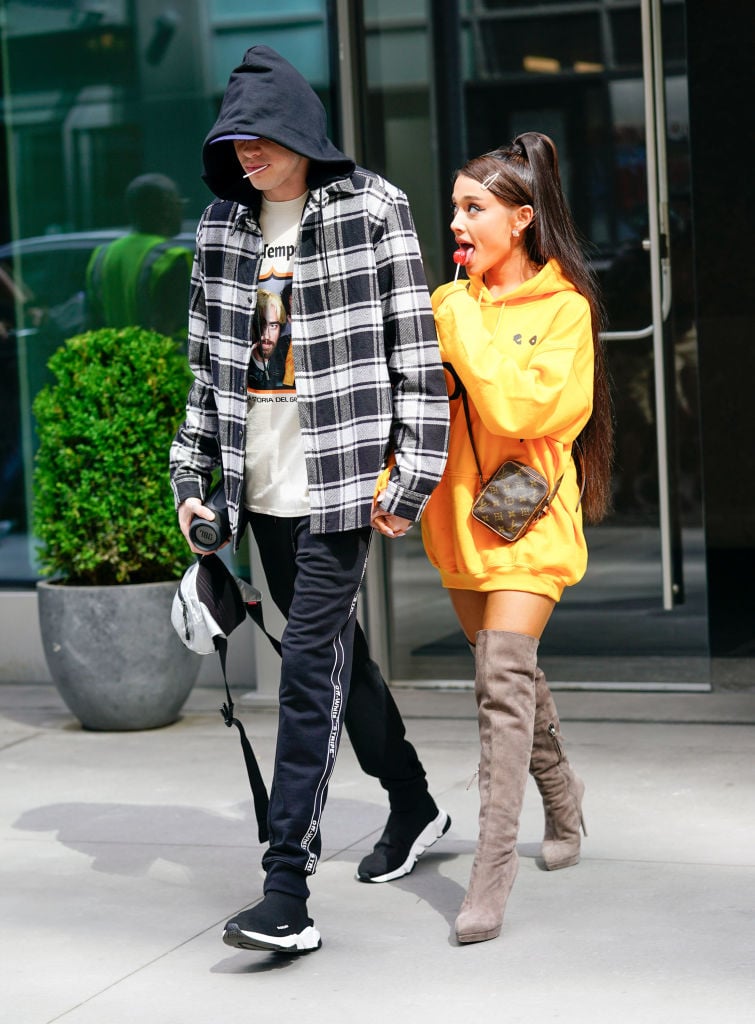 He says his manhood isn't actually that big
Even though he's one of the original people behind the phrase BDE, or that confidence that comes from knowing you're the best, Davidson swears that his anatomy is just average-sized.
Ariana Grande made headlines when she revealed to a fan that Davidson's penis was "like 10 inches" long. But he claims she was exaggerating.
"I don't like that she talked all that shit for my penis," Davidson said during a stand-up set. "Everything is huge to her. Why would she tell everyone that I have a huge penis? So that every girl who sees my dick for the rest of my life is disappointed."
Davidson is currently seeing Kaia Gerber
Clearly, Davidson had nothing to worry about. His latest rumored lover is Cindy Crawford's supermodel daughter, Kaia Gerber. Before her, he was romantically linked with Kate Beckinsale and Margaret Qualley.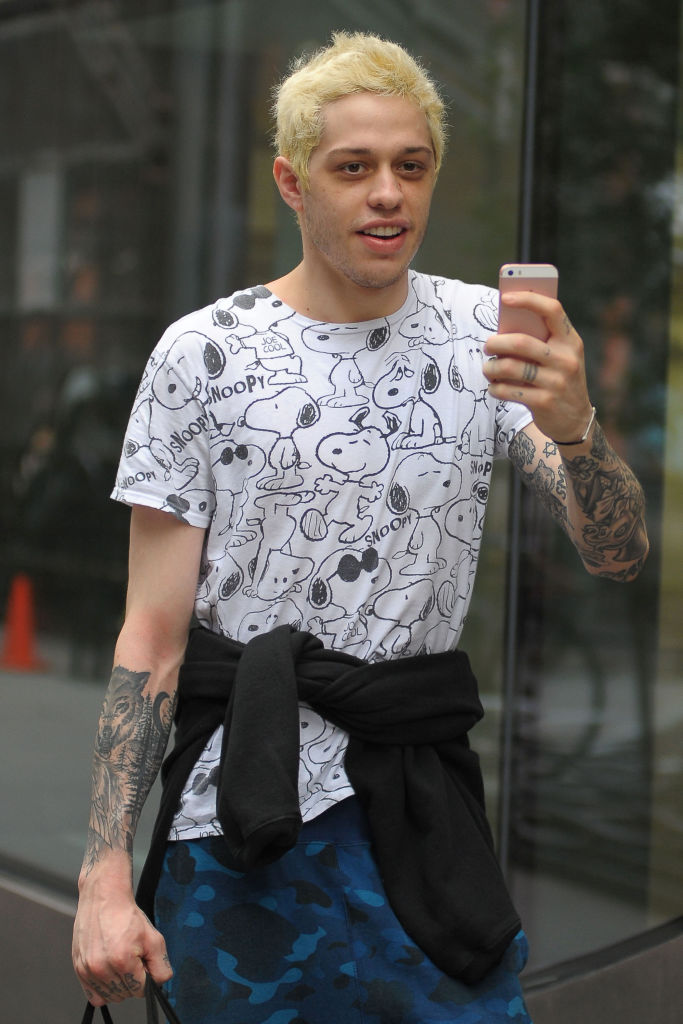 But if these two are getting serious, we aren't likely to know much about it. Davidson recently said during a lengthy interview with Paper Magazine that he's trying to keep his relationships private going forward.
"The second [the public] knows you're together, it's already against you," he said in the interview. "You're losing. Because now they know you're together, if you're not [seen together], they know something went wrong."
Instead, Davidson is keeping things low-key with future relationships and trying to ignore the haters.
As for those BDE rumors? We may never know the truth.