Pete Davidson Gets His Own Netflix Special
Peter Davidson is joining numerous other comedians with his own Netflix special. Davidson, who's known for his role as a cast member on Saturday Night Live, will now have his own special called "Pete Davidson: Alive From New York."
A trailer has been released for the new standup special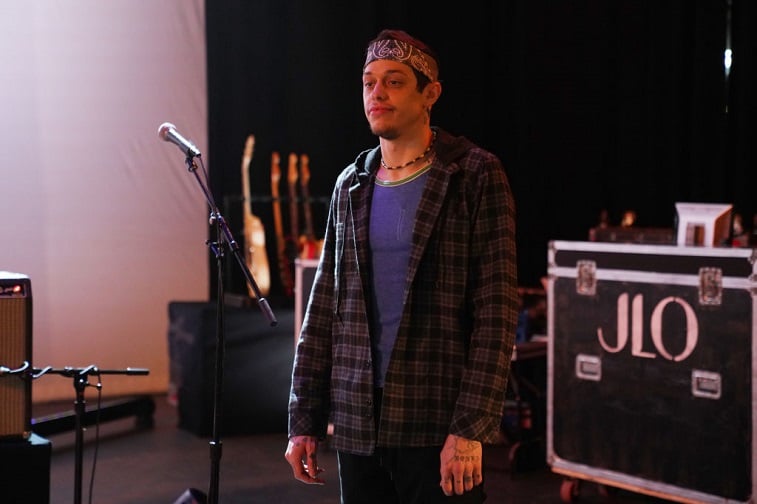 The new special can't get here fast enough for some fans. Those hoping to watch can get their fix on February 25. There's already a new trailer for the special on Netflix that has people talking. The trailer shows Davidson talking about being friends with gay men as a straight man.
"I don't think there's a more honest relationship between a gay dude and a straight dude because there's just nothing to gain," Davidson says in the trailer for the special, which was filmed in New York at the Gramercy Theatre.
Davidson continued: "There's always one gay friend that I don't think is ******* gay at all," Davidson says. "It's that gay dude that will, like, run up on your girlfriend and squeeze her boobs and slap her *** and be like, '**** girl, you look great!' I don't find that ******* funny — like at all. I'm all for the gayness; it doesn't mean I'm against gayness. You just get to slap *** on a technicality? That's not ******* fair at all. I would never do that just because I could. I would never walk up to his boyfriend, tug his dick and be like, 'Nice, Gary. Not for me, but cool.'"
People react to the trailer for Pete Davidson's Netflix special
People were all over the place in how they feel about Davidson's upcoming special. Not everyone is happy about it, especially if the trailer is anything to go on.
Some fans defend the comedian. "You people ******** and moaning about these jokes are clowns 🤡🤡 #petedavidson is a comedian you fools 🤣🤣," a Twitter user wrote.
"I wonder how many times cancel culture has come for #PeteDavidson… man's still doing great 😂," another user expressed.
However, numerous people aren't on board for the new standup special and one of them can't seem to understand how he's even "successful" nowadays. "How is this guy successful at all??? #PeteDavidson," another Twitter user said.
Numerous other people echo similar comments. "Oh look! Another straight guy repeating tired, #homophobic stereotypes for cheap laughs #petedavidson," someone else wrote.
"#PeteDavidson is GROSS. You couldn't pay me a million dollars to watch his 'comedy' special," another user chimed in.
One Twitter user wants to know what the comedian defines as "gayness." "Do define what is 'gayness.' #heteronormativity at its finest. #PeteDavidson not funny," another Twitter user wrote.
We'll have to see how many people actually tune in to watch the upcoming special after seeing the trailer and the way some people are reacting. Some people are more than a little offended by Davidson's comments.