Pete Davidson and Kaia Gerber Reportedly Break Up: 'It Got Very Overwhelming for Kaia'
Pete Davidson and Kaia Gerber broke up after dating for three months, reportedly because she was overwhelmed by him.
Did Pete Davidson and Kaia Gerber break up? While rumors have been swirling that they were heading for a split, a new report from Page Six states that their "romance appears to be over." The couple hasn't been spotted together in some time and Davidson hinted during his last SNL appearance at the upcoming mental health treatment he had planned.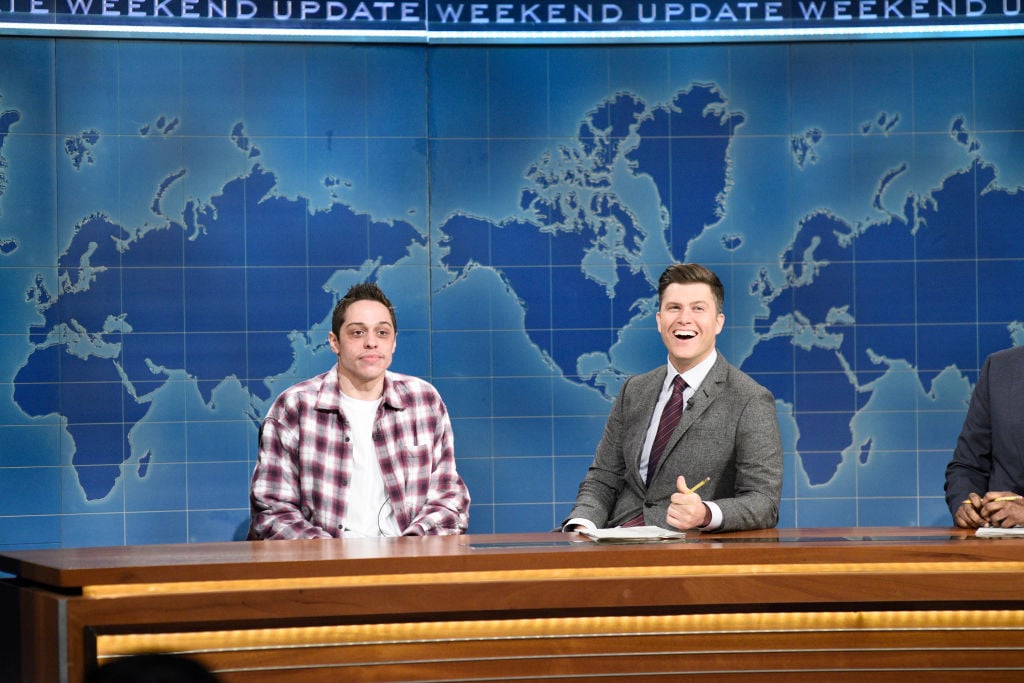 When did Pete Davidson and Kaia Gerber start dating?
Prior to dating Gerber, Davidson seemed to hop from one celebrity girlfriend to the next. He was engaged to singer Ariana Grande before they split, dated Kate Beckinsale for a minute, then moved on to actress Margaret Qualley.
Davidson and Gerber were first seen together in October 2019, though many speculated that, given his history of serial dating and her age (the model is 18), that their relationship probably wasn't going to go the distance.
Davidson hinted he was going to rehab
During a December 2019 appearance on Saturday Night Live's "Weekend Update" segment, Davidson hinted he had a visit to rehab or a mental health facility planned for the holiday break.
At the time, Davidson also dished on his current romance a bit, telling "Weekend Update" co-anchor Colin Jost what the reaction is to him dating a celebrity versus Jost, who is engaged to Scarlett Johansson. Davidson said: "It's not fair… you get to date a famous woman and everyone's delighted, but when I do it the world wants to punch me in the throat." 
He continued, saying, "If I'm your type of guy that your daughter or mother is into, then trust me, I'm the best case scenario. There are a million guys who look like me and I'm the only one with a job. It's just me or Tyga."
When the conversation turned to his plans during the show's hiatus, Davidson noted that he was "going on a little 'vacation,'" adding, "You know, the kind of vacation where like insurance pays for some of it and they take your phone and shoelaces… and you have roommates, but it still costs like $100,000."
Rumors of Davidson and Gerber's breakup swirled
As for whether or not Davdson and Gerber broke up, a source told E! News that things between them cooled because the comedian wants to focus on his mental health. The insider noted: "It became very clear that he had to go and do this and couldn't wait any longer."
Another source shared with E! that Kaia "doesn't know if she wants to continue in their relationship," as she "wasn't comfortable with what she saw and doesn't know if she can handle it."
The insider added: "What she saw happen with Pete was very concerning and scary for her… She cares about Pete and wants him to get better. But their future is very much up in the air."
The newest report from Page Six, however, sounds like the two split. A source told the site: "It looks like Pete and Kaia are over. It got very overwhelming for Kaia. Pete has a certain M.O. and he's very intense to his girlfriends. Kaia is only 18 and it's a lot to deal with."