Pete Davidson's Met Gala Outfit Is Actually a Sweet Tribute to His Dad
Pete Davidson's Met Gala outfit paid homage to his late father Scott and other 9/11 first responders in a sweet way. The Saturday Night Live star walked the red carpet for his debut in a contrasting black and white jacket with a black skirt. Quietly and with a special accent piece, the actor and comedian gave a nod to his firefighter father.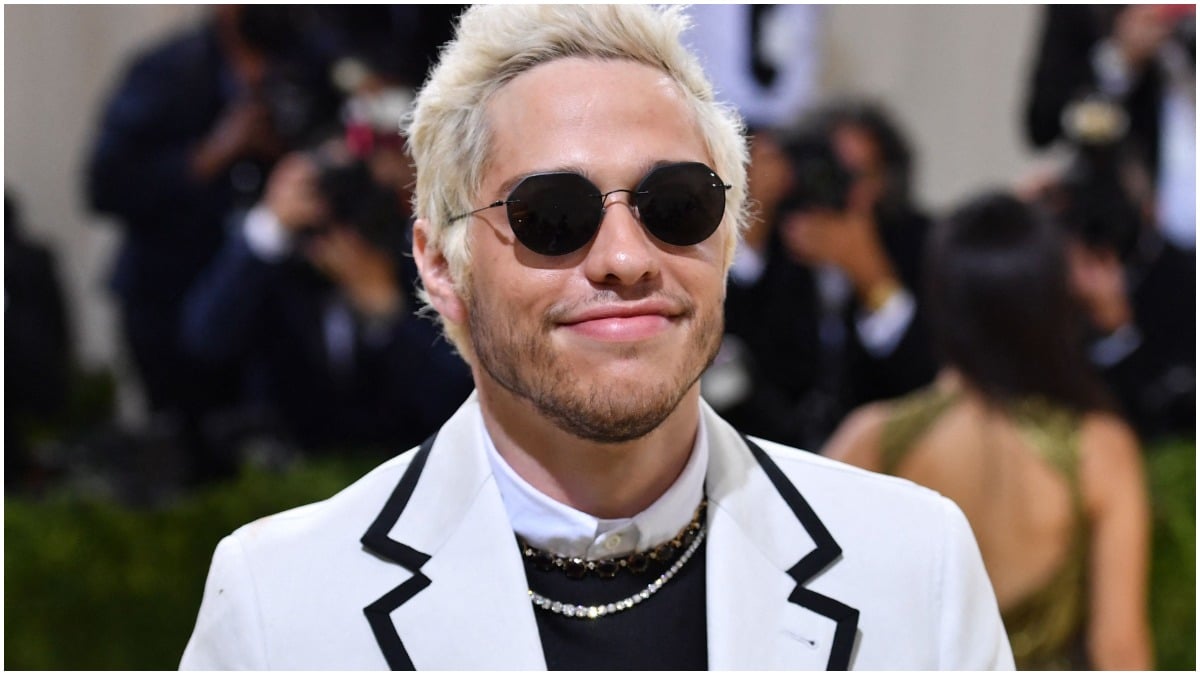 Pete Davidson's dad Scott was a first responder who died on 9/11
Davidson's father, Scott, was a New York City Firefighter. He raced to the towers of the World Trade Center on Sept. 11, 2001, after two hijacked planes hit the buildings.
Scott Davidson began his firefighting career in 1994, reported Honey. He was sent to the towers after the second plane struck. Davidson was just 7-years-old at that time.
Most importantly, Scott tried to help those trapped at the Mariott Hotel before the collapsing towers crushed the building.
How did Pete Davidson honor his father with his Met Gala outfit?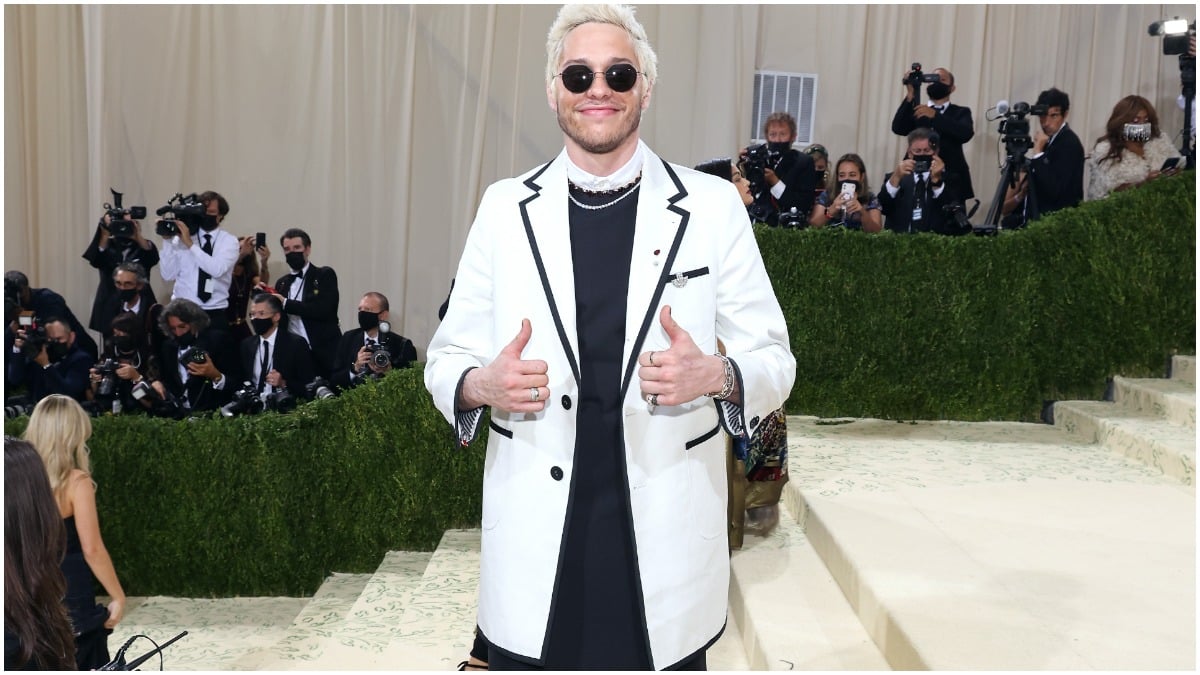 RELATED: 4 Times Pete Davidson Expressed His Love for Another Celebrity Through Jewelry
Davidson honored his father days after the 20th anniversary of the World Trade Center attacks in a sweet way.
The actor used his accessories to pay tribute to Scott and other fallen first responders quietly. Designer Thom Browne designed jewelry crafted by Fred Leighton to honor victims of terror attacks.
Davidson chose a garnet necklace to honor the memory of his dad. The actor added a second necklace, thick silver rings, and coordinating bracelets worn on his left wrist.
Davidson honored Scott's heroism in 'The King of Staten Island'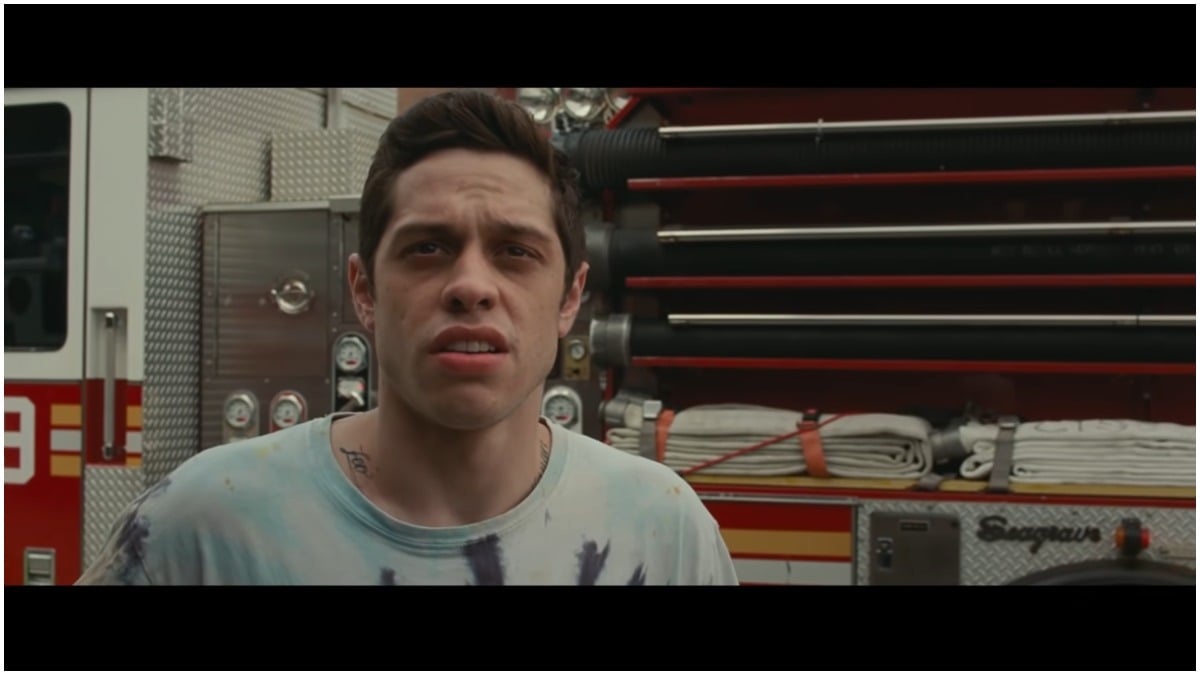 RELATED: 'SNL': Pete Davidson No Longer Lives With His Mom, Look Inside His New $1.2 Million Apartment
Davidson has honored his late father publicly for years. He has described his life growing up without Scott in his stand-up comedy shows. Davidson has discussed being a child of 9/11 fallen first responders in his work on Saturday Night Live. The actor has also shown his gratitude for the support of his mother, Amy, who has been a steady, supportive presence in her son and daughter Casey's life.
In the 2020 semi-autobiographical film The King of Staten Island, Davidson tweaked his real-life story ever so slightly. He played Scott Carlin, a high-school dropout who lives with his mother and sister in the Staten Island home they shared with their fallen father. Scott has medical problems, including Crohn's Disease and ADD. The character uses marijuana to help him cope with his emotional and physical pain.
Pete Davidson is part of the cast of Saturday Night Live. The show will return to NBC beginning Saturday, October 2 at 11:35 p.m. EST.